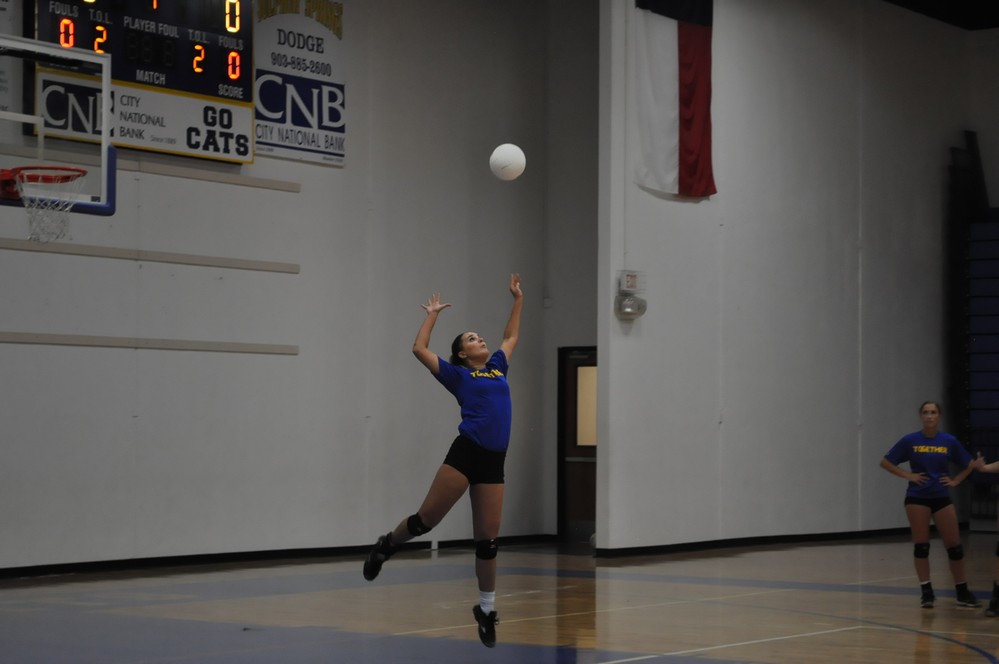 The Lady Cats' volleyball team took care of business defeating a winless in district Marshall team, 3-0 Tuesday evening in Wildcats Gym. The Lady Cats cruised to a 25-11, 25-15 and 25-11 win. Everyone Lady Cats Coach Justin Maness utilized seemed to play well. Mieke VanBenthem had another strong game with 11 kills with no hitting errors. Coach Maness said the Lady Cats missed more serves than he would like to see but he also said the Lady Cats compiled 12 aces. He said the number of good serves made it hard for Marshall to pass the ball. Coach Maness said the Lady Cats are playing with a lot of consistency.
Other Lady Cats with kills included Kaylee Jefferson with 7, Autumn Tanton, Erika VanBenthem and Madi Vickery with 4 apiece and Lexie Whisenhunt with 2. Setter Anden Hammack had a team high 24 assists. Libero Maggie McGlamery had a team high 7 digs, Sadie Stroud had 3. Mieke VanBenthem also had 2 block solos. Tanton had 2 block assists and Whisenhunt and Jefferson added 1 block assist apiece. The Lady Cats improved their district record to 3-2. They also picked up their 20 win of the season.
The Lady Cats are now 20-12. The Lady Cats will take on a good Pine Tree Lady Pirates team Friday at 4:30 p.m. in Wildcats Gym.