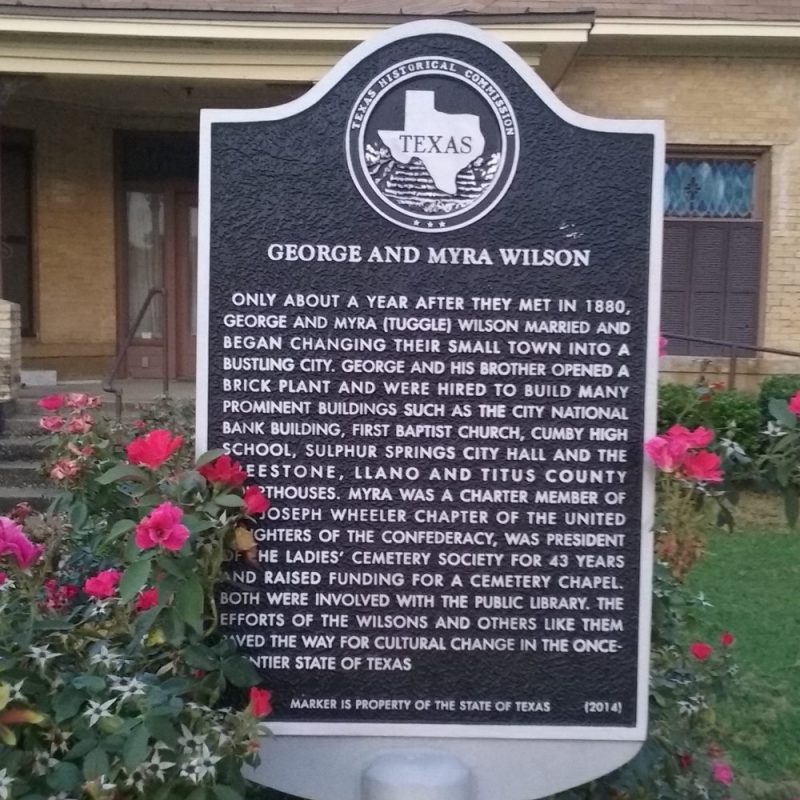 Indian Summer Day in Heritage Park is an opportunity for not just for food and fun, but an invitation to picture your own part in Hopkins County's history. Indian Summer Day is held annually in Autumn inside Hopkins County Heritage Park, an 11-acre historical site within the city limits of Sulphur Springs. The grounds are furnished with buildings from Sulphur Bluff, Black Oak and other rural communities including a General Store, Chapel, schoolhouse, slaves quarters and a two-story log house. There is also a gristmill, an antique fire truck and a train depot display. The Hopkins County Museum is situated at the entrance to the park and is open to the public five days per week with docents conducting tours. The museum was built as a grand home in 1891 by early settlers George and Myra Wilson. All the buildings and grounds are managed and maintained by the Hopkins County Historical Society, a group of local volunteers associated with the Texas Historical Commission. They hold monthly meetings, plan projects, do upkeep and open the park to the public a half-dozen times each year as fundraisers. Indian Summer Day provides the perfect opportunity to relax, meet new friends, let the kids play, discover interesting things and enjoy your place in it's heritage. Mark Saturday October 7 on your calendar and don't miss this exciting local event!
Rick Wilson and Carlie Penson are long-time volunteers at Heritage Park. Rick's field of interest involves Dutch Oven Cooking. He heads up the John Chester Dutch Oven Cooking School in the Spring as well as the Dutch Oven Cookoff in the Fall. You can enter the Cook-off if you like to cook Dutch-Oven style. Just call Rick at 903-885-9692 or 903-335-2752 to enter. You'll need a 2-person cooking team, your ingredients for the dishes you will prepare, and a $25 entry fee. There are adult and youth categories, and cash prizes for top three places in each.
Carlie serves as a docent for the Museum on a weekly basis. Along with her husband H.B, she also helps with building maintenance and wears many hats during Indian Summer and Christmas in the Park events. She's lining up artisans and vendors for the October 7 event, so if you would like to be a a vendor for your art, craft or collectibles, contact Carlie at 903-348-2239 or 903-383-2648.
Many of the traditional features of Indian Summer Day will return like butter churning, soap and candle making, spinning, weaving and hide tanning, also archery, blacksmithing, apple butter-making and corn grinding. A returning feature will be performances by the Choctaw Nation Indian Dancers.
Admission to the Hopkins County Museum and Heritage Park on Indian Summer Day is $3 person with children under 6 free. To sample the Dutch Oven meal served at noon, it's $5 person. There will be a concession stand, art displays and handmade items for sale through out the park.