September 8, 2017 – Stacy Cody announced the sale of Cody Drug Friday. In making the announcement Cody stated that he had accomplished what he wanted—to keep the pharmacy independently owned. Will Douglas, who owns a pharmacy in Lake Whitney has purchased the local establishment that will keep the name Cody Drug and the current store staff.
Cody stated that he wanted to keep the store an independent so that chain drug stores would not be the only option for local customers. He stated that keeping the staff intact was also a goal. One of the current pharmacists will manage the local establishment. Stacy said that Sulphur Springs is still a small town with close ties within the community and it is also like Cheers, a place where everyone knows your name. He said the customer service will remain consistent with the new owner. Douglas, a graduate of OU with a degree in Pharmacy, is described by Cody as young and energetic in his career.
Cody stated that after over 30 years of work in a pharmacy, he is ready to have a few days free. He and wife Kelly have a grandchild living in China and travel is "more than across the country" to spend time with his daughter's family.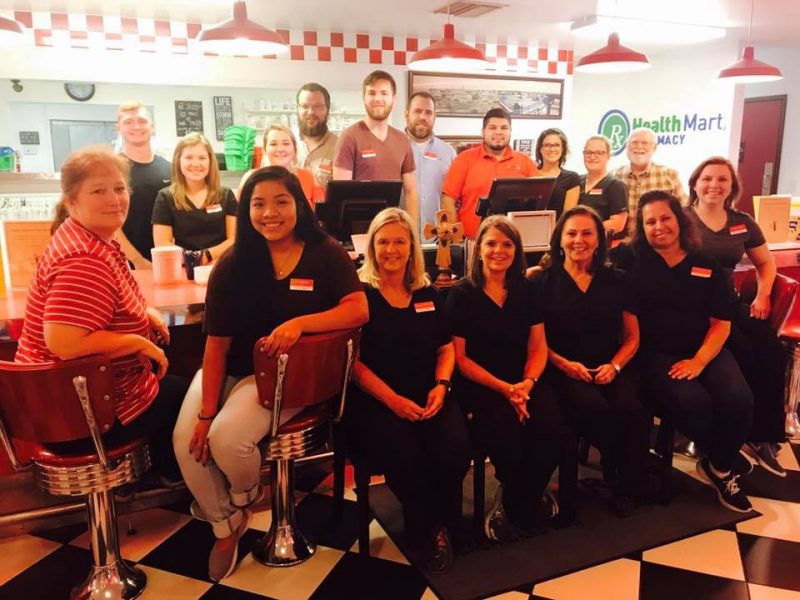 He is glad the store will continue to be known as Cody Drug. He calls the pharmacy he opened seven (7) and one-half years ago a legacy. He wrote in a social media post regarding his decision, "In the 1990's, I was an owner in Medicine Chest North for 7 years. In the 2000's, I was director of pharmacy at the Medicine Chest nursing home pharmacy for 7 years. The month we decided to move forward with selling Cody Drug was the completion of 7 years. In each of these times, it made no sense to people why I was doing what I was doing. It was however clear to me each time that God was directing my path very clearly. Those other times, along with other smaller decisions mixed in, the reason was revealed very clearly after the fact. I could see what brought me to the decisions that were being made. God has always been faithful to me, just like he has to you when you have had to make tough decisions in your own personal life. Sometimes we are just called to step out on faith and trust that God is on the other side of our decisions waiting to guide us to the next one. What I do know, is that I have been blessed beyond measure and that I will continue to do what He has in store for me next. I am not retiring."
He also noted, "Maybe it is also fair to say, I also lost my desire to fight insurance/PBM's on this level on a daily basis. You get the letters implying you have to change stores when you don't. They encourage you and say they will save you money if you go to mail-order and it saves nothing except their bottom line. It is a game. Maybe God will expand my territory like Jabez and I can help all independents from a different angle or position."