It all started with a mission for his community service project to achieve his Merit Badge working towards becoming an Eagle Scout. Thirteen (13) year old Jaxon "Hoss" Holland saw the need after the shooting of police officers in Dallas, TX July 8, 2016. Jaxon decided to make it his mission to start a fundraiser that he would be able to purchase 31 vests in 31 days for the Wood County Deputies and 1 K9. These vests are Level IV (Highest Grade) Protection (NIJ Certified) and his mission is that every deputy has that protection because they need to go home to their families at end of each shift.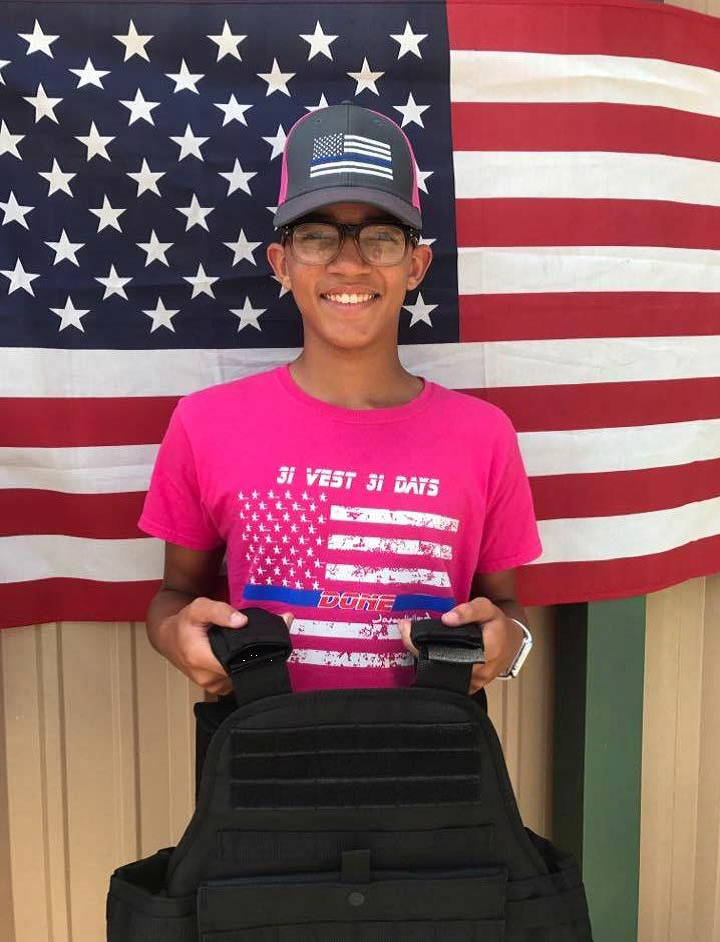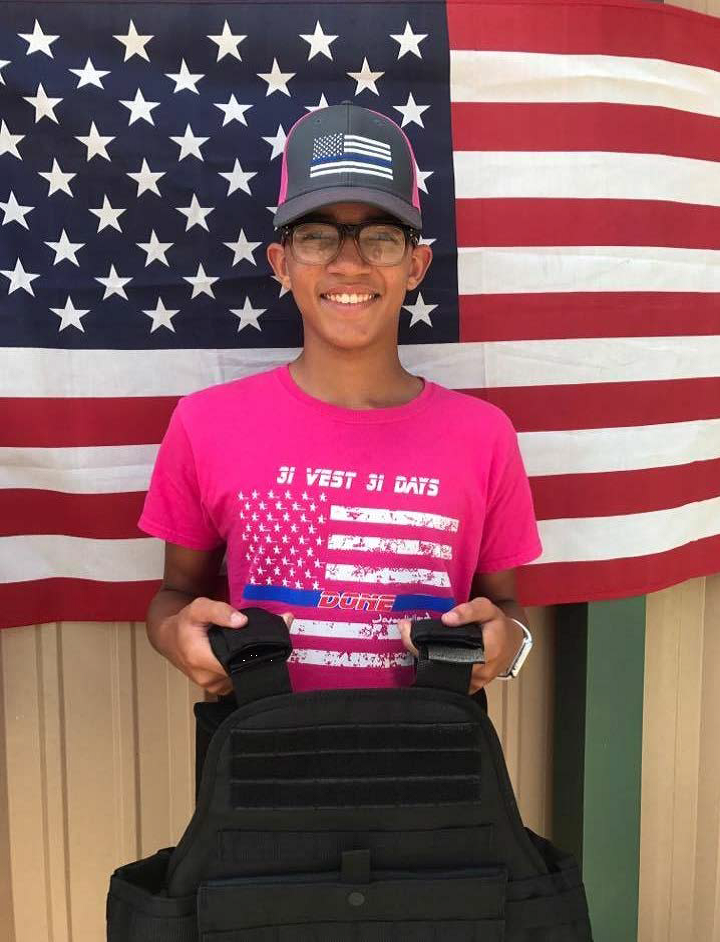 In two weeks, this young man hustled and worked very hard and was able not only to get the deputies the vest but was able to get 4 Constables, the Fire Marshall and the town of Hawkins police officers as well. Jaxon made this selfless act for his area police officers even with so much negativity with the racial hate & criticism he had a mission & completed it.
The vests will be presented to the officers and Jaxon will be honored on September 23, 2017 at the Mineola Civic Center, 1150 N. Newsome Str. Mineola, from 3 until 6 p.m.