The results are in.  The least favorite intersection in Sulphur Springs is…
[poll id="62″]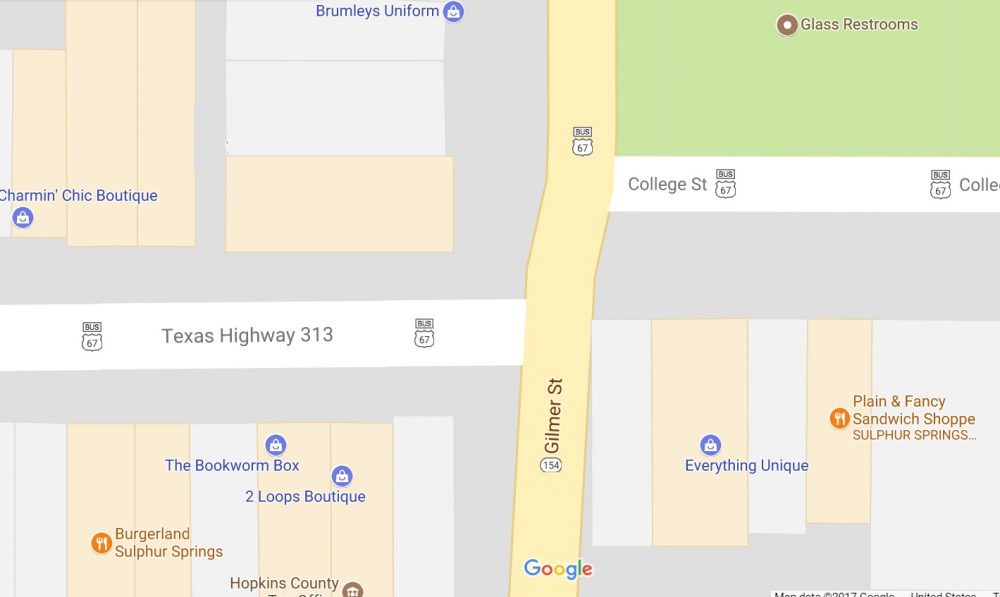 Various suggestions for this dubious honor include:
The offset between Main and College St
Drivers not certain if turn signals are needed when driving through the 'jog' in Main and College St.
Traveling north on Gilmer, and the College St blind spot.
Narrow Main St being hard for some vehicles to traverse.
Significant pedestrian traffic.
The draw of various  downtown attractions.
The volume of traffic from 154 and Texas Highway 313/Business 67.
Thanks for voting and Happy Motoring!