By Savannah Owens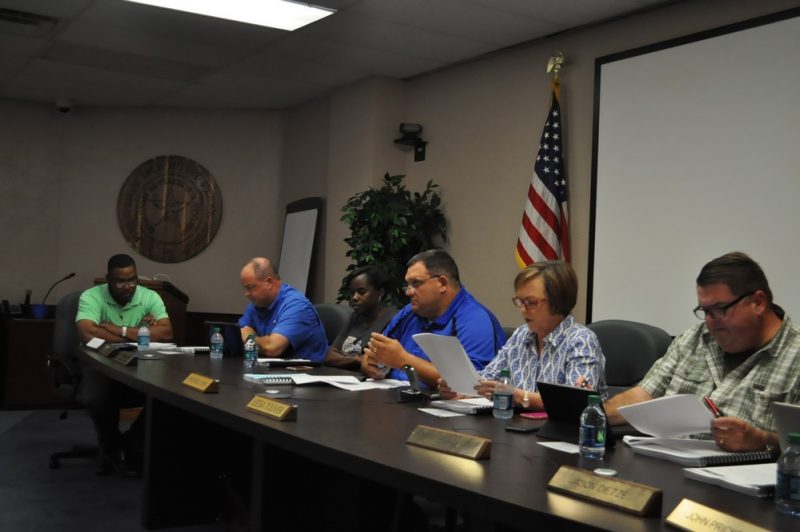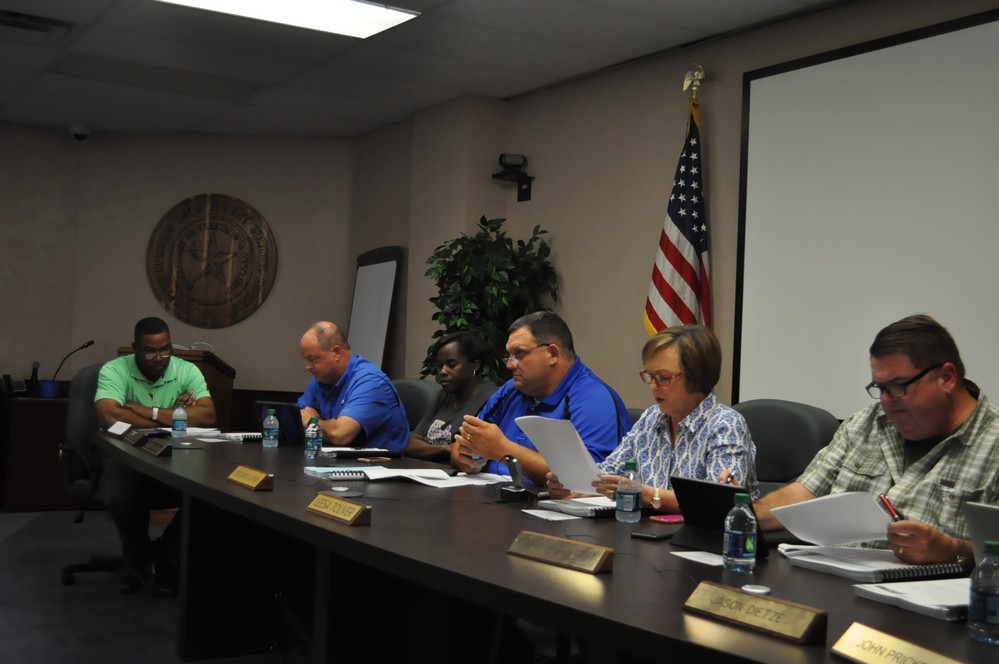 At the SSISD School Board Meeting on August 25th, 2017, the board adopted levying an annual ad valorem tax, of $1.35048 ($1.0400 for local maintenance fund and $0.31048 for debt service, bonded indebtedness, interest and sinking fund) per $100 cash valuation for the year of 2017.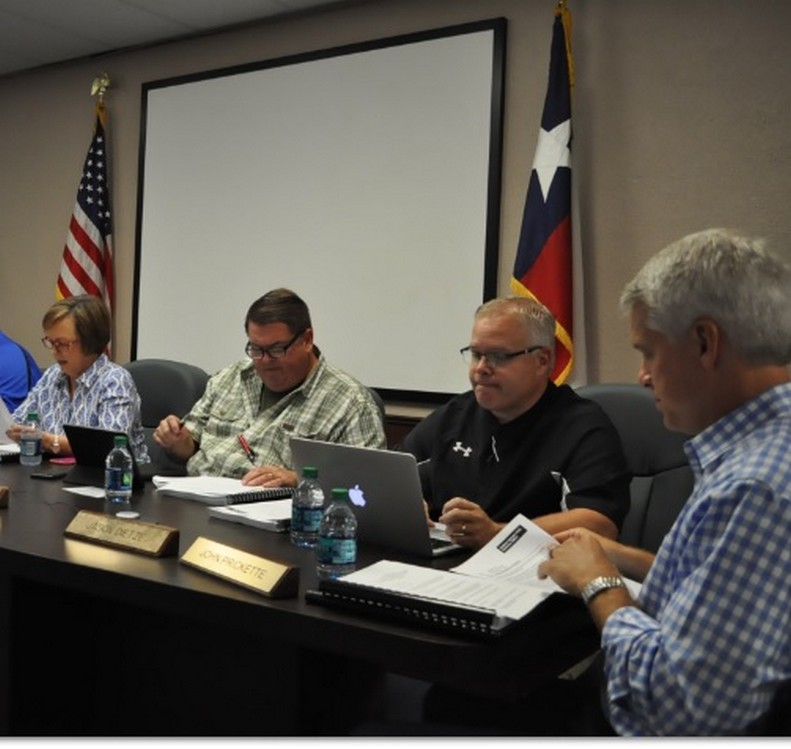 A public hearing was held regarding the 2017 tax rate for Sulphur Springs ISD. No one was at the public forum to speak regarding the proposed Tax Rate. There will be no tax rate increase from last year. The tax rate will remain the same, but increases in property values have increased the amount of tax revenues for the district.
The Board passed the Consent Agenda items:
Head Start Data Management Plan and Procedures
Head Start Impasse Procedures.
The Board also passed the following Action Items:
The extra curricular status of the 4-H organization  (4-H will now be treated as a regular class and students will be held accountable for absences). Superintendent Michael Lamb was very excited that both the 4-H status and the Adjunct faculty motions passed. He said "We've done [the 4-H program] for many many years and its great for us and great for the kids."
 Adjunct Faculty appointments with the local Texas Cooperative Extension Office for Johanna Hicks and Dr. Mario Villarino
Budget amendments for the fiscal year ending in August 31, 2017.
Budget adoption for General Fund, Debt Service, and Food Service for the fiscal year 2017. Food Service budget revenue increased by $173,124. Debt services refunded the bonds this summer, and revenue increased for $44,691,529. Budget approval was for Food Service at $2,638,714 and Debt Service was for $48,907,177. There was a total increase to the budget revenue of $1,476,968.
 There was a request for the surplus funds to cover the 19 functions, proposed plans for either .04% surplus or 1% surplus. The Board opted to accept and motion for the 1% proposed surplus budget, the total expenditures would be for $45,418,039.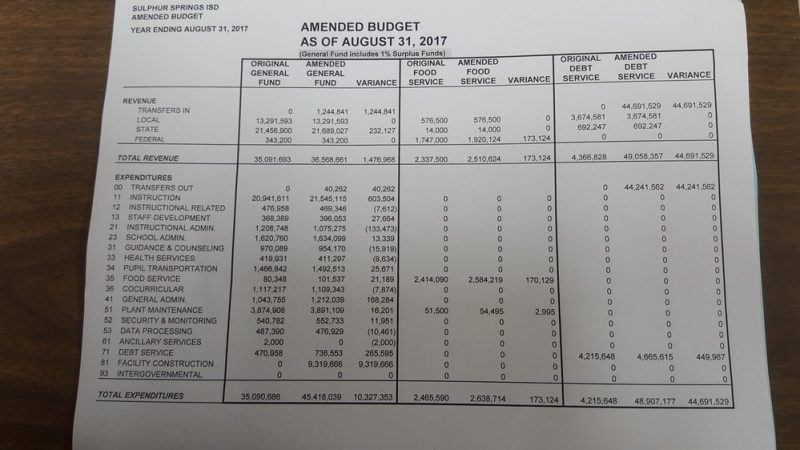 The Board then discussed the Budget proposal amendments for the fiscal year ending August 31st 2017, presented by Sherry McGraw. The main considerations were for the General Fund, Debt Service, and Food Service budgets. General Fund included the purchase of the PJC building, leasing IPADs, and CTE budget increase. Items they don't get revenue offset on but are included in the budget are 8 million in construction projects that are on-going.
One personnel item was approved: Brandi Perez Vega was accepted as Special Ed. Aid at Lamar Primary