By Savannah Owens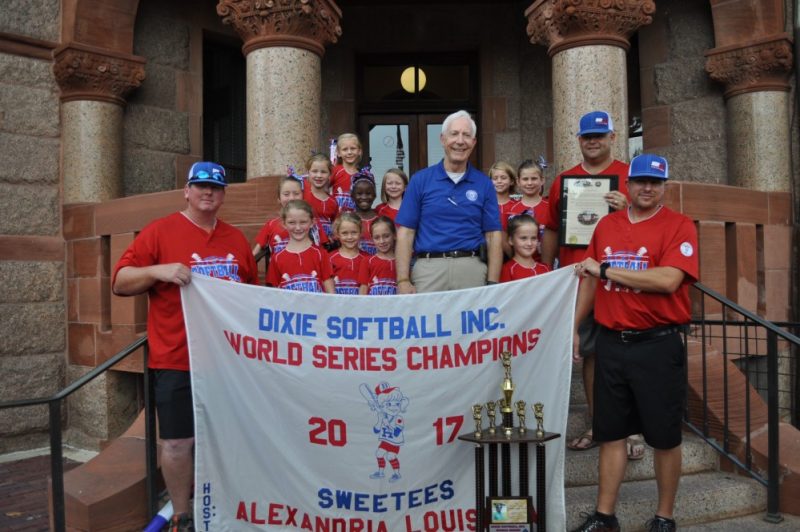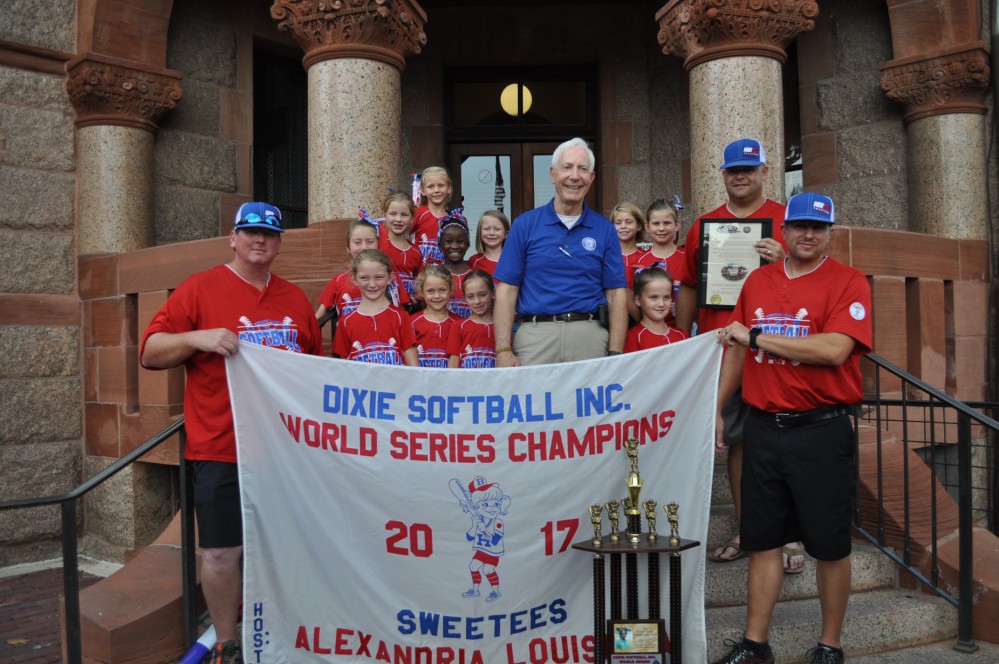 The Hopkins County Sweetees are back from Alexandria Louisiana with a huge trophy and even bigger smiles. These girls had a 14-0 record, and were undefeated for the entire season. Hopkins County Judge Newsom issued a proclamation at 4:30 pm at the County Courthouse where he dedicated August third to the official Hopkins County Sweetees World Champs. Head Coach Tanner Ragan, and Assistant Coaches Andy Taylor and Geoff Thompson were there to commemorate this terrific accomplishment. The crowd was huge- showing Hopkins County is proud of our girls!
This team of 12, consists of 5 and 6 year old girls who love to play softball. Their practice routines for the big game was  2-3 days a week for a month and a half. All their hard work definitely paid off!
KSST talked to the team members to find out their favorite part of Softball or the Big Game.
Shaelee Davis said she enjoyed "hitting and catching balls on 1st base."
Sarah Pickering's favorite moment was when she "tagged a girl out."
Allyson Dykes favorite memory was "winning."
Chloe Johnson's favorite part of softball was "making three home runs."
Ayla Oud enjoyed "hitting the ball."
Ramsey Ragan's favorite part of the big game was "when we won the World Series."
Mya Underwood liked "Batting."
Georgia Bradford's favorite moment was "when I hit a home run."
Peyton Taylor's favorite part of softball was "catching the balls in the air."
Maggie Thompson enjoyed "when we won."
Presley Hunt's favorite memory was "hitting a winning run in a game."
Unfortunately Coach Ladaruis Harrison and team member Kylee Harrison were unable to attend the ceremony.