The Garland Bomb Squad was called to the Saltillo area to assist Hopkins County Sheriff's Deputies and Investigators when four items that looked like homemade explosive devices were found in a storage building seldom used by the family that was inventorying the contents and cleaning the building. The family notified the Hopkins County Sheriff's office when the items were found.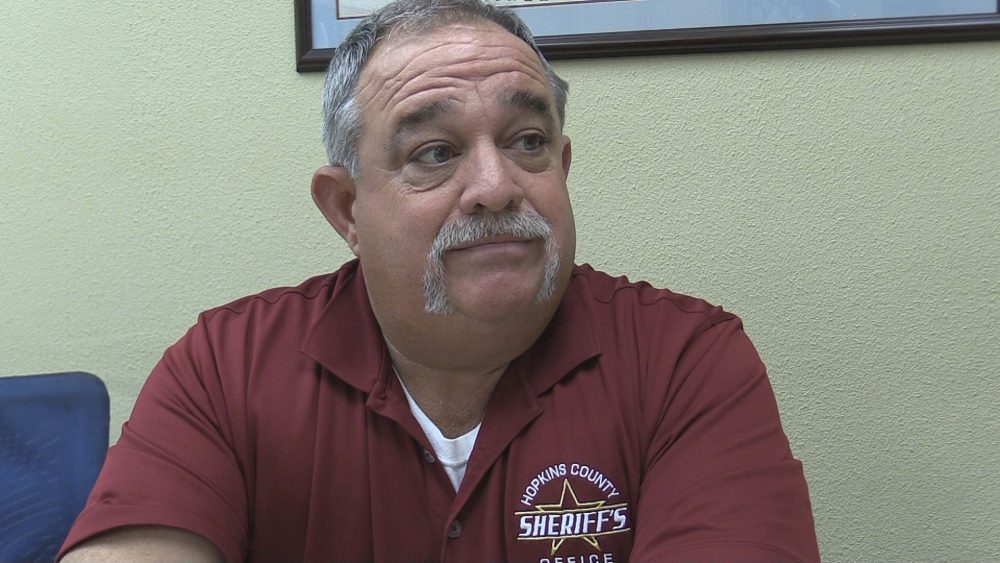 Sheriff Lewis Tatum said two of his deputies, who are former military and have served in current war zones, said the items looked suspiciously like explosive devices. Sheriff Tatum then called the Garland Bomb Squad. He stated that the Garland officers responded quickly and agreed that the devices looked suspicious. Using their equipment, they found that the devices did not contain explosive materials but the squad did clear the area and destroyed the items.
Sheriff Tatum stated an investigation continues into the matter. He stated that the residence near the storage building had been the home of a current inmate at the jail.
For all Sheriff Tatum's comments view Channel 18 News Wednesday, August 16, 2017 to be posted this afternoon.