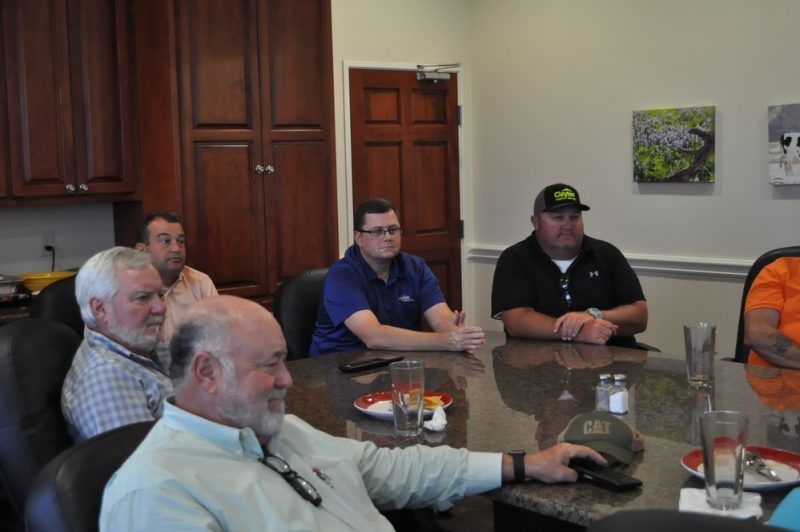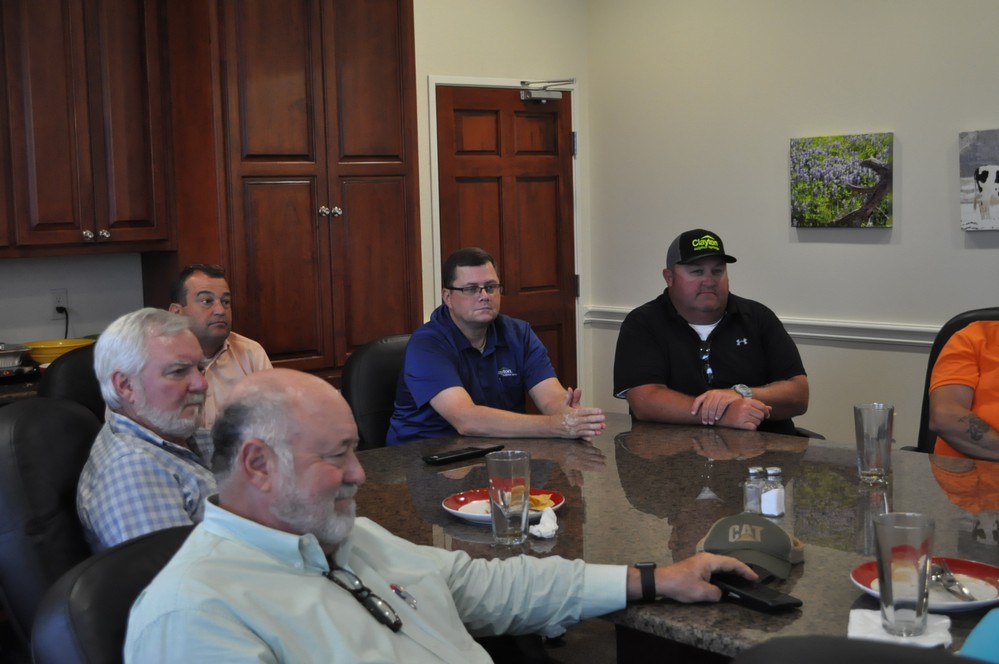 The Economic Development Corporation (EDC) honored two industries and teachers on Monday at noon. The eight high school teachers paired up into teams of two, and then two teams visited Saputo Dairy Foods, and the other two teams visited Clayton Homes.

Jenny Arledge, Director of College and Career Readiness at SS High School, spoke with KSST to explain more about how the teachers and industries worked together.  The teachers were given a week at the company and rotated through all of the jobs from on the floor positions to new hires and executives. They got to see the behind the scenes work at the companies and participated in interviewing potential new employees. At the end of the week, the teachers collaborated and "developed a partner based education where they tied in what they learned from job shadowing into their lesson plans." The goal is to"help students gain hands on, real world experience." All of the teachers expressed an appreciation for this experience. The EDC is already "making plans for next year", hoping to continue this partnership.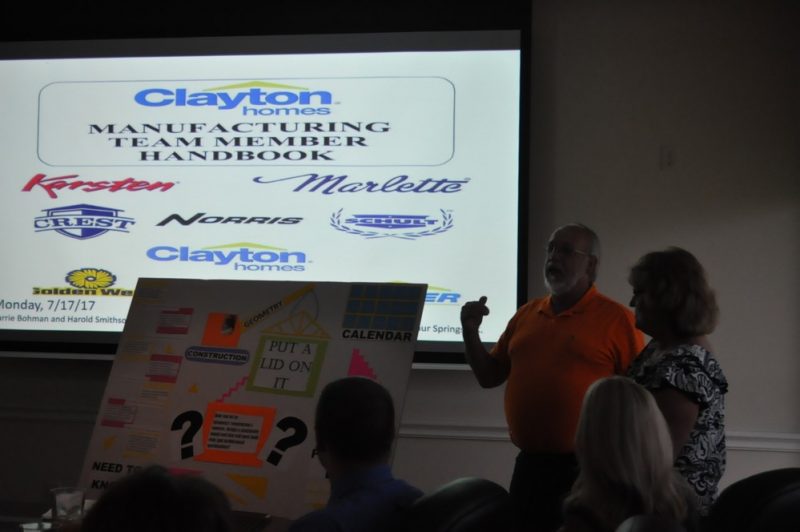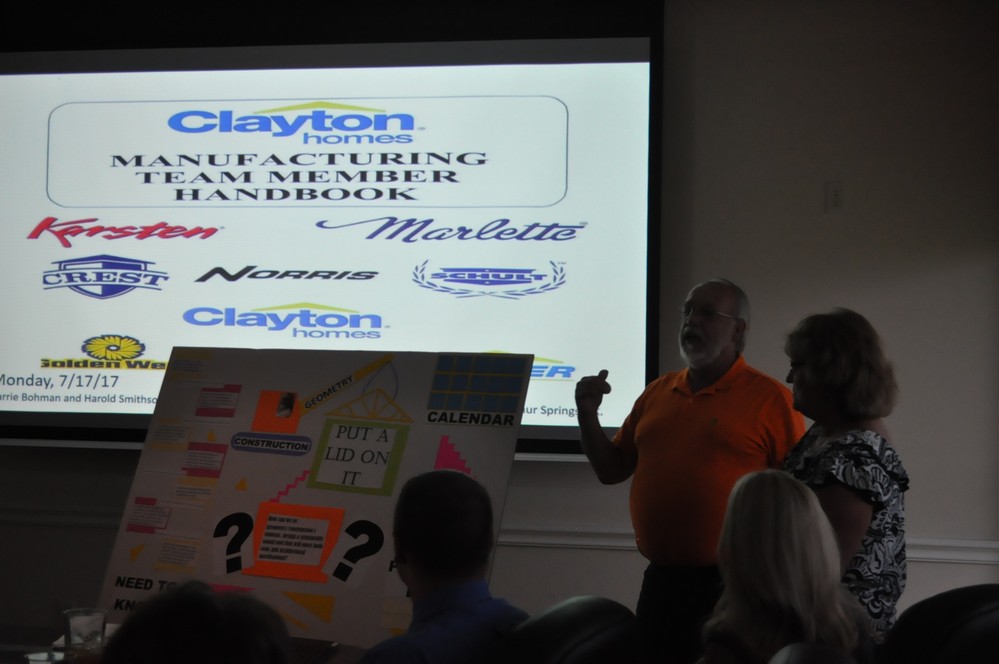 The first group was Carrie Bohman, Geometry, and Harold Smithson, Construction. The group toured Clayton homes and created the lesson plan called "Put a Lid on it" which focused on roof building. Bohman and Smithson were really amazed at the "group emphasis, and teamwork" the Clayton Homes Employees had. "They all had their own jobs, that benefit the team." Bohman said.  Smithson compared the employees at Clayton Homes to a "well-oiled machine" saying "They don't talk to each other because it's loud and they have earplugs, but they all know what they need to be doing, and have a great group mentality." Both teachers plan on encouraging their students to work together, as well as have more practical applications of their class work.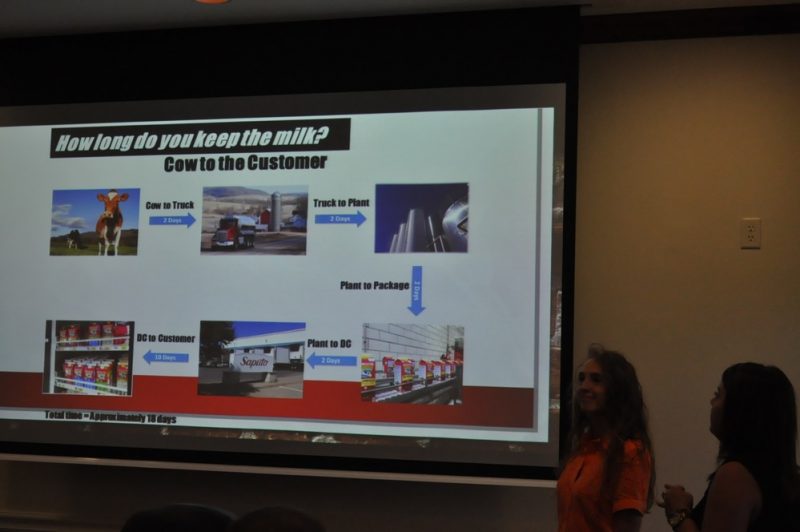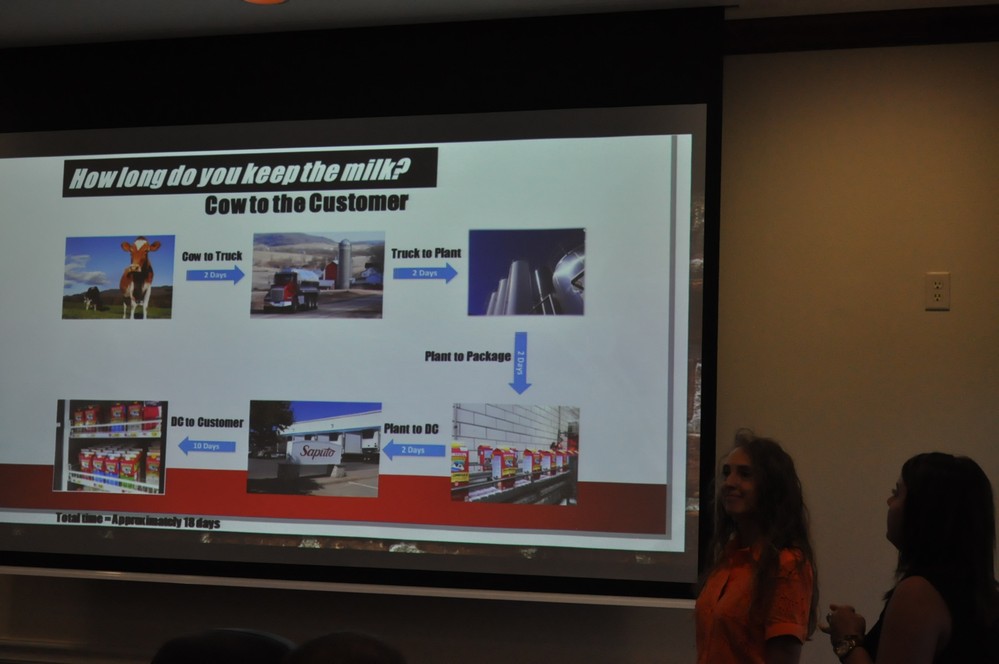 Lori Owen, Chemistry, and Lacie Stracener, Health Science, having toured Saputo, were up next. Their lesson plan was called "The In's and Out's of Microbe Management." They explained the steps for purifying and testing the milk and products from Saputo. The products are tested about ten times between entering and leaving the facility. The two decided to focus on "Awareness on effects of prescription drugs in food sources". Owen plans on having her classes analyze Dairy products by "knowing how atoms form bonds, naming compounds and writing formulas,  classifying matter as pure or a mix, and constructing electron dot formulas of antibiotics found in milk." Stracener plans on having her students "summarize biological and chemical processes, as well as wellness strategies for the prevention of disease." She wants her students to study vitamins and the benefits of milk. The two also plan on strengthening their student's soft-skills: leadership, teamwork, communication, adaptability, work-ethic, and integrity. Stracener explained "10+ managers [from Saputo] began on the floor and worked their way up." Stracener and Owen want their students to have the same type of hardworking skills that the Saputo workers did, as well as "the three most vital attributes needed in a workplace: positive attitude, punctuality, and attendance." The team plans on helping their students develop these skills by teaching how to write a resume and giving the students a chance to have "mock interviews" to prep for when the students have to get a job.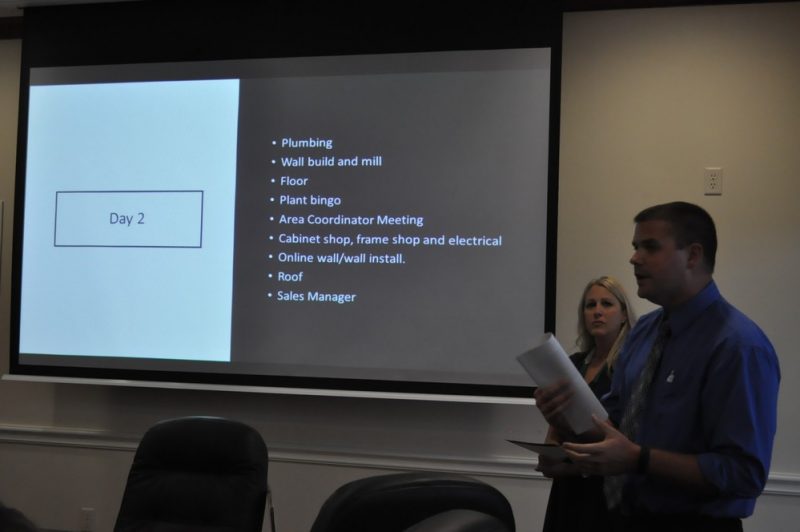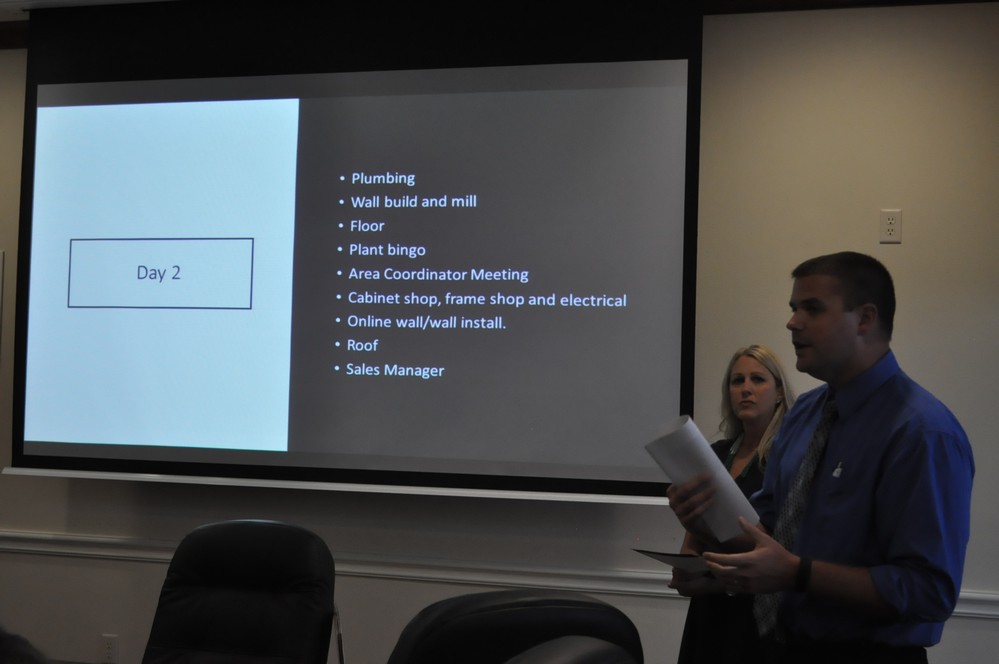 Christina Davis, Family & Consumer Science, and Kevin Tanton, Geometry, spoke third about their visit to Clayton Homes. They explained that the company is "Friendly, organized, noisy, and transparent-which means the company has nothing to hide." Tanton also spoke about the company's efficiency and how they "build 28 houses a week." The pair was excited about ways to teach their students the soft-skills they would need to survive in a work place. Some of the skills they plan on taking to their students are: "attention to detail, hard-work, efficiency, accountability, friendliness, and organization."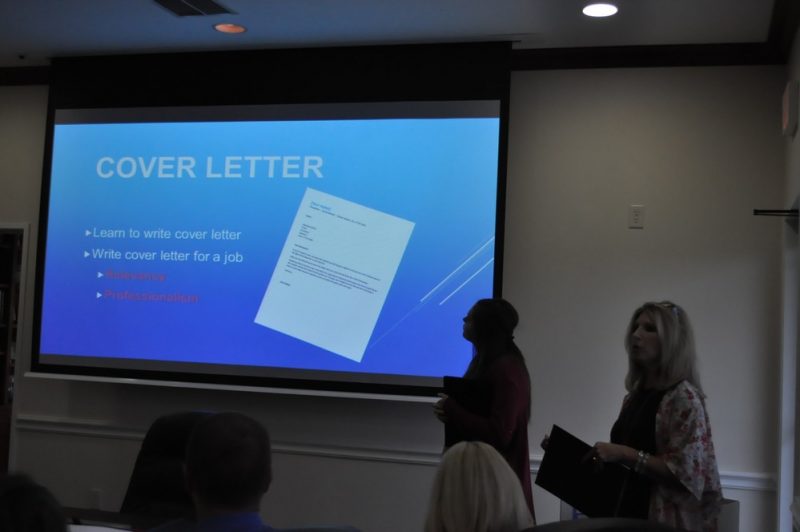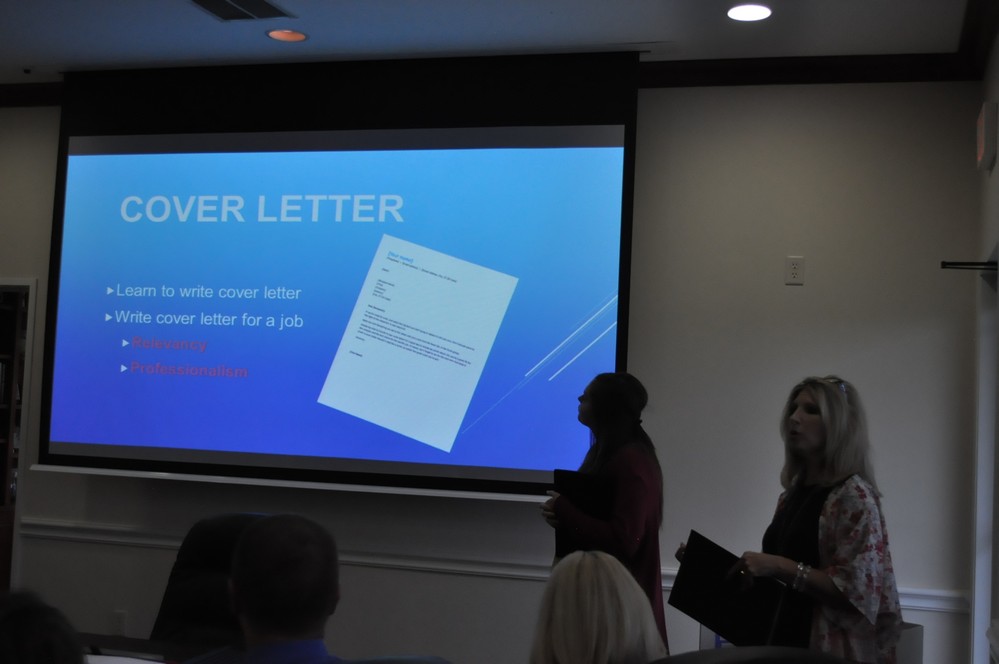 The last group to present a lesson plan was Lynn Smith, Business, and Emily Westberry, English. Their lesson plan was titled "You're Hired"- Smith and Westberry wanted to emphasize the soft-skills their students need to be successful both inside the classroom and workforce. The team also decided to implement a "production log" for their students, to keep their students accountable for their work. Some of the many soft skills Smith and Westberry plan on focusing on in their classrooms are: "attention to detail, accountability, good communication, teamwork, [and] professionalism". They want to encourage their students to think logically, and plan on helping walk their classes through filling out job applications, writing a cover letter and resume, participating in community service, and practice interviews once in a casual setting and then with Saputo Officials who will come in to interview the students.
For more information about the EDC, Saputo, Clayton Homes, and Teachers partnership click here.