COMMERCE, TX—Dr. Shanan Gwaltney Gibson has been named Dean of College of Business at Texas A&M University-Commerce. Gibson joins the university's academic leadership team after service as the Associate Dean for Student & Faculty Development at East Carolina University, where she was responsible for directing the university's undergraduate programs, graduate programs, and the Center for Student Success.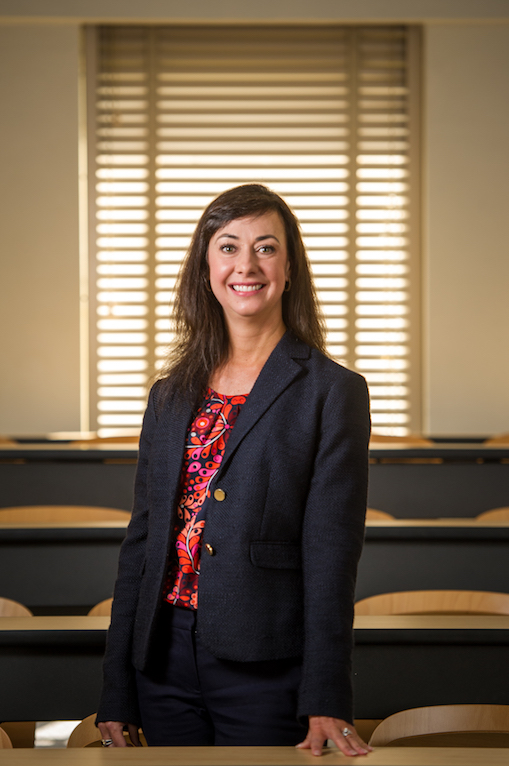 A&M-Commerce Provost Dr. John Humphreys said of the appointment: "We believe Dr. Gibson is the right person to lead our world-class business school in providing opportunities for our students to transform their lives. Also, as a member of the university academic leadership team, she will play an integral role in shaping the direction of academic affairs more broadly on our campus."
Gibson held several academic leadership roles at East Carolina University over the course of her 16-year career with the institution, including service as chair and a member of the University Budget Committee, a member of the Sedona Replacement Executive Committee, a member of the Office of Faculty Excellence Advisory Council, and the Graduate Programs to Serve Military Population Committee. She also served as a leader in the local community as a faculty advisor for Campus Civitan since 2014. 
Gibson served as an appointed member of the federal Social Security Administration's Occupational Information Advisory Panel for four years where she provided advice and recommendations that would enable SSA to develop an occupational information system suited to its disability programs and improve the medical-vocational adjudication policies and processes. She has authored/co-authored in excess of 35 peer-reviewed journal articles and was an editor and author of The Handbook of Work Analysis in Organizations: Methods, Systems, Applications, & Science of Work. Shanan is a past president of SEDSI, SEINFORMS, and has held multiple positions on the board of the Small Business Institute®; she was also co-editor of the Small Business Institute Journal® for three years. Shanan has provided human resources-related consulting to State Farm Insurance agencies across the mid-Atlantic and is currently active in multiple AACSB groups including the Women Administrators in Management Education interest group.
 "I am delighted and honored to serve as the new dean of the College of Business," Dr. Gibson said. "I saw a passion for student success and academic excellence that aligned with my values and I am excited to join the team of outstanding professionals that consider Texas A&M University-Commerce their home. I look forward to partnering with faculty, staff, students, alumni, and the business community to provide a superior business education, one that transforms the lives of our students and positively impacts our business community."
Dr. Gibson and her husband, Dr. Jim Gibson (LtCol, USMC), plan to settle in Commerce with their ridiculously spoiled dogs, Calculus and DiffyQ.