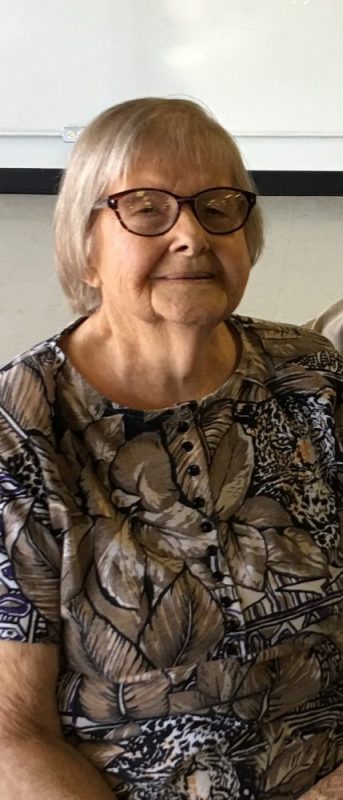 Dorothy Busby Foster of Winnsboro passed away Monday, August 14, 2017 at the age of 90. She was born in Winnsboro on June 30, 1927 to the late Bill Busby and Mattie McCowan Busby.
Dorothy was a homemaker and member of the Pentecostal Lighthouse Church. She was preceded in death by her parents; husband Charles Ray Foster, one brother Johnny Busby, two sisters Claudette Metcalf and Jane Tiner.
Survivors include two sons, Ronnie Foster and his wife Debbie of Winnsboro, Jimmy Foster of Winnsboro; two daughters, Kathy Mabry and her husband Larry of Winnsboro, Shirley Foster of Winnsboro; sisters, Billie Harris, Vernice Weems both of Winnsboro and Patricia Carpenter of Irving; nine grandchildren and 24 great grandchildren.
Visitation will be Wednesday, August 16, 2017 from 6 to 8 PM at Beaty Funeral Home in Winnsboro. Graveside services will be held 11:00 AM Thursday, August 17, 2017 at Hopewell Cemetery with Bro Art Waldon and Bro. George Dickens officiating. Serving as pallbearers will be Ronnie Foster, Jr., Randy Mabry, Mark Foster, Dennis Foster, Jeffery Boone and Blaine Flemens.
In lieu of flowers donations may be made to the Pentecostal Lighthouse Building Fund.