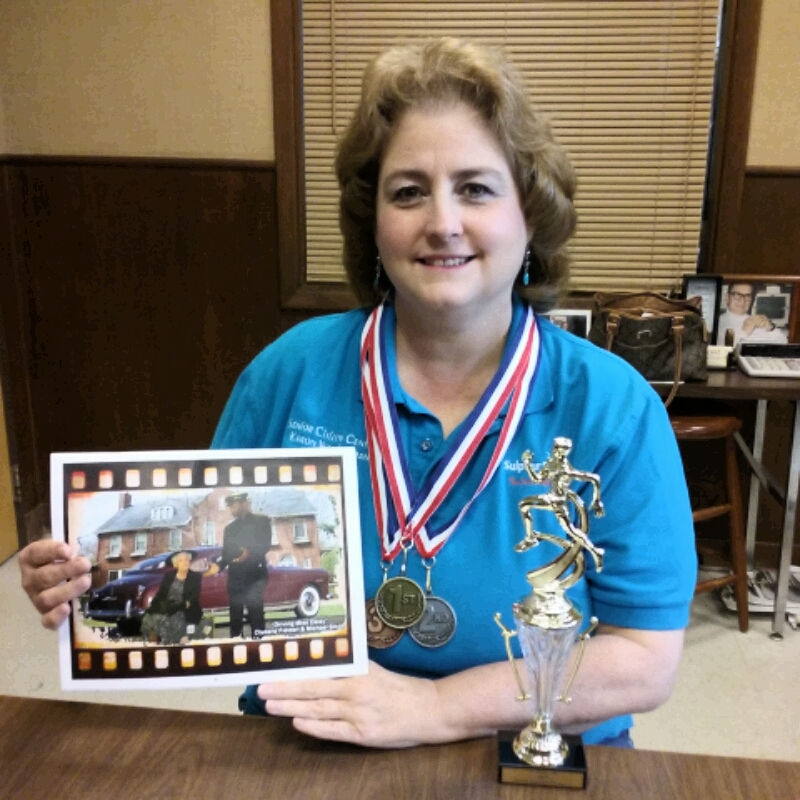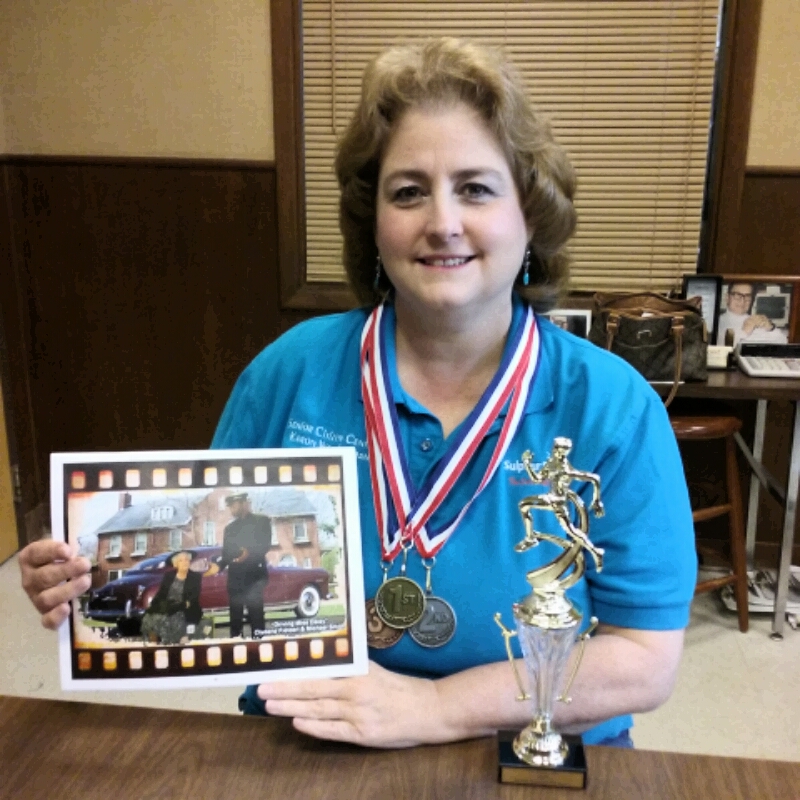 Karon Weatherman displays the first copy of the Hopkins County Senior Celebrity Movie Calendar. This fundraising calendar was the idea of one of the seniors who attends the Center's activities. It was created to help fund a new, larger Senior Citizen's Center in Sulphur Springs. The full-color 24-month calendar for 2018/2019 includes twenty-four movie poster photos featuring local senior citizens you may know. Cost is $20 per calendar, and they will make great Christmas gifts. For information, phone 903-885-1661 or visit the Sr's Center at 150 MLK Drive in Sulphur Springs, Texas.
Karon's visit to the Good Morning Show also revealed plans for more events for seniors….
42 Tournament on Saturday August 19 starting at 10am. A pizza lunch will be provided. Cost to enter is $10 person through August 11, then $25 per team of two. At the Sr's Center, 150 MLK Drive
Senior Olympics on Thursday August 24 at The Roc, downtown Sulphur Springs. 1K at 9:30am, other events start at 10am. Free for anyone age 50 through 80-plus. Wheelchairs and walkers OK.
The Volunteer Fair on Thursday September 14 at Sr's Center. This event will attract volunteers to help your organization. Booth space available at $15.