Sulphur Springs Bookworm Box hosted a book signing for five trendy and noteworthy authors on August 26, 2017 between 1:00 and 4:00 pm. Nicole Hart, Leddy Harper, Stephanie Walls, RC Boldt and Corina Adans were on hand to greet many fans who lined up to visit with the authors and get their books signed. The authors were excited to meet fans and share their stories.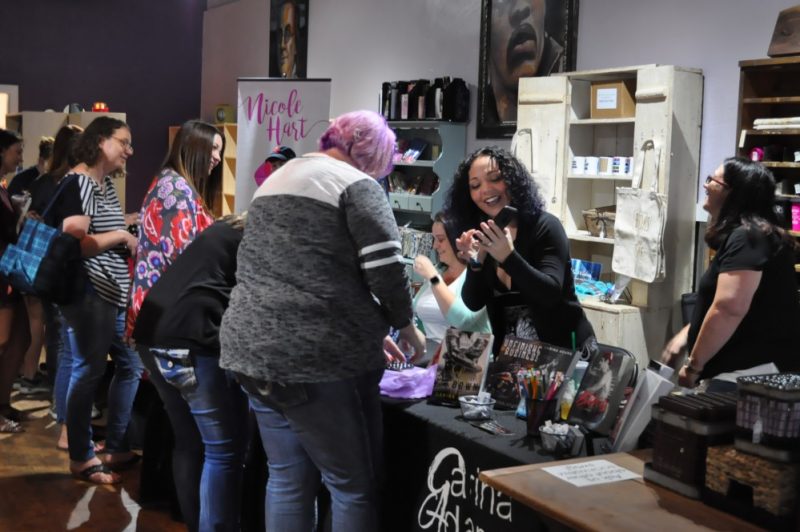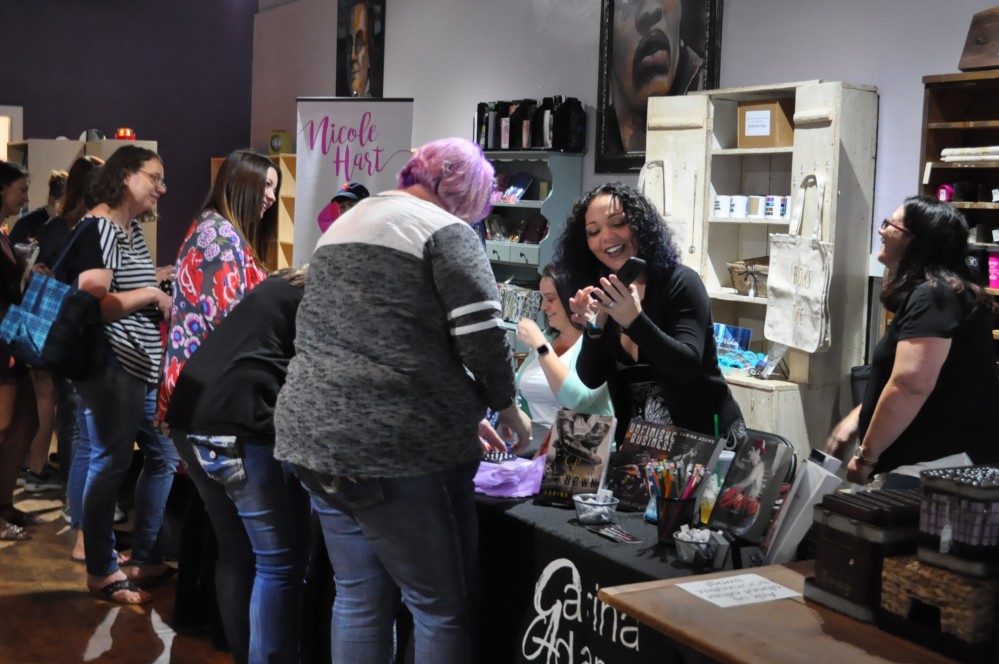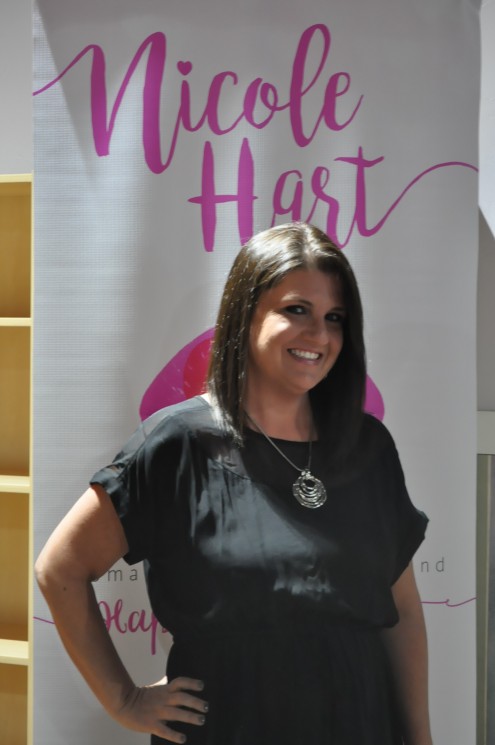 Nicole Hart said she "began writing in the 6th grade" and has been in love with creating stories ever since. In her books, Nicole's characters deal with tough topics such as abuse, poverty, broken spirits, marred beauty, and other tragedies. She has a talent for healing and giving hope to her readers through her characters' journies of love. Nicole's daughter Madison Hart joined her at the signing. Madison, an 8th grader at Boyd Middle School, said she was "very proud of her mom." Madison brought her ukulele and when not helping her mom she could be found on the front porch of the Bookworm Box playing songs from 21 pilots. Nicole proudly told Ksst, "I write good stories but Madison got all the musical talent!"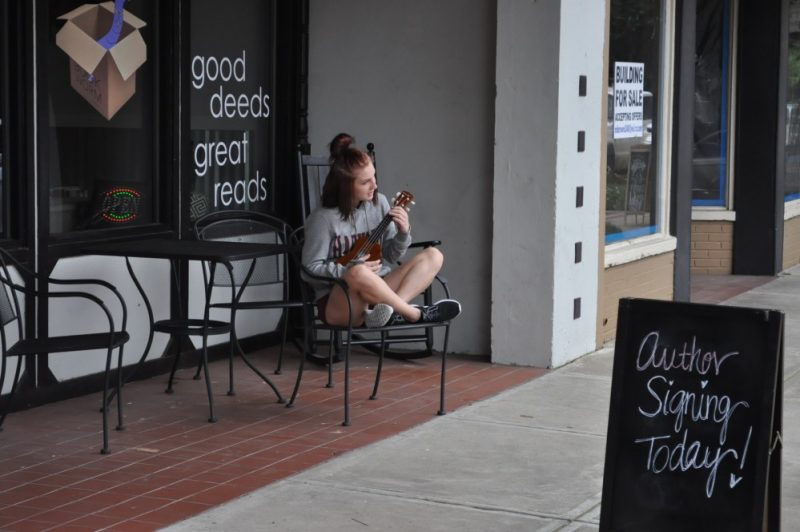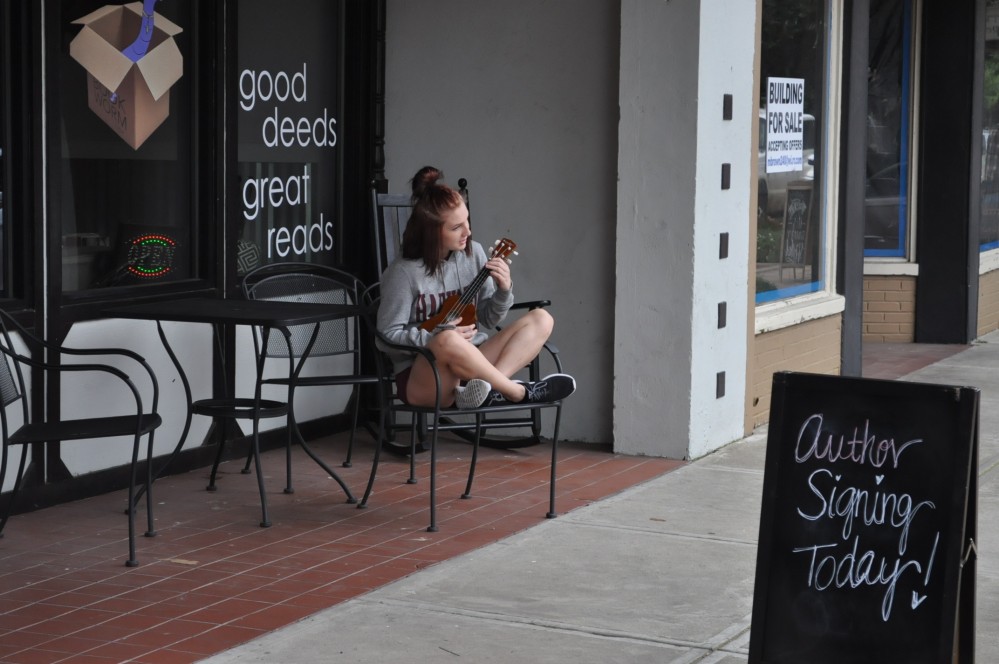 Leddy's favorite book that she's written is "Silenced; where, against all odds, the main character, Kelson, reconnects with an old love." Leddy said she loves this book because "it was easy to write, it just made sense!" She said that when she sat down to write, the story simply flowed from her mind to the page. She would write and write, and six months later the story was there. Her book shows "a love that you can feel…pure and true." She said "we spend so much time with our books when we write, edit and publish… sometimes we grow tired of them by the time we finally get them published. But not this book…I just can't explain it."
Stephanie said her inspiration for all of her characters come from real life. Her characters are fictional "but the situations they go through come from people I know" and things she sees happening around her. Stephanie has a talent for harnessing emotions and letting her readers relate to the characters through shared experiences "real love and romance."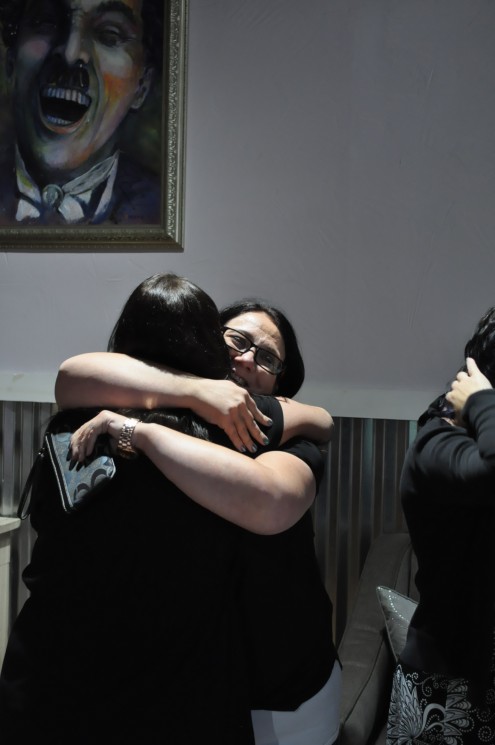 RC has a talent for combining comedy, military stories, drama, and romance all into one story. The author herself is just as lively. She jumped up to hug a fan from her Facebook readers' club and said "I just gotta hug you!" She then told KSST, "It's like we're Italian, we don't know any strangers!" RC said "I am truly grateful for my readers." Her favorite book is Out of the Ashes. She said "all of my stories are based on real life military love stories."
Carina has "been writing ever since [she] was a little girl. I have an overactive imagination and like to share it with others!" She said, "My stories let me fall in love with the men of my dreams, but if you ask my husband, he is the main character in all of my books!" Carina smiled and pointed to the cover of one of her books, Unfinished Business" "You won't find my husband's picture on any of my books but that is a picture of his motorcycle!" She and the love of her life have two boys who she is "very proud of."
Check out Ksst's community calendar at Ksstradio.com for the latest up to minute community events or the Bookworm Box's website to hear about upcoming future book signings.