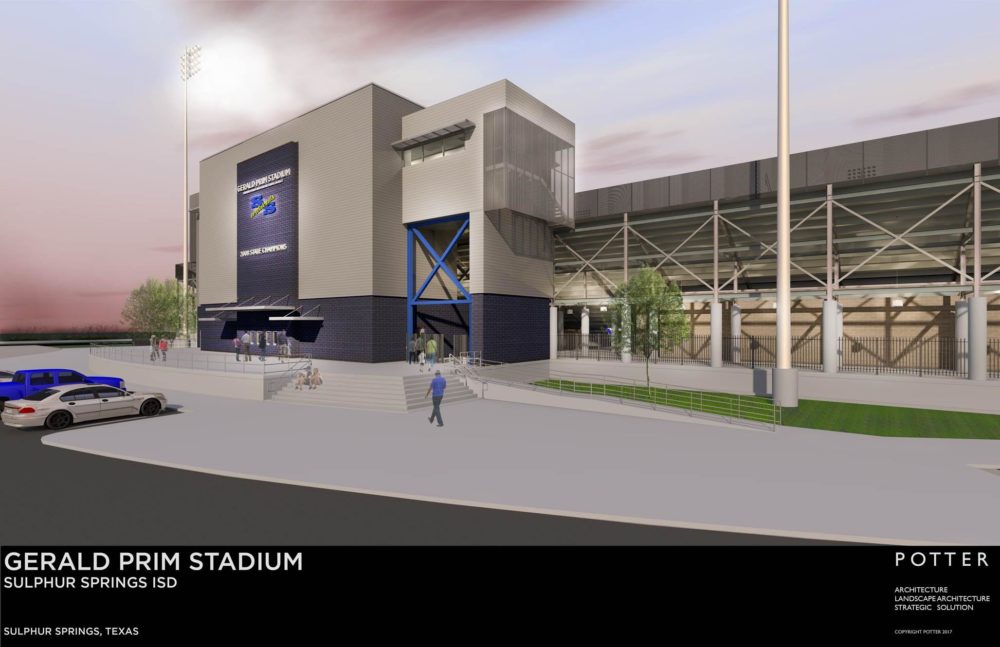 Last year the Wildcats' football team was invited to play a football game at ESPN's Wide World of Sports located at Disney World at Orlando, Florida. The group that invited the Wildcats promised to find them an opponent for this year's home schedule.
A deal was struck with Seattle Garfield to play the Wildcats at newly remodeled Prim Stadium on September 8. A couple of weeks ago, Garfield found it necessary to break the contract. Wildcats Football Coach Greg Owens said it was due to unforeseen circumstances.
Several teams were looked at as possible replacements and a new deal was made with The Avalon School of Gaithersburg, Maryland, an all-boys private school. They only have a varsity team so Coach Owens says he is still trying to find a JV game for that week. Thursday Coach Owens said he did not know much about Avalon. Game videos are being traded. Coach Owens said they seem to play a style of football similar to the Wildcats. September 8 should be quite a night as the Wildcats celebrate the opening of a new Prim Stadium.