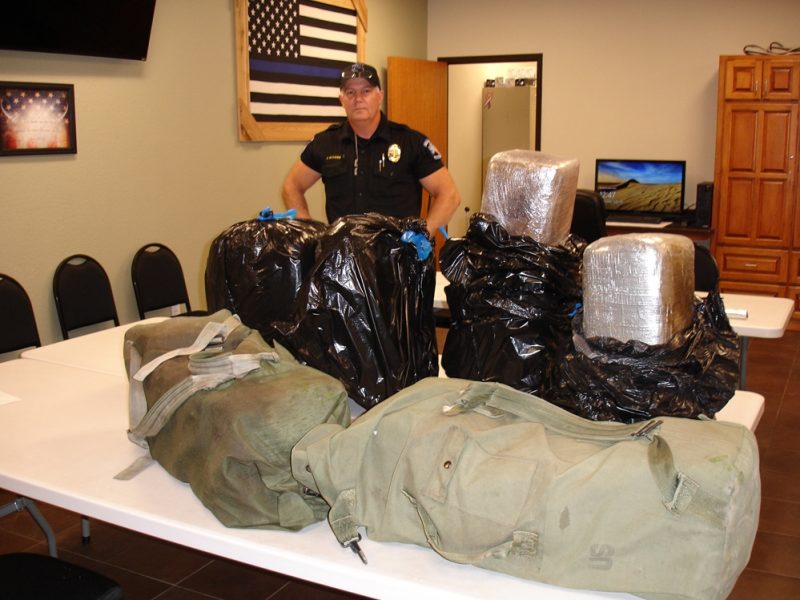 It does not happen as often as it did in the past but Wednesday night around 10 p.m. Sulphur Springs Police Officer Buddy Williams stopped a 2017 Nissan Sentra at the 131 mile marker and located 165 lbs of marijuana in the trunk of the auto. Williams told KSST News that traffickers are finding other routes than the I-30 corridor that at one time yielded as many as three such stops a night.
Williams said when he stopped the vehicle for a traffic violation, he noticed that all four windows were down and a strong odor of air freshener greeted him. He said there was an undertone, just a hint, of marijuana smell as well. The occupants of the vehicle showed nervous indicators that motivated Williams to ask for consent to search the vehicle. Consent was granted. In the trunk was the 165 lbs of marijuana.
The occupants of the vehicle were traveling to Little Rock, Arkansas from Odessa according to their statement to Williams.
Magali Ibarra-Hernandez, 34, and Guadalupe Garcia-De-Ponce, 36, are individually charged with a Felony 2, Possession of Marijuana more than 50 pounds but less than 2,000 pounds. Each are held on $50,000 bond.