By Savannah Owens

The Senior Center was packed full with Ice-Cream competitors and attendees. Smiles lit up the room as people chatted with friends and ate the sweet desserts, debating over the best flavors. Many attendees even brought their family and friends along! The Senior Ice Cream Freeze off was enjoyed by everyone young and old.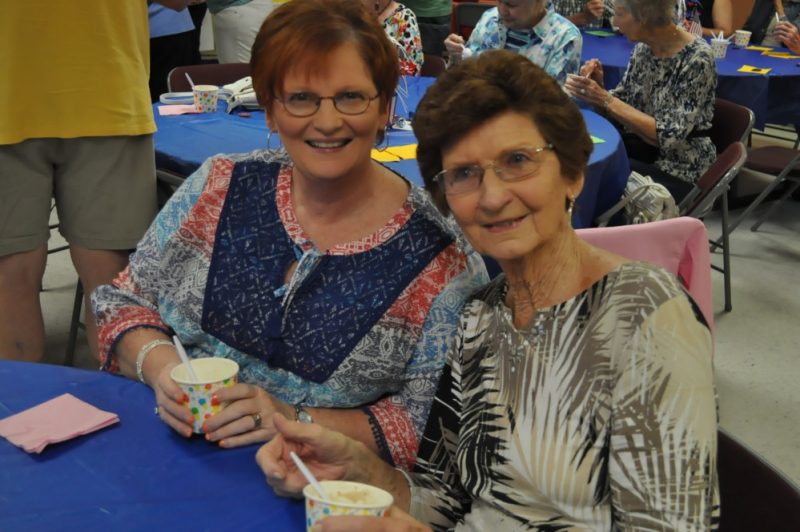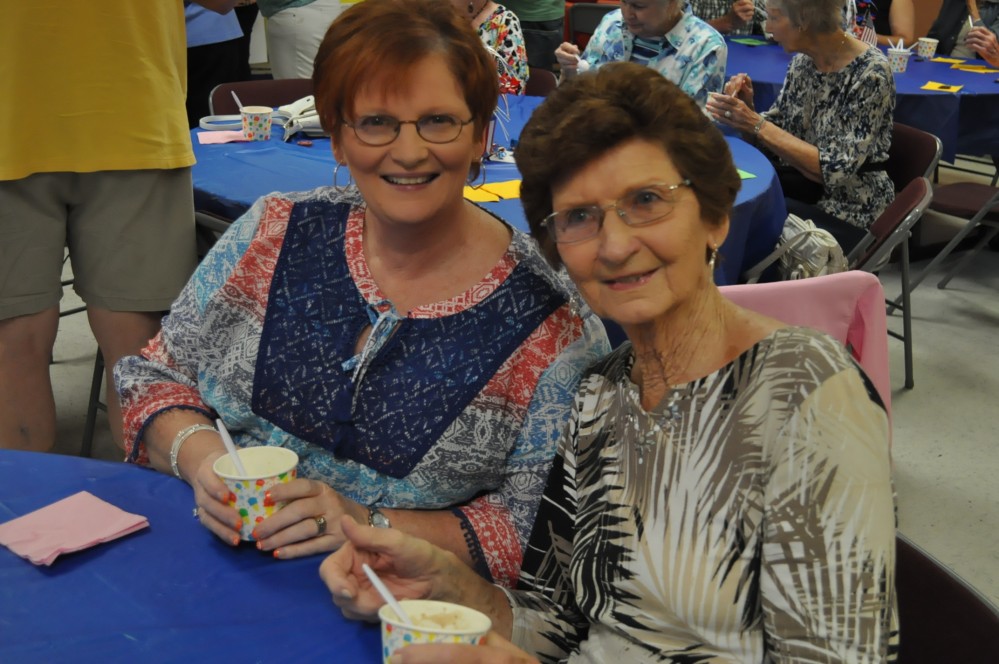 Dorthy Davis and Penny Wills have been coming to the Sulphur Springs Senior center for "a long time".  Penny said "It's great fellowship for the elders; it gives them somewhere to go." She enjoys the "Casino nights". Her Mother, Dorthy said she enjoys playing bingo and being able to fellowship with her friends and family. Her favorite event is Senior Prom. "It's always a lot of fun!"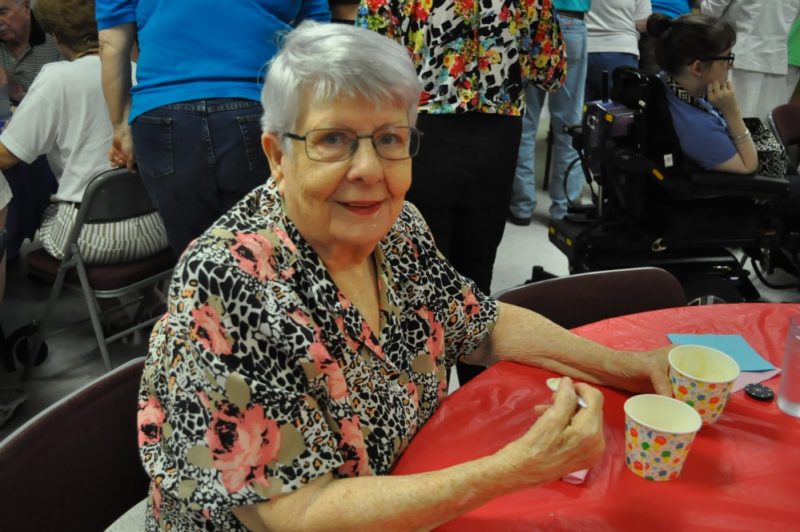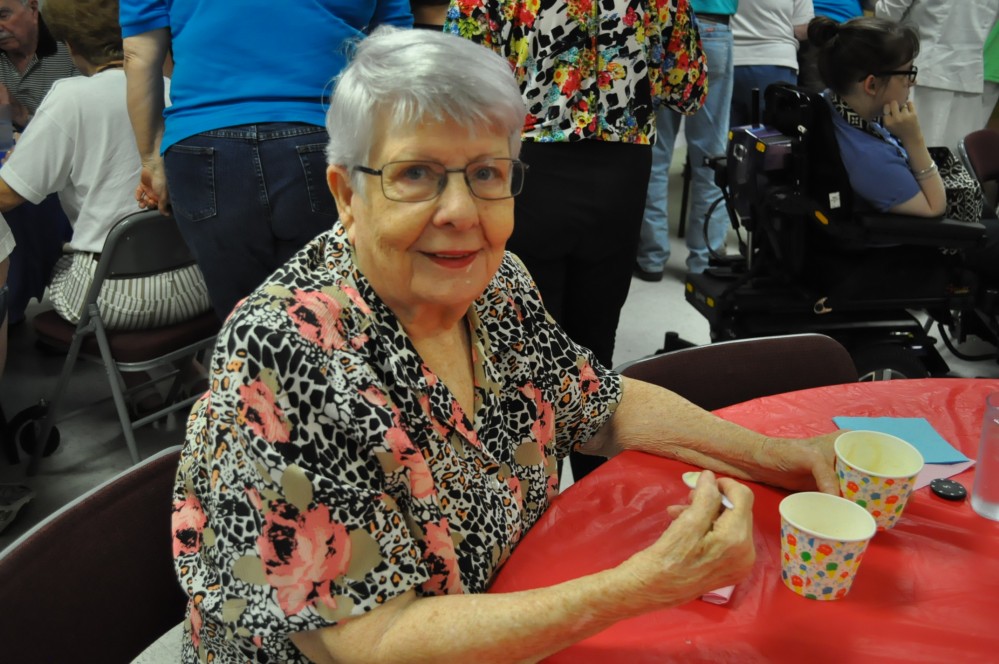 Faith Pool has been coming to the S.S. Senior center for 5 years. "It gives us somewhere to go…It's a home away from home." Her favorite activity hosted by the Senior Center is the "42 Dominoes Tournament".  When asked about a favorite flavor of ice-cream from the Freeze off, Faith couldn't decide saying "It's all good!"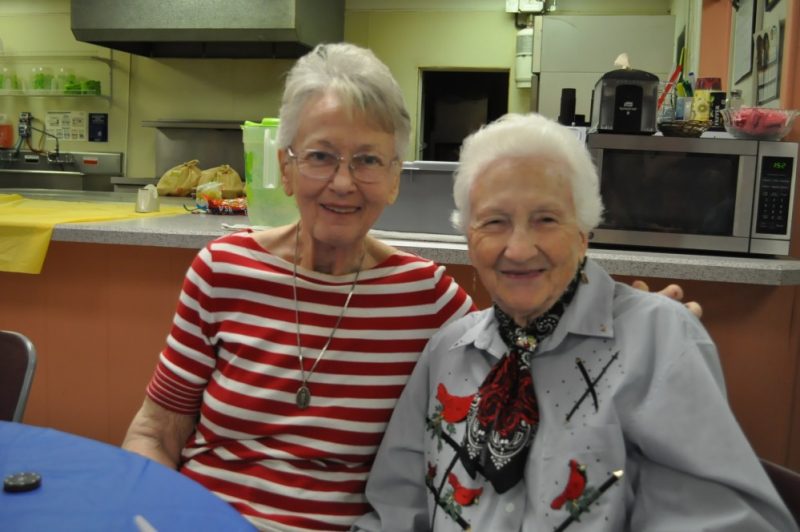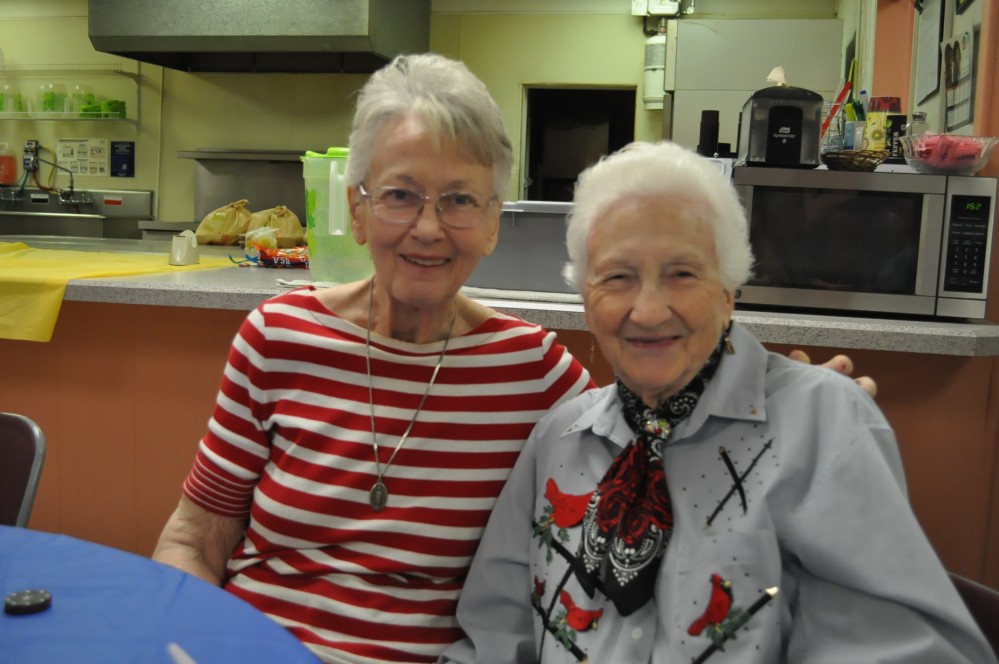 There was even a "Jean Reunion" Jean Johnson aka "J.J." said, as she sat next to her friend Jean Lamarche. Jean Lamarche has been attending S.S. Senior center events for 2 years. Her favorite ice cream flavor is "something with a little chocolate." Jean Johnson has been coming to the Sulphur Springs Senior Center for 15 years. "[The senior center] holds so much information for the seniors that they would not get otherwise, and provides a place for exercise, meals [and community]…It's wonderful! [But] we need a new one [to be able to accommodate everyone]. If the city could see that, it would be great." Jean said "It's hard to choose" a favorite event put on by the senior center. "I enjoy Bingo, It's all very good and very rewarding…It's wonderful to have Karen and [to be apart of] everything she puts on." Jean's favorite ice cream flavors included: Key Lime, and Pina Colada.
Lorie Grinnan regional representative for Congressman, John Ratcliffe, was in attendance, and said "Karen Weatherman does a superb job!"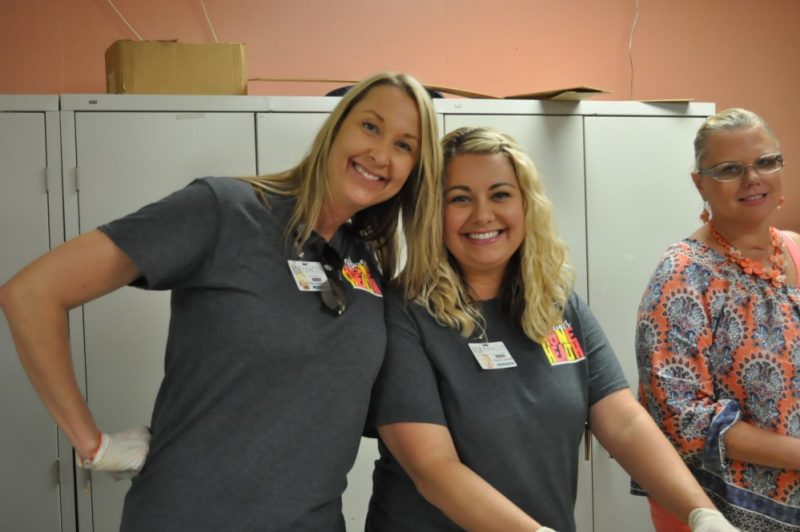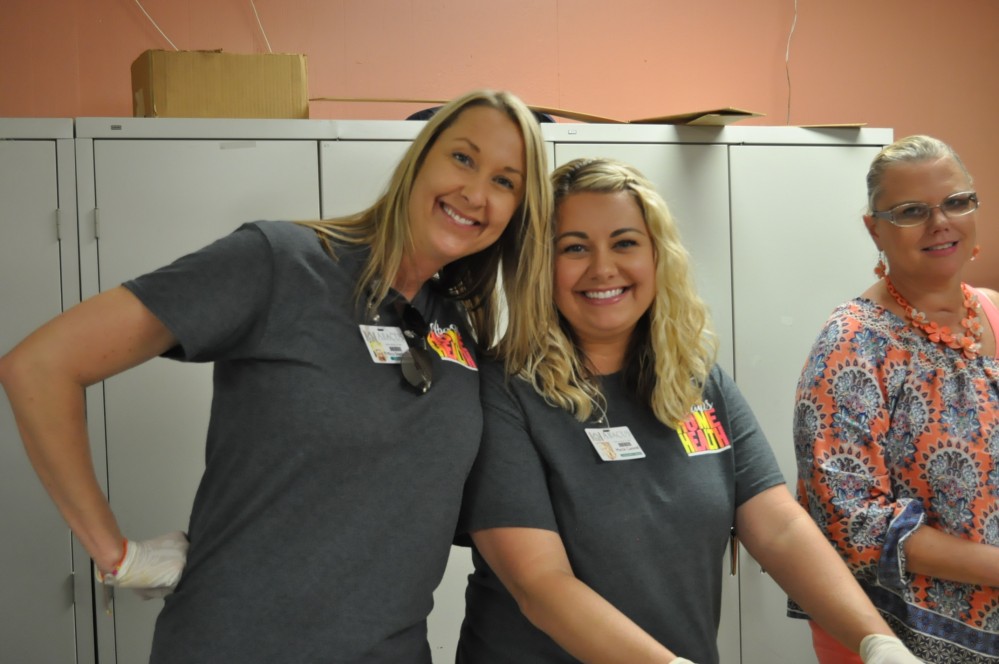 Marci Gammill and Micca Sheedy from Abacus Healthcare were dishing out Banana Nut Ice cream. Marci has been making ice cream her entire life. "My mom has always been good at making ice cream and I just tweaked her recipes. I love Banana Nut with a lot of bananas in it. Banana Nut is my personal favorite and my strongest recipe." Marci said. "We think it's a lot of fun; we get to mingle with the seniors and I think they enjoy it too!"
Micca explained why she enjoyed coming to the Ice Cream Freeze Off. "It's a community event and we like to participate in all events especially senior related events!"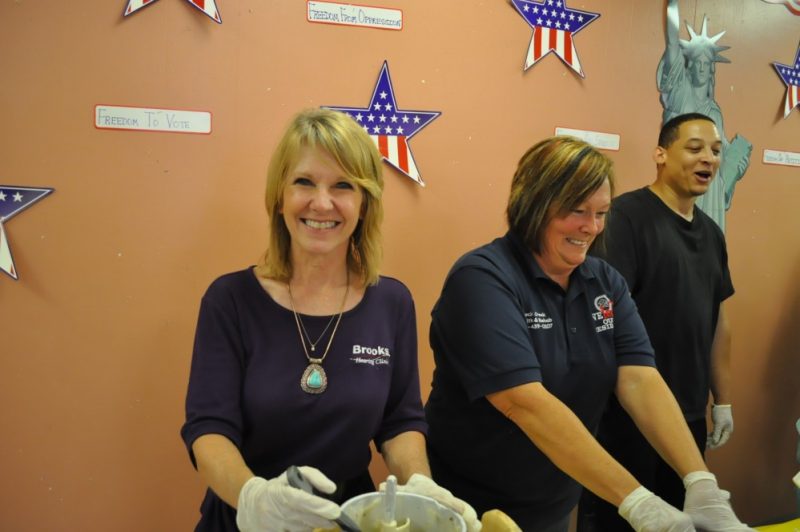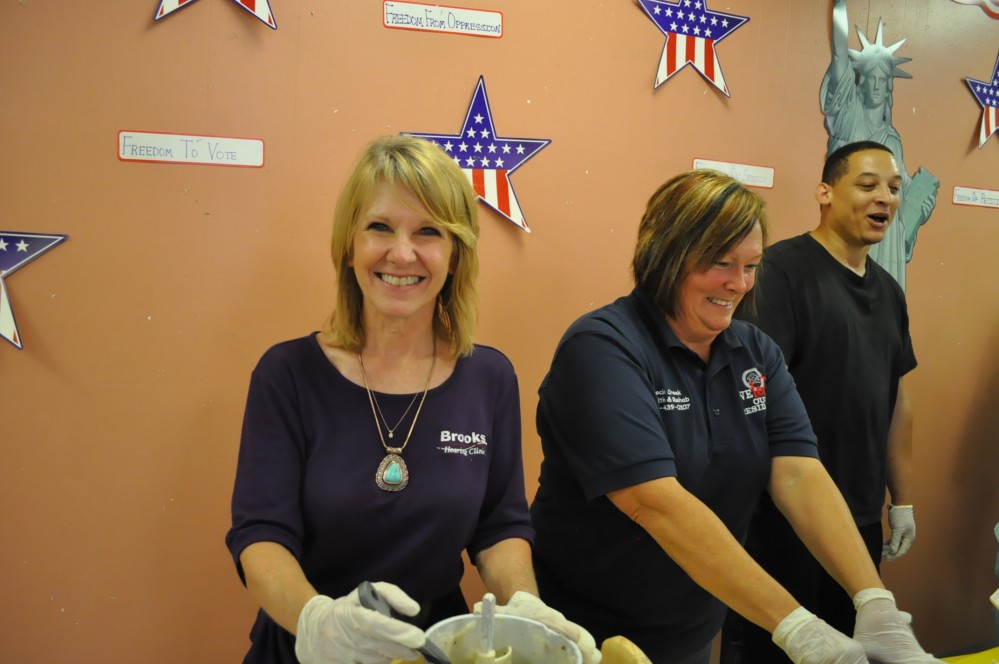 Sally Coston from Brook's Hearing was serving Butterfinger ice cream. "It's my sister's recipe" she explained that she'd been making it for "15 or 20 years, and it is my go-to [recipe. It's also] my family's favorite. We usually make it on vacation."  Sally said it was important for her to be at the event because "I love seeing the senior citizens smile; It's a fun event for them."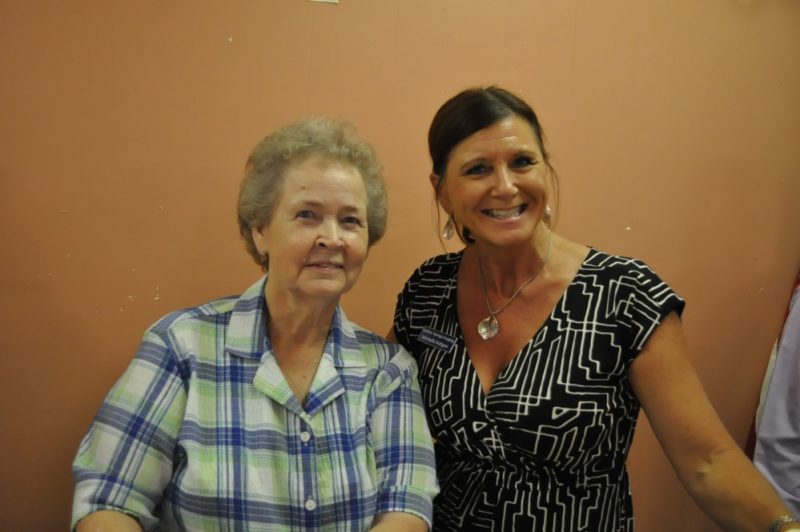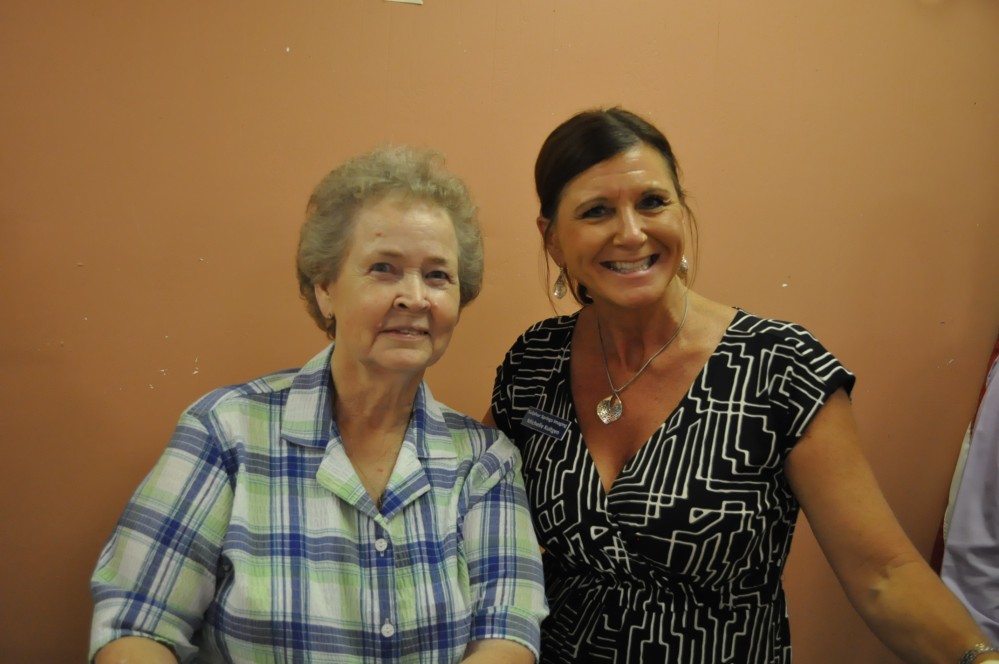 Bobbi Hendricks has been making ice cream for 60 years. "I just like to participate in any of the senior activities." She said she decided to make vanilla because its "overall a good flavor, and most everyone likes vanilla."
Michelle Kultgen from S.S. Imaging made her new recipe of Key Lime and said she enjoys "getting out and seeing some seniors." Michelle has been making ice cream all her life, since she was 3 or 4.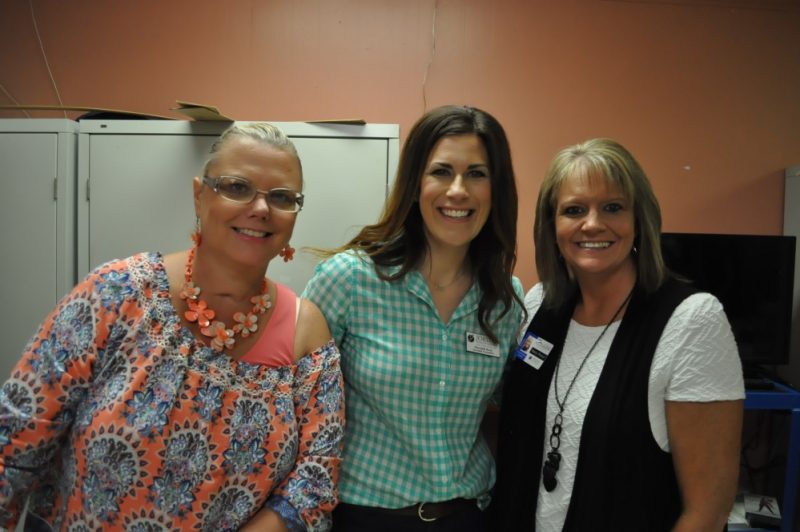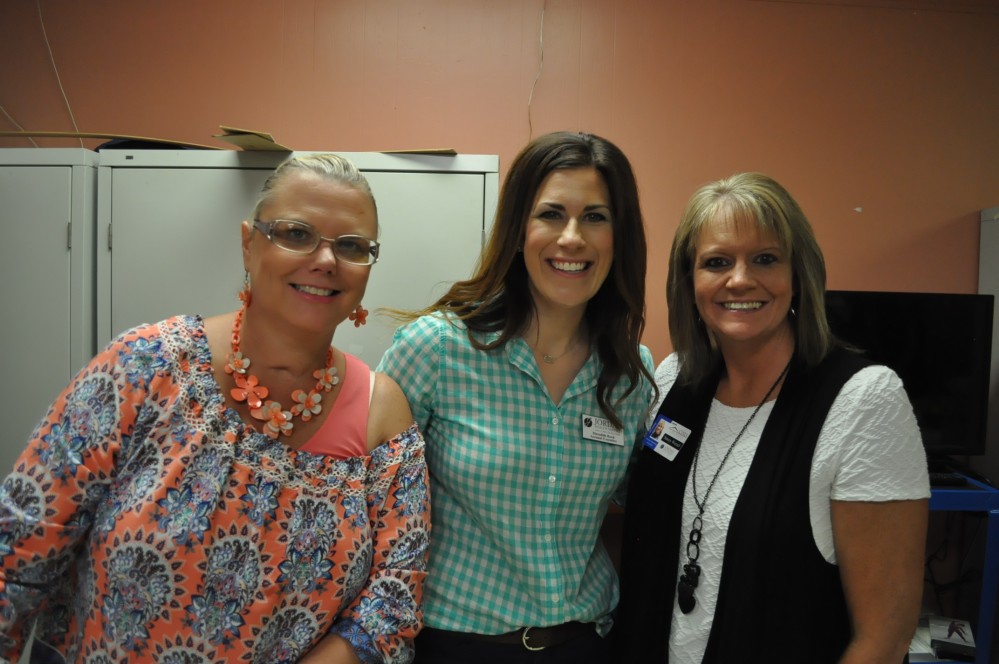 Shelly Scheckel from Hopkins Place said it was her first time making ice cream. "My residents told me I needed to learn how to make ice cream; these are their recipes. I tried to find something different; and rocky road is everyone's favorite!" She said her ice cream was more of a "Bumpy Road" but it was still good!
Meredith Reed from Jordan Home Health and Stacey Wetzel from CIMA Hospice were also serving their Butterfinger ice cream. Stacy has been "making this ice cream recipe for 3 years, as a tribute to Jan Hawkins." Meredith said the event was a great way to "give back to the community" and "Our Ice cream is as good as our care!"
Check out some pictures from the event!