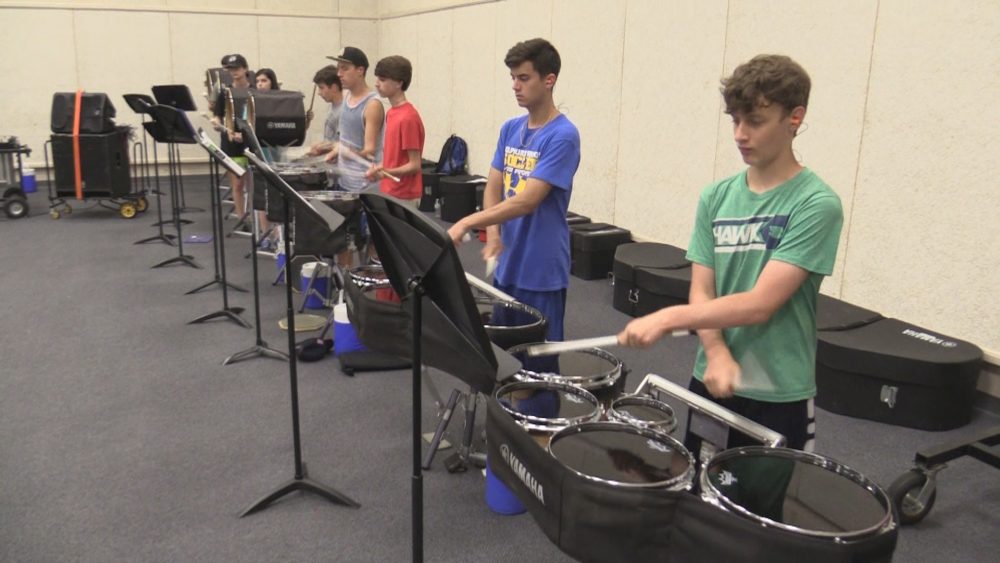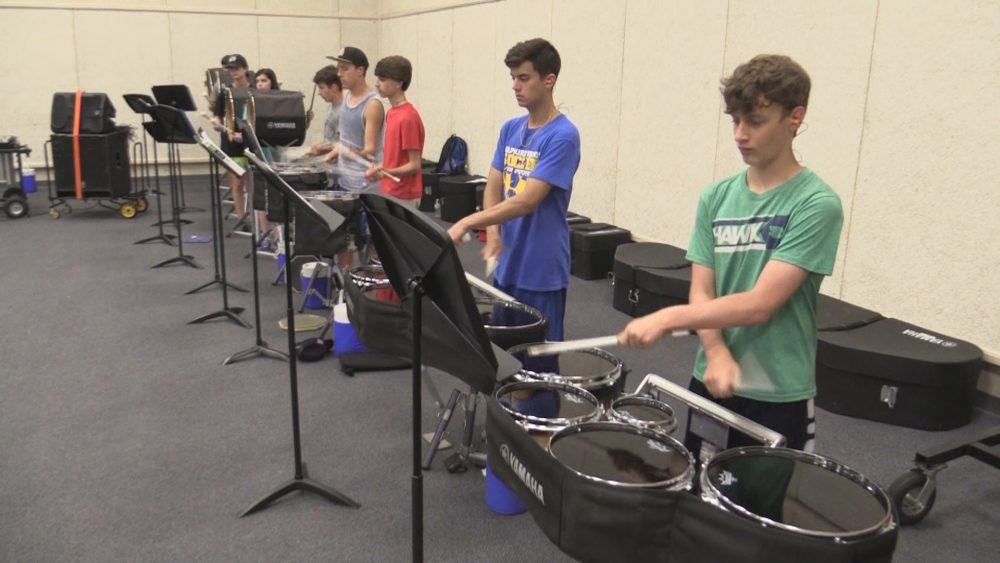 Wildcats Marching Band Director Charles McCauley says percussion is like a spine for the band. He says they keep the rest of the band going. McCauley says they also need additional time to get their timing down. As a result, the Wildcats Marching Band percussion members began a two week camp this past Monday. They have been working 8 a.m. until 4 p.m. daily.
McCauley says the percussion camp is especially important for incoming freshman band members. He says they have to learn to march and play. They also have to deal with carrying their drums. Next week, the color guard will join them. The entire band will convene to begin their summer session on July 31. McCauley says the band is expected to have 120 to 125 members this year. That's down a little from last year mostly due to the loss to graduation of a very large senior class.
McCauley is starting his 20th year at Sulphur Springs. With a new Prim Stadium to march in, McCauley says he is more excited than ever to get the school year going.