There are a few Special Events at the Senior Center in July in addition to our regular monthly events.

1) I Finally found a Magician for the Senior Prom, "Through The Looking Glass", on Saturday, July 22nd. Terry Cunningham with Have Fun-Will Travel will be performing. I still have a few tickets left if you want to attend, Call Soon before they are gone.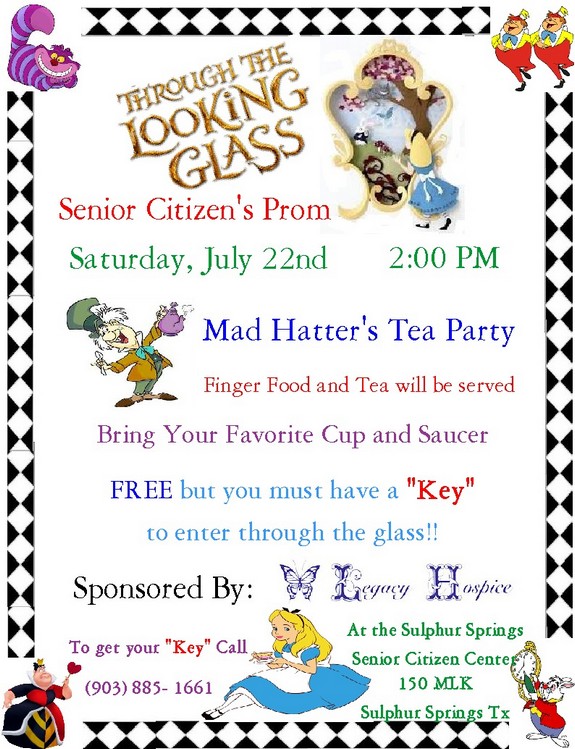 2) Don't forget that "Basics at Brunch" will be on Monday, July 17th at 10:30. Ross and Shoalmire, Elder Care Attorneys will be speaking on  the "Pitfalls of Sharing Your Home with Caregivers and Adult Children" You will be able to ask any question about any subject after they get through speaking. At Home Healthcare and Carriage House Manor will be providing the Brunch.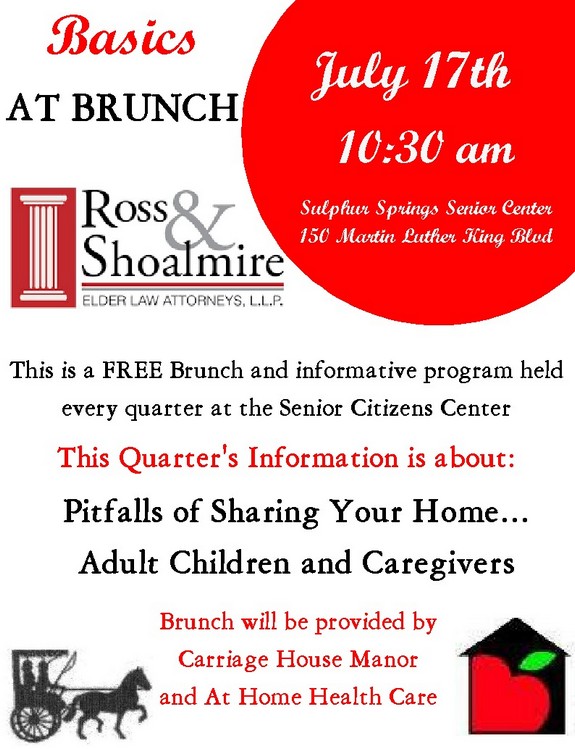 3) Ice Cream Freeze Off.. Thursday, July 13th at 2:00 will be the Ice Cream Freeze Off. Right now I have 17 Ice Cream Freezers coming for the Competition. The Seniors will be the judges. I will give everyone 3 Poker Chips when they come in.. They will sample all of the Ice Cream Flavors then put a Poker Chip into a cup in front of their 3 favorite flavors. Will will count up the poker chips at the end of the contest and award 1st 2nd and 3rd places by the number of poker chips in their cups. It is not too late to enter a freezer of Ice Cream. Just call me and let me know what kind you will be bringing.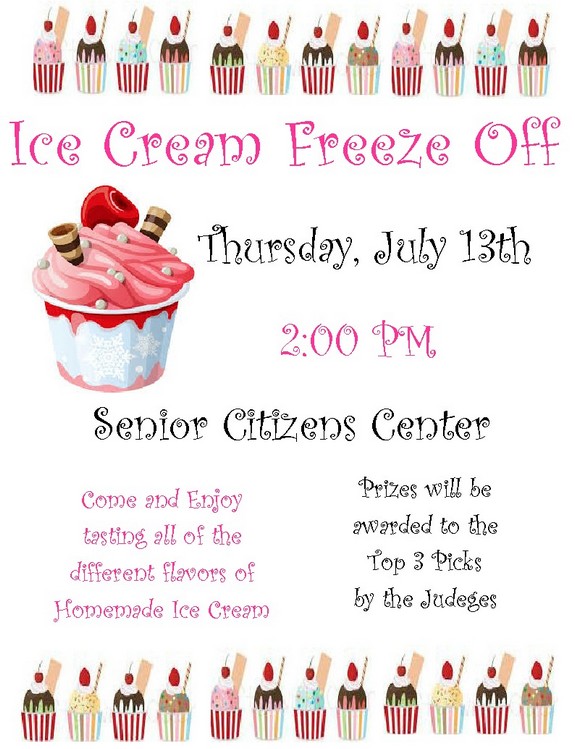 4) BUNCO will be on Thursday, July 27th at 1:00.. We always have a GREAT TIME.
If you don't know how to play it is easy and we will teach you. Cost is $ 5.00 which is prize money and dish of some kind. (Chips, Sandwiches, Fruit, Brownies, Cookies, popcorn, etc… )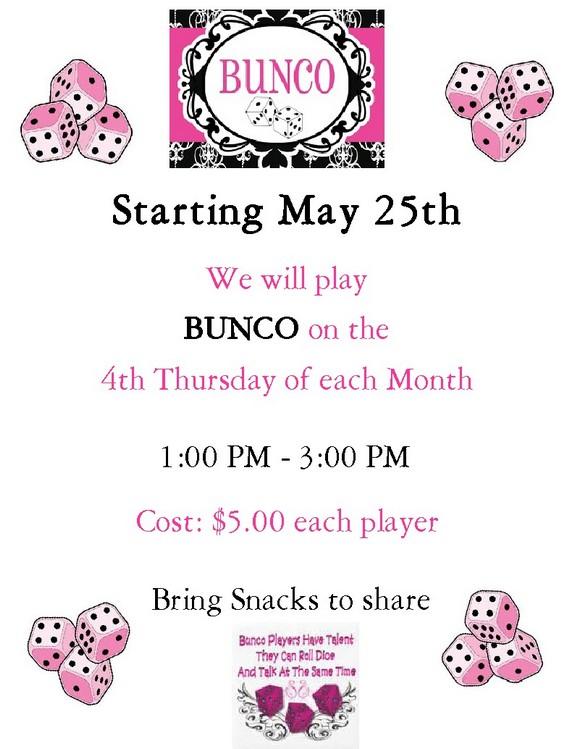 For more information about any of these events contact:
Karon Weatherman
Program and Marketing Director
Senior Citizen's Center
150 Martin Luther King Blvd
Sulphur Springs, Texas 75482
(903) 885-1661