Amounting to a benefit festival, The Mane Event was initially planned as a kick-off event to the 2-day Dressage event in the Civic Center, but turned out to be a fun stand-alone event on the evening of Friday July 21. It was a bit of an afterthought, organized by Shadow Ranch co-founders Pam Richardson and Marion Cox, along with Kris Cobb, a volunteer at Shadow Ranch. The women realized they could expand the 2-day horse event to include a Friday night event and went for it, inviting food and drink vendors, a petting zoo, a mobile fashion boutique and other independently-owned businesses. Live music began later in the evening. There was also a silent auction going on inside the arena as a pre-event for the Dressage weekend.
Vendors were mainly from Sulphur Springs, including Velasco Family Tacos, Life Gave Us Lemons, D and T T-Shirt Designs and lake and Megan Giles' BBQ Smokestack.  The Petting Zoo from Grand Saline and The Girlz Cave from Mt. Vernon were other vendors.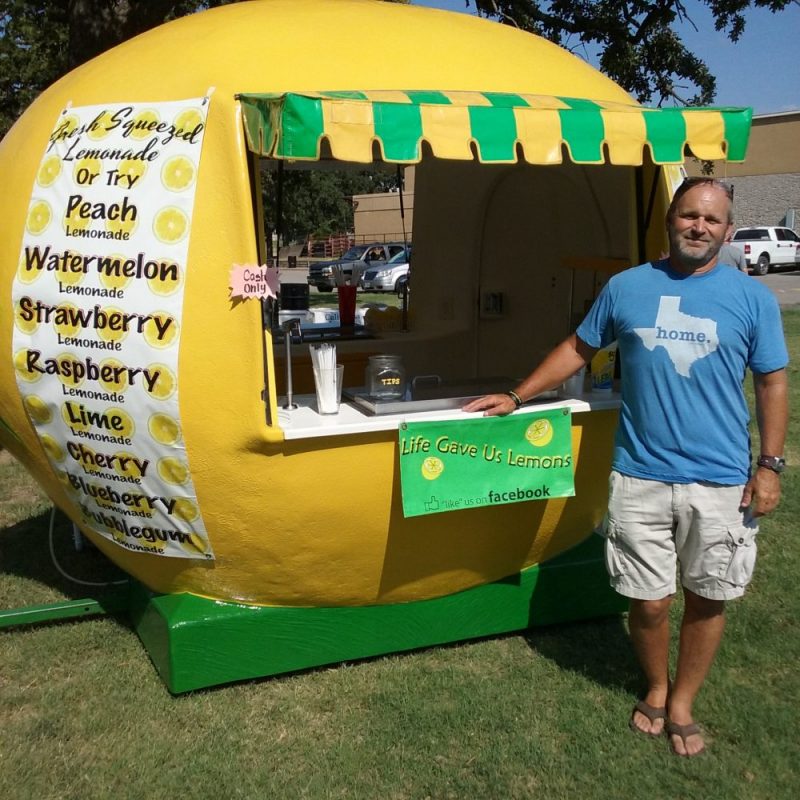 Barry with Life Gave Us Lemons freshly squeezed lemonade vends all over Texas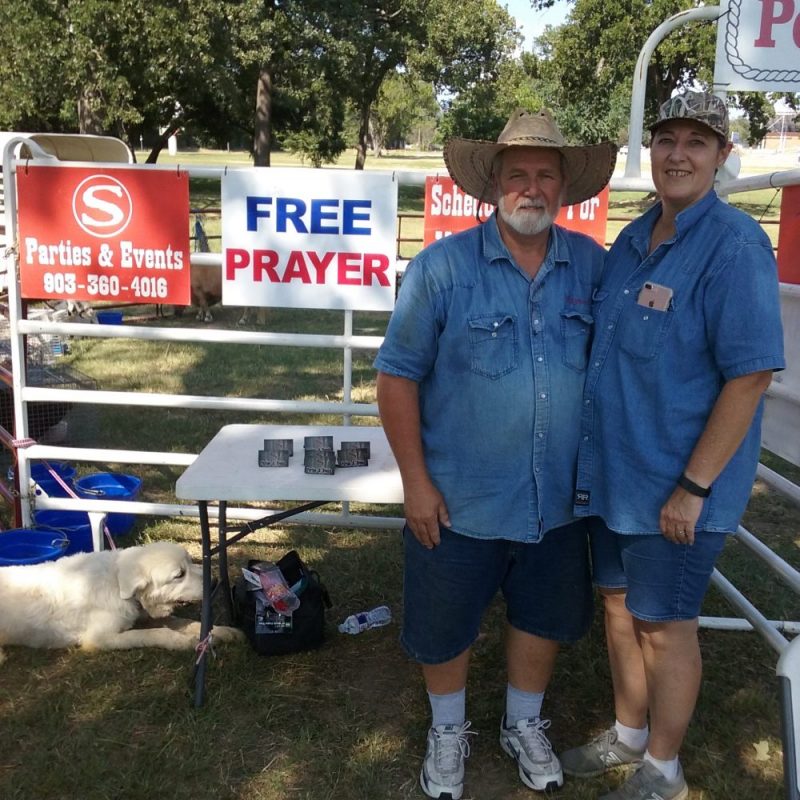 Kenneth and Melanie Shelton's Circle S Petting Zoo of Grand Saline does birthday parties, festivals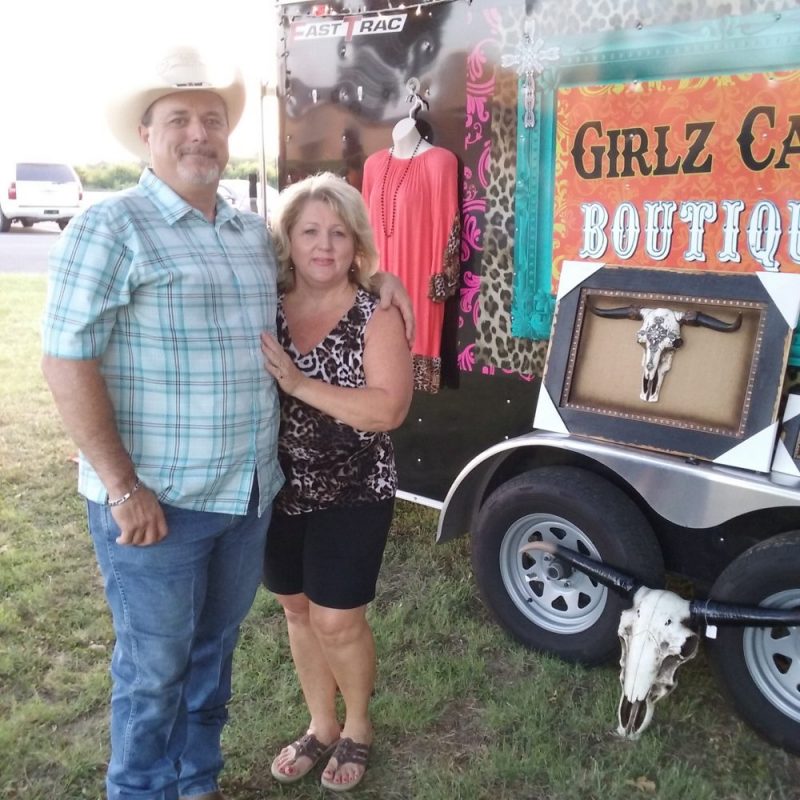 Rebecca Cowling and her husband of Girlz Cave Boutique of Mt. Vernon. She deals in fashion and jewelry, and he makes leather crafts, western art and home decor for the boutique.
Lori Krell, a Dressage Club member, reported that almost 100 rides will be shown during the clinics and demonstrations over the weekend, and you may see all kinds of breeds from Arabians to Quarter Horses to Haflingers in the show. "It's not all top hats and tails" she said, meaning that dressage is a riding discipline which can be very practical for everyday pleasure riders. This event will demonstrate Western and Classic Dressage with mounted riders, as well as Driving Dressage using horse-drawn carts. Dressage attracts all ages, with lead-line clinics for the youngest riders and some riders competing into their 70's. Dressage competitions involve scoring for both the horse's skill in his assignment and the rider's influence on his mount. Northeast Texas Dressage Club members live in the Sulphur Springs, Campbell and Commerce areas. The show is Saturday and Sunday July 22 and 23 in the Hopkins County Regional Civic Center. Spectators are admitted free.
The Silent Auction was also a pre-event to the Dressage Club's weekend show. A good deal of Western art as well as horse tack was offered by vendors.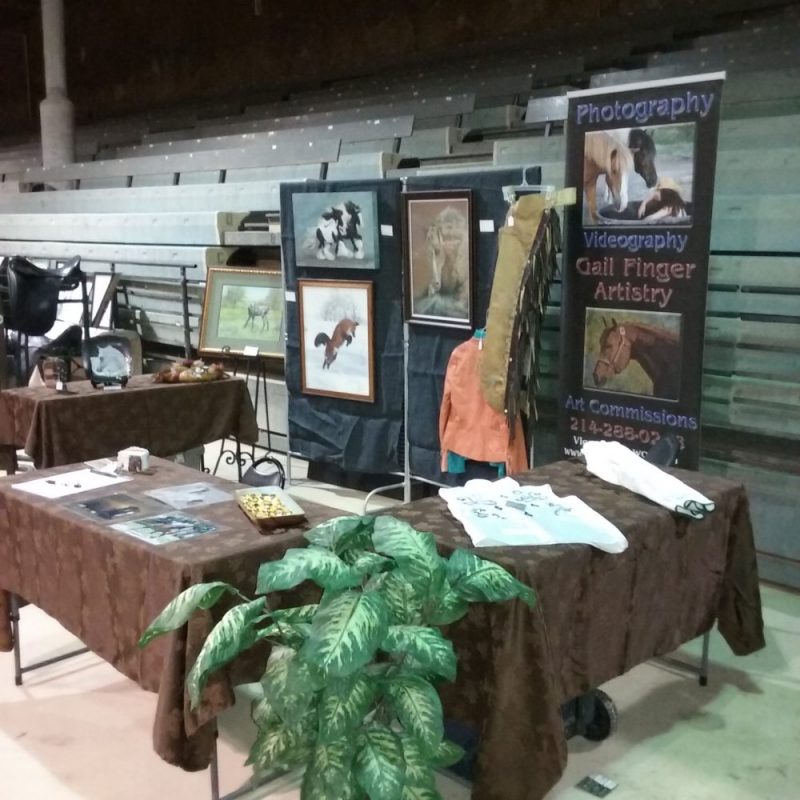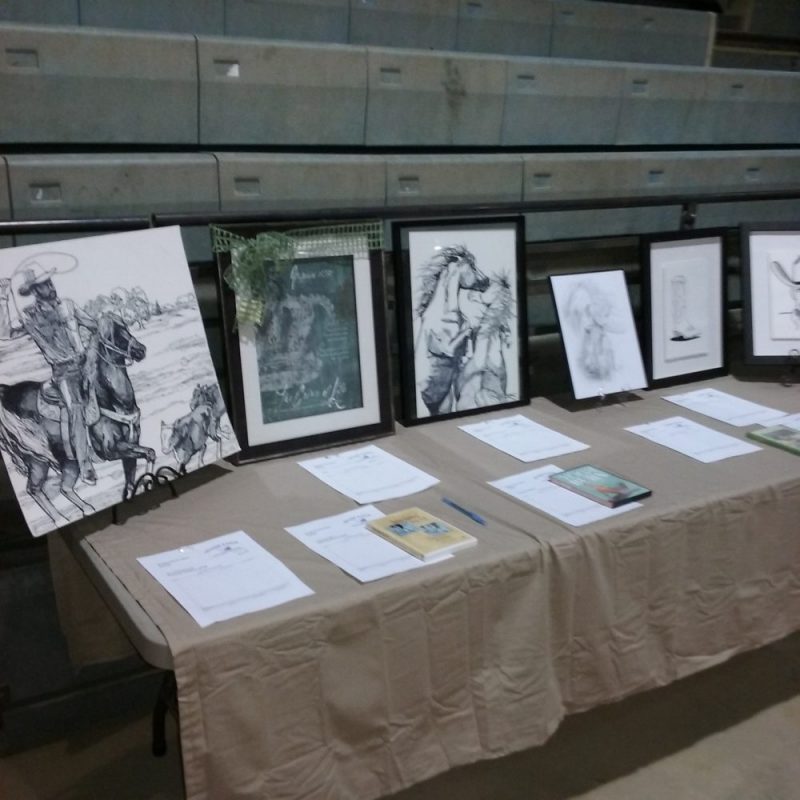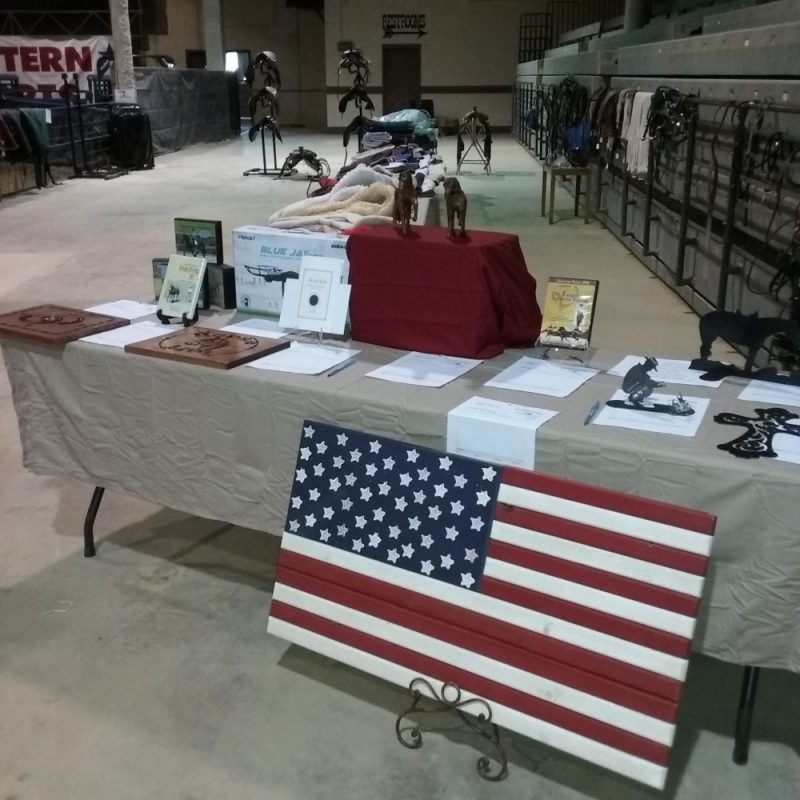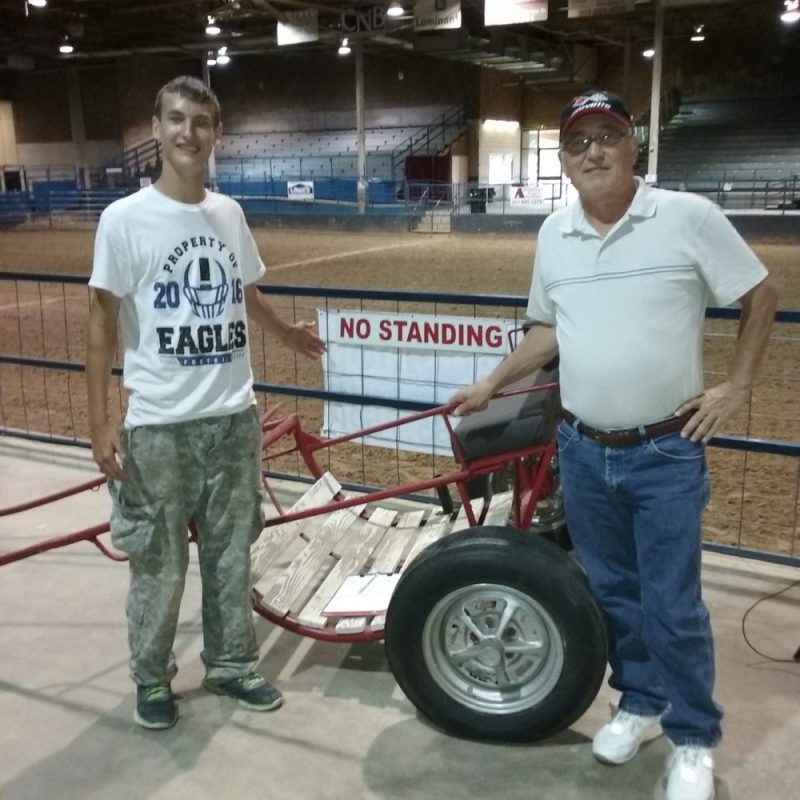 Dylan Cooper of Como is a rider and George Krell is a volunteer at the show.