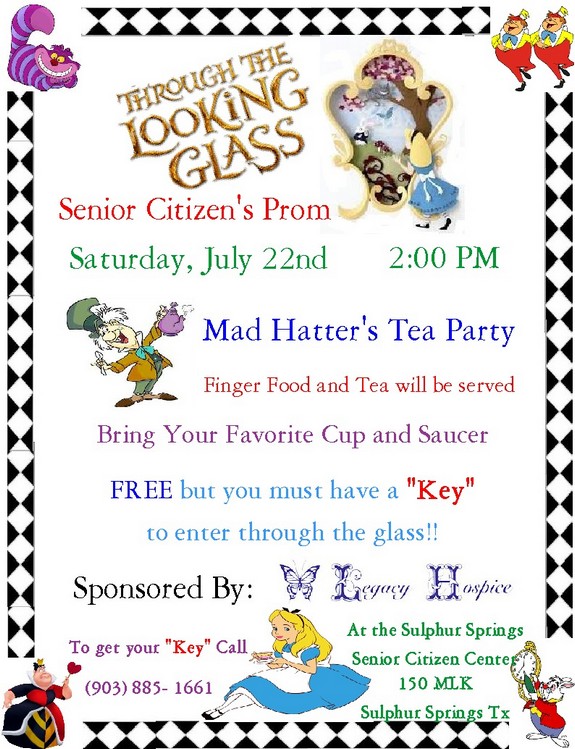 1) I have 20 tickets left for the "Mad Hatter's Tea Party"  "Through the Looking Glass" on
Saturday, July 22nd at 2:00

.   The tickets are FREE but you must have one to get in.  
Please let me know if you want to attend.   I have a Magician coming for the entertainment. 
See attached Flyer for more information.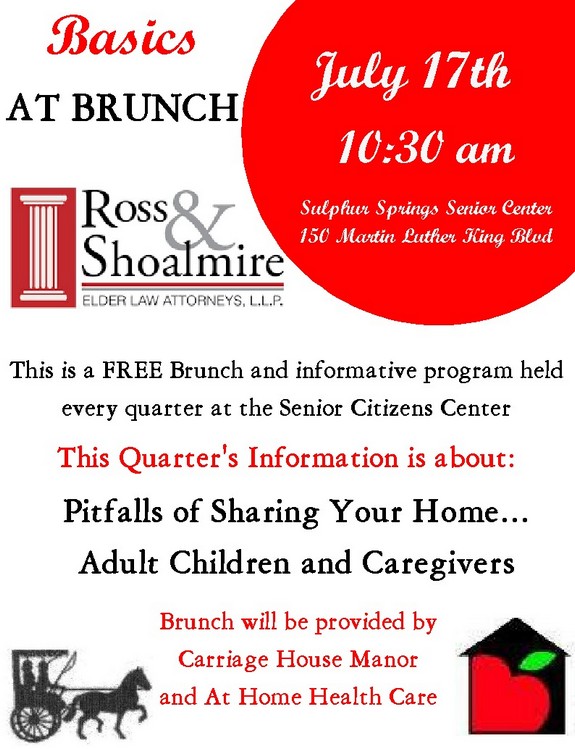 2)  

Monday, July 17th at 10:30

 for "Basics at Brunch"  Elder Care Attorneys from Ross and Shoalmire 
will be 
here to speak.   There will be a FREE Brunch provided by At Home Healthcare and Carriage
House Manor.   Please see attached flyer for more information.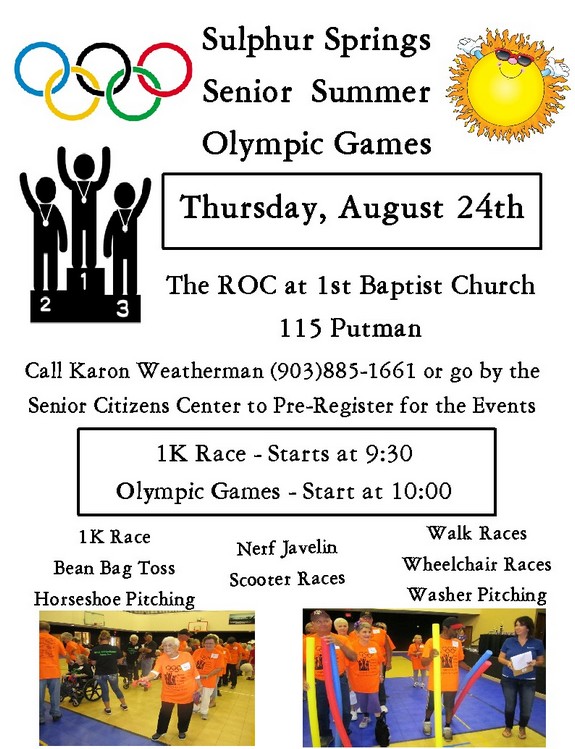 3)  The Senior Summer Olympics will be here before we know it.  I have attached a flyer and the
Registration form  Please fill it out and bring it in to me as soon as possible.    I need to make sure
I order enough FREE T-shirts for everyone.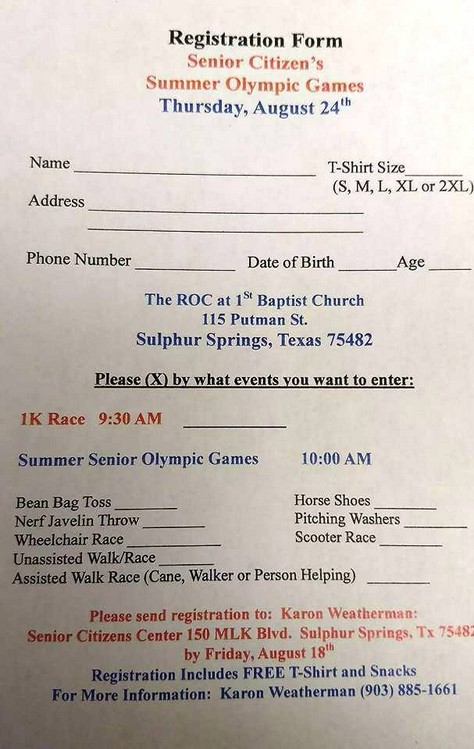 4)  I have also attached the August Calendar.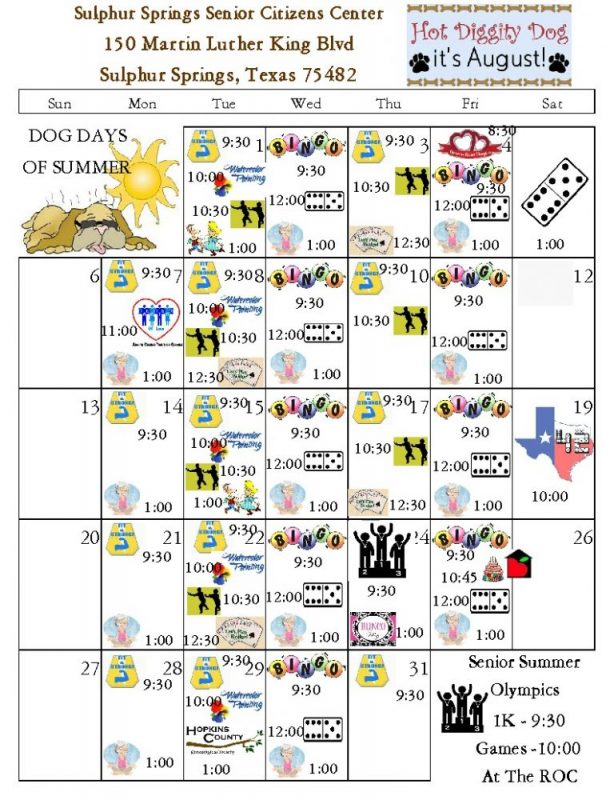 Program and Marketing Director
150 Martin Luther King Blvd
Sulphur Springs, Texas 75482