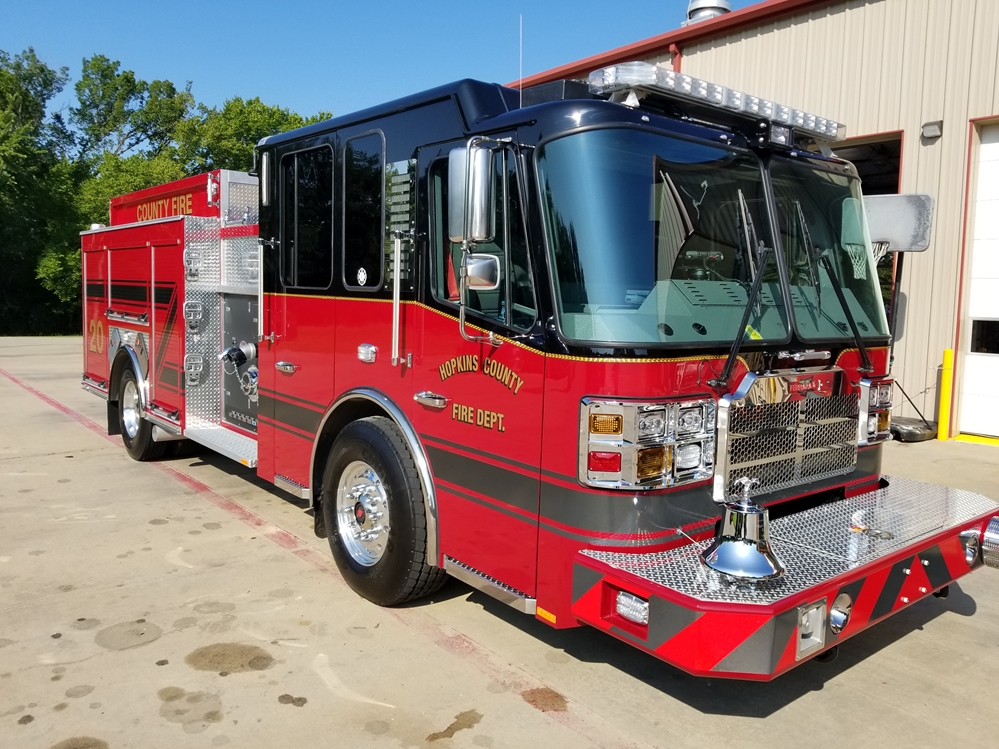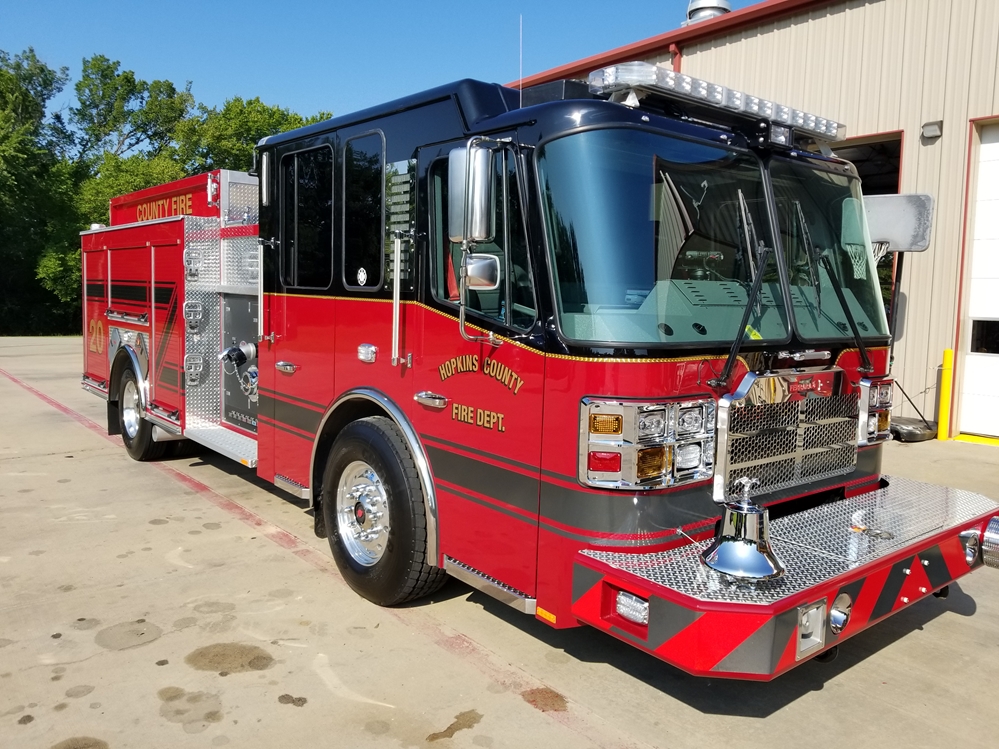 Hopkins County Fire Chief Andy Endsley invites the public as the department welcomes their first new custom fire engine with a "Push-In" ceremony. The event is Friday, July 21, 2017 at noon at Hopkins County Fire Station 20. The new fire truck is a 2017, Ferrara Built engine built specifically for Hopkins County Fire Department.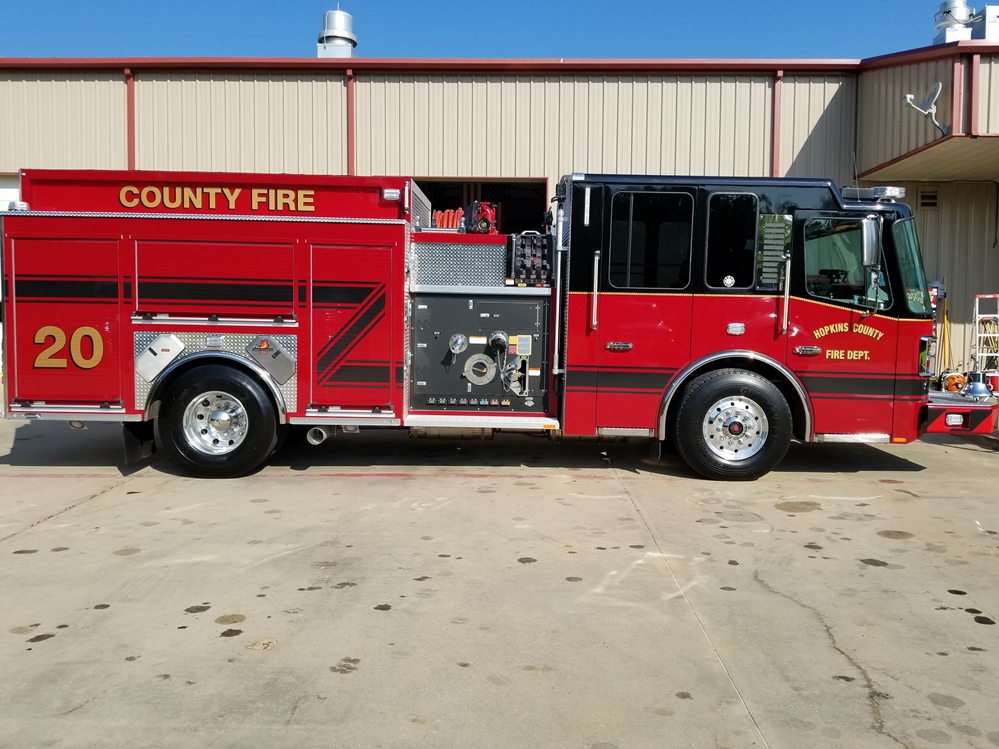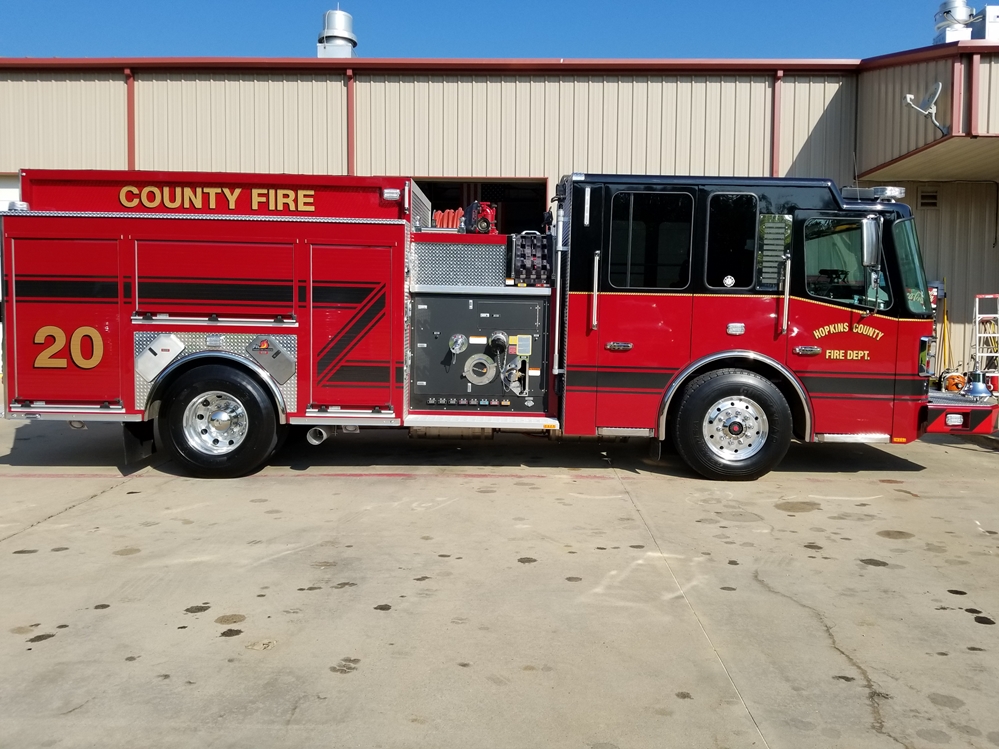 In December, 2016, Hopkins County Commissioners commissioned the Louisiana based company to build the truck before new price hikes were implemented. The truck has a 1,000 gallon on board water capacity and a 20 gallon foam capacity with a 1250 pump. A truck of this size will allow normal firefighting operations for 7-10 minutes allowing time for tanker trucks and other fire departments as needed to arrive to assist in a continued fighting of the fire, according to Chief Endsley. He said this will allow for a more effective attack.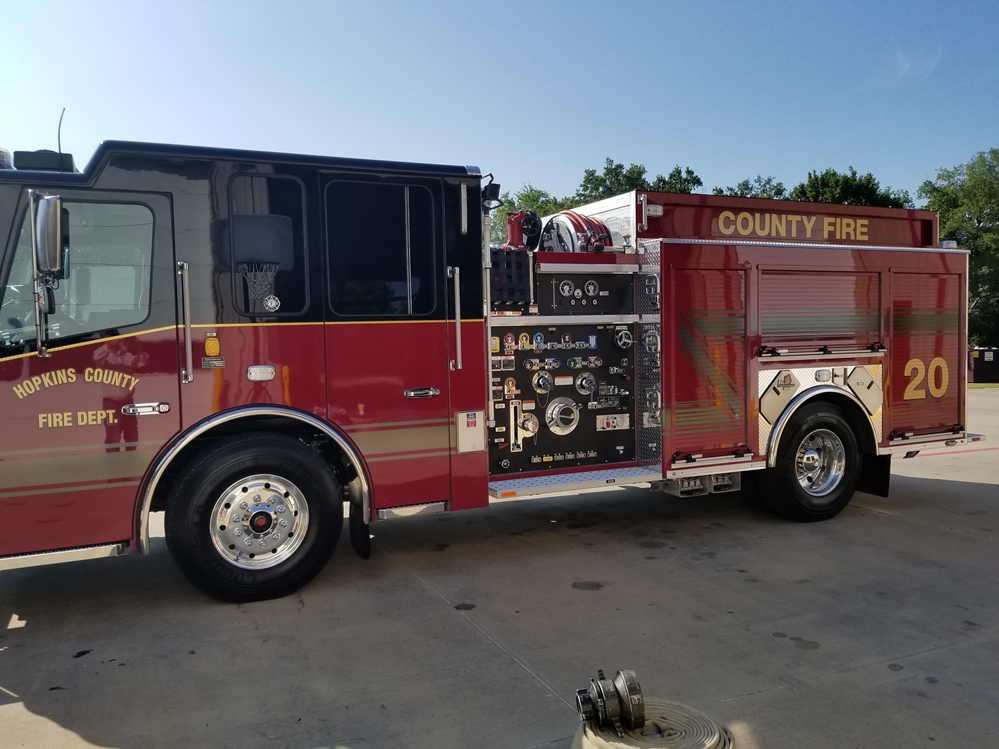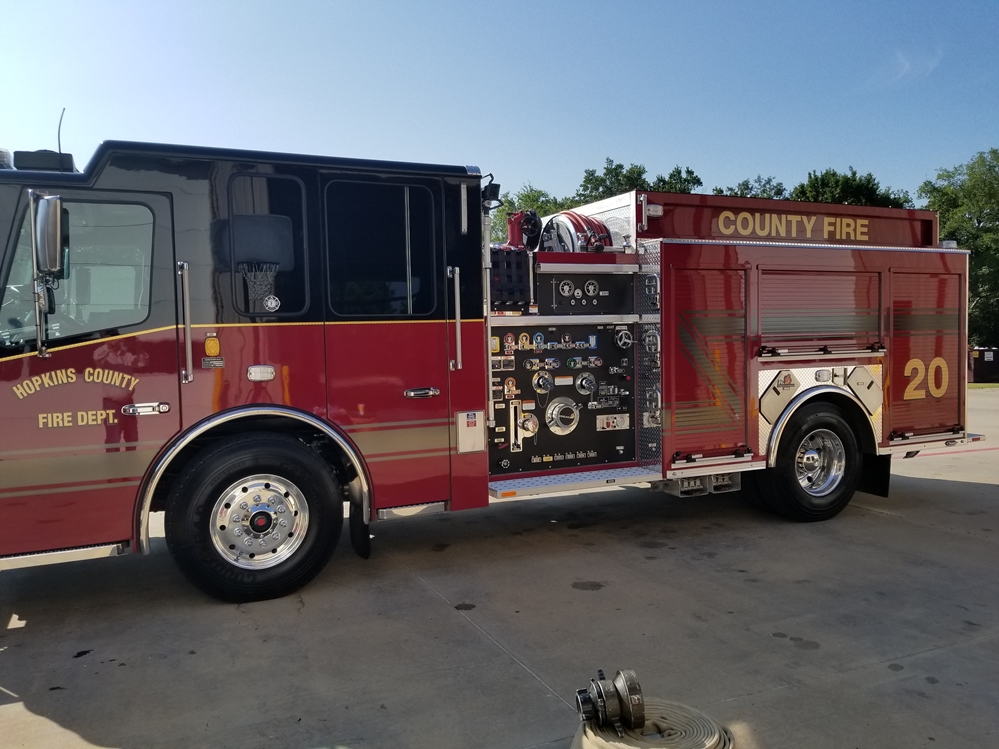 The new fire engine will also assist in lowering ISO ratings. The ISO rating for the county affects home insurance costs. Endsley said that no matter the company, they look to the ISO rating when setting prices for insurance. On August 8th the state board that establishes the ISO will do an inspection that expects to have an immediate effect on ratings. The inspection will also allow the county department and the 12 volunteer departments to work together in lowering the rating even further in the future.
Light refreshments will be served the public at the Friday event.