By Savannah Owens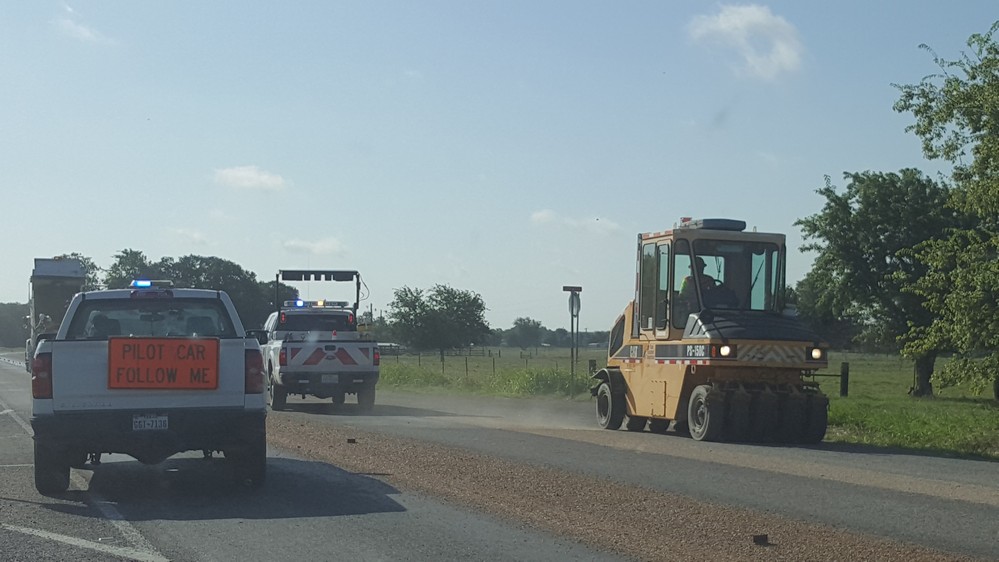 The Texas Department of Transportation (TxDot) has been out working on the roads on Highway 11 west. Construction crews just finished strip filling-which is a temporary asphalt service that places tar and gravel over the older parts of the road. "That stretch is due for rehabilitation. [TxDot is] trying to do something besides filling the pot holes." TxDot Public Information Specialist for Paris Texas, Tim McAlavy said.
The unusual July rain has also affected the road construction on Highway 11. "Bad weather always delays progress. Asphalt is temperature dependent." Which means if the roads are to continue on schedule and be completed by November 2017 then there needs to be good warm weather, to dry the asphalt and keep progress moving. "It is simpler to rebuild existing roads [than build a] new highway, which is an extensive process lasting 4-5 years long, depending on the road and what its designed to do." McAlavy said.
TxDot is in charge of 80 thousand miles of roads, and repair work is completed by contractors. Problem areas that go beyond regular maintenance are bid on by contractors, TxDot simply oversees the construction work.
"Contractor AK Gillis Inc., Sulphur Springs, Texas, was awarded the contract for this project valued at more than $5.5 million. The contractor has 231 working days, weather permitting, to complete this project. This work will take place along State Highway 11 from .08 miles southeast of Hopkins-Hunt County line to 3.03 miles west of FM 2653 South. The contractor will regrade the road bed, install drainage structures, apply treated and non-treated flexible road base, repave the road surface and install pavement markings in order to widen and upgrade the roadway."
The Highway 11 projects are "Summer work." Which means it is expected to last all summer. When driving through work zones "pay attention [to signs and be extra cautious in construction areas], if delays are unmanageable find other routes." Tim McAlavy compared road repairs to "a pair of shoes" saying when you wear a single pair of shoes over and over they will eventually wear out. Similarly when a road gets a lot of traffic it wears down and "needs to be fixed. [TxDot] asks for people's patience as the roads are getting more traffic than they were initially built for."
"As with all of our construction and maintenance work on the roadways of the nine-county Paris District, we ask that motorists remain alert when traveling near our projects. Please don't drive distracted and obey all traffic controls, signals, flaggers, etc. that may be present directing traffic. Please slow down and respect our work zones and the people working in them, they are all someone's family and would like to go home safely at the end of every working day. If necessary, please use an alternate route and be patient while the work is underway."