By Savannah Owens

The Sulphur Springs Hi King Klub (HKK) hosted an event for the Sulphur Springs Animal Shelter. The Dog Wash and Adoption Event was held on Saturday, July 29th from 10:00 – 3:00 pm.  Additional Partners in this event included: No Tails Left Behind and Lori Stewart from Sulphur Springs  PetSense, who was out to trim the dogs' nails.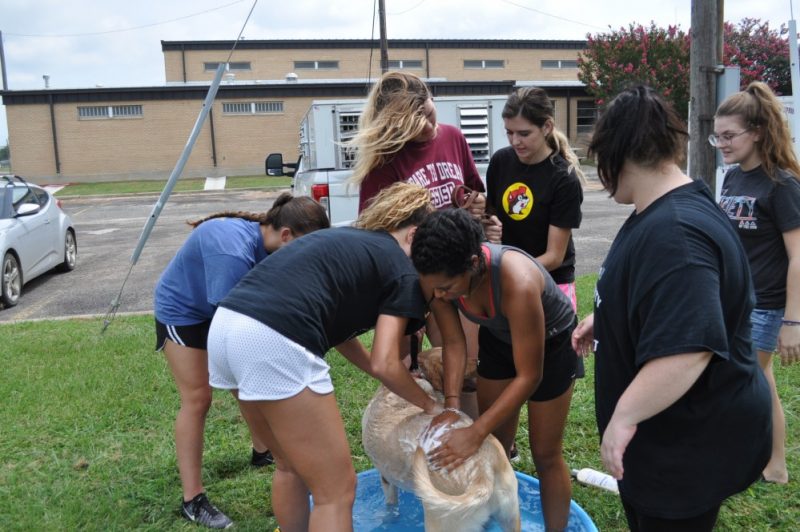 "We like animals and there are quite a bit of people who don't know the shelter is out here." Aubrey Faulks Vice President for the HKK said. The HKK wanted to bring attention to the animal shelter, through a charitable and fun event. Grooming is done for free, but donations for the shelter are requested. The girls hope that the event will not only raise money for the shelter but also allow animals to find new forever homes. The event will be a success "As long as the animals are happy; you can't put a price on happiness." The HKK was also handing out tennis balls to the freshly washed pets. The now clean dogs' day went from good to great as they chewed on their new toys.
There are still many dogs and cats that need loving homes and if you are interested in adopting a pet – come out to the shelter.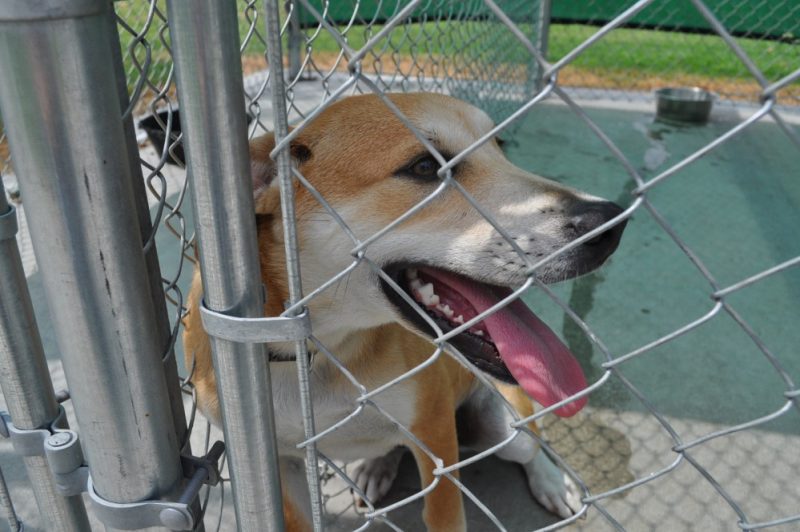 Mula, is an adorable dog, that looks like she could be a mix between a Finnish Spitz and a German Shepherd. She is sweet and seems to love people. She has a big heart and a cheerful personality.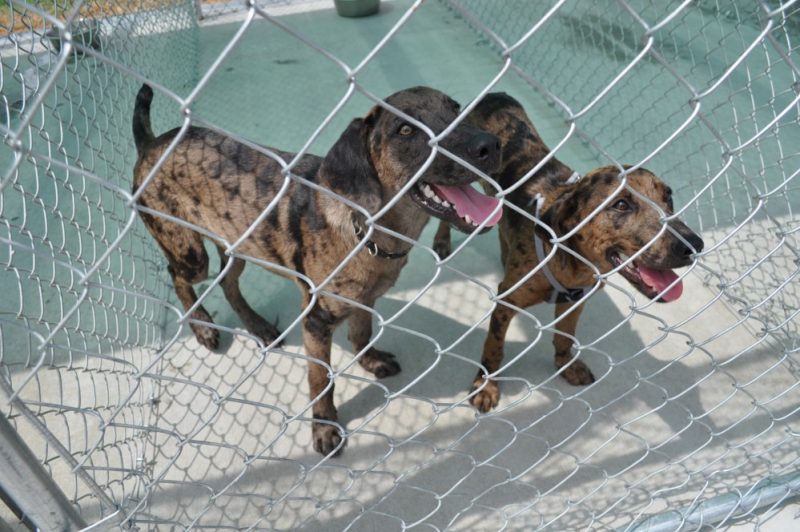 Zeke and Pumpkin are a brother and sister duo.  Originally bred for tracking wild hogs and cattle, Catahoula dogs are great, protective family dogs. These Catahoula puppies are energetic and need lots of exercise, but fairly easy to train.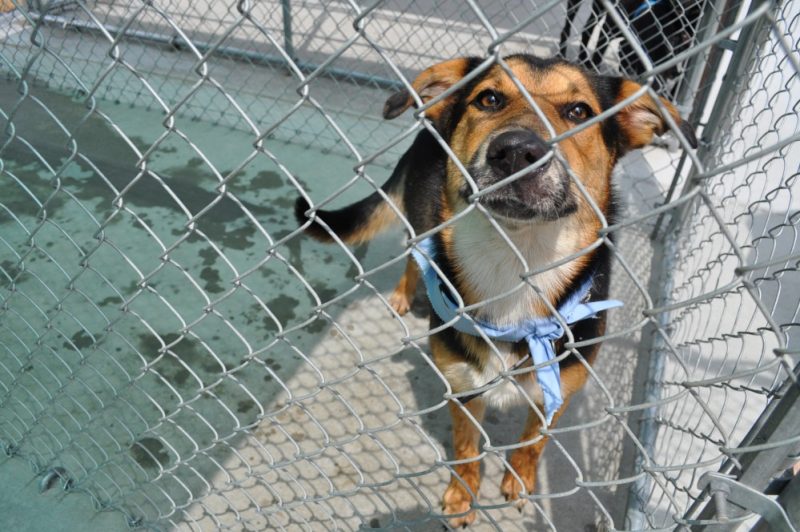 This German Shepherd doesn't have a name yet. He is intelligent with a heart of gold, and eager to meet his new family. He just needs someone to reciprocate all of this love.  Adopt him today to name him and take him home!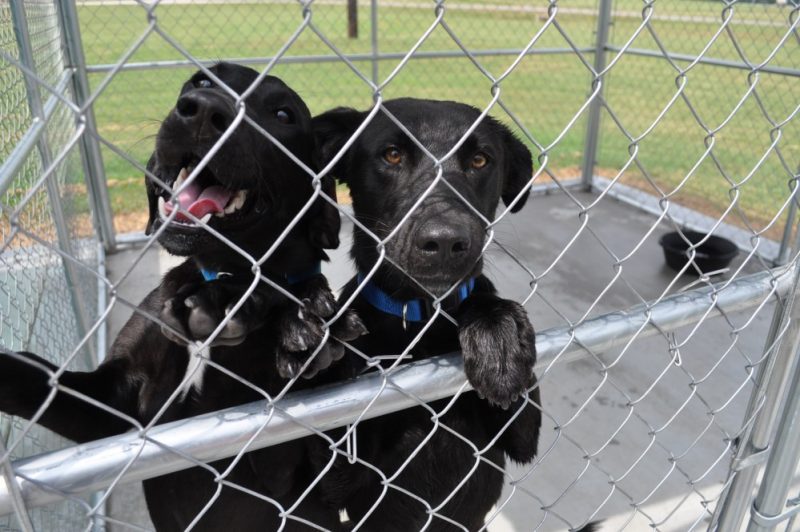 Vincent and VanGo are two playful brothers. These black labs love chewing on tennis balls and love to be petted even more! They are eagerly waiting for a family with kids to be able to go on adventures in the backyard with!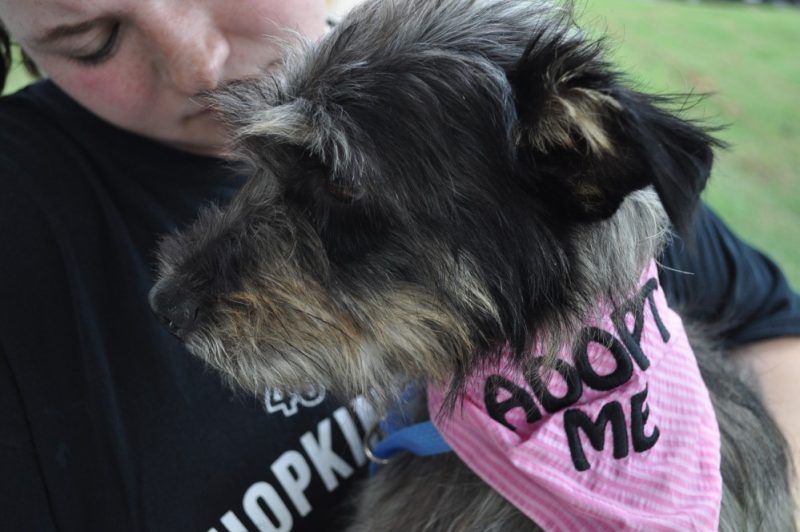 Winnie is a terrier mix. She is extremely mild-mannered and easy going. Her favorite pastime is cuddling, and she is good with other dogs.
All of the dogs are available for $100.00,  which includes their spay or neuter,  all shots, and  a microchip. The new family will also have the opportunity to have a free month of pet insurance. Adoption fees for cats are $85.00 and the cats come with the same services as the dogs.  Additionally if you adopt from the city shelter you get $3 off your first groom at Sulphur Springs PetSense.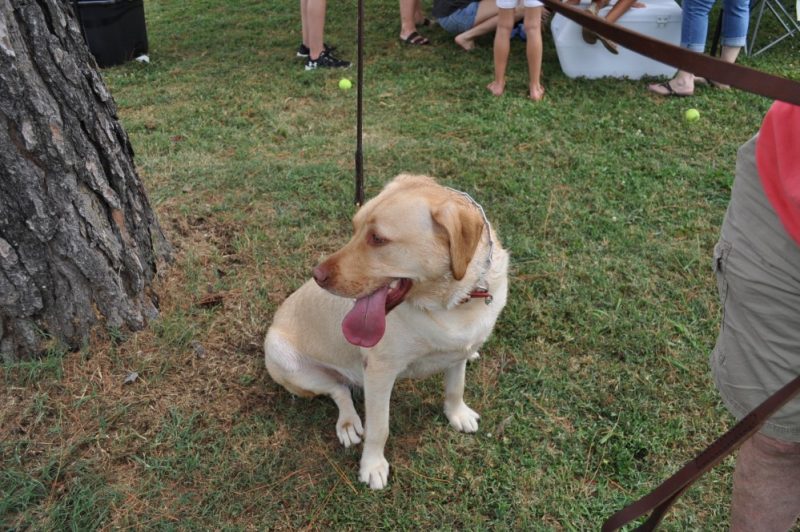 Dennis Maxfield brought his dog Max to be groomed by the HKK. Maxfield said "[Max] needed it, and the grandchildren were here and we thought they'd enjoy it. So we made it kind of an ordeal…Our girls were in the HKK too."
The HKK has 24 members, and is open to Junior and Senior girls at Sulphur Springs High School. It's "an organization at the High School and we do community service, fundraisers, and bake sales." Faulks said. Each fundraiser goes to raising money and supporting different charities around Hopkins County. Faulks smiled as she petted Winnie, one of the shelter dogs. "It's a sisterhood everyone should be a part of."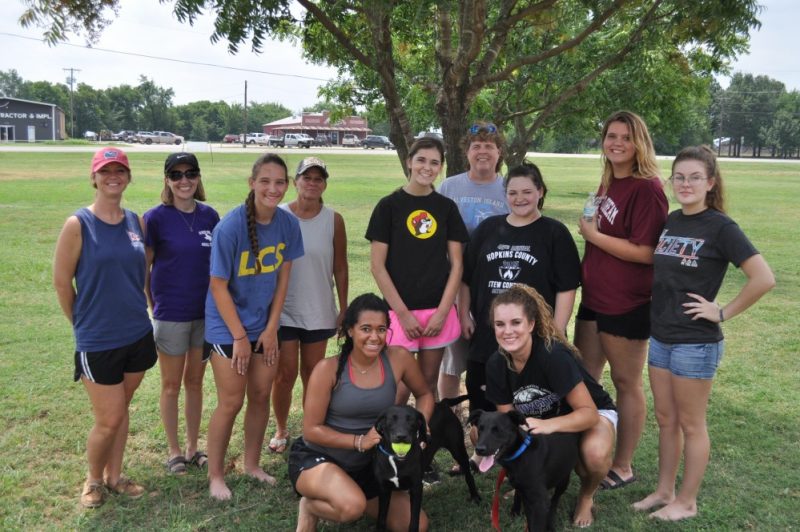 Members in attendance included:
Kaylee Jefferson's favorite part included "playing with the dogs." Especially VanGo, whom she said she wanted to adopt if she didn't already have dogs.
Macee Hollins liked playing with Vincent, and agreed that "it's nice to be around new dogs." Hollins explained that she has 3 dogs at home, but that didn't stop her from playing fetch with      Vincent!
Makenna Kager was laughing as she finished bathing a dog, and said "I like getting to interact with all the animals."
Sierra Hillis was helping Makenna at the grooming station and agreed. "I like getting to interact with the animals too! It's fun to interact with them."
Cassidy Davis was having a blast and said "I love dogs, they're so playful, and dogs are [easily] my favorite animals! [It feels amazing] to see them find a good home."
Kynlie Burnett
Aubrey Faulks-VP of HKK
Check out some photos from this awesome event!