By Savannah Owens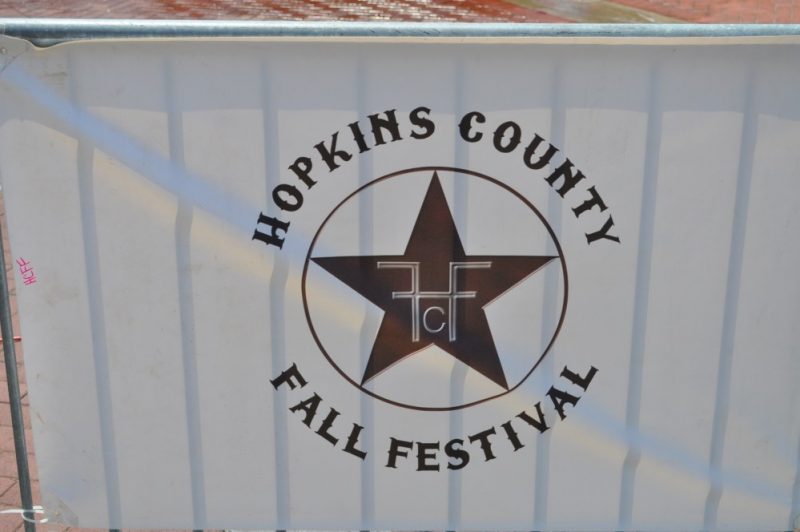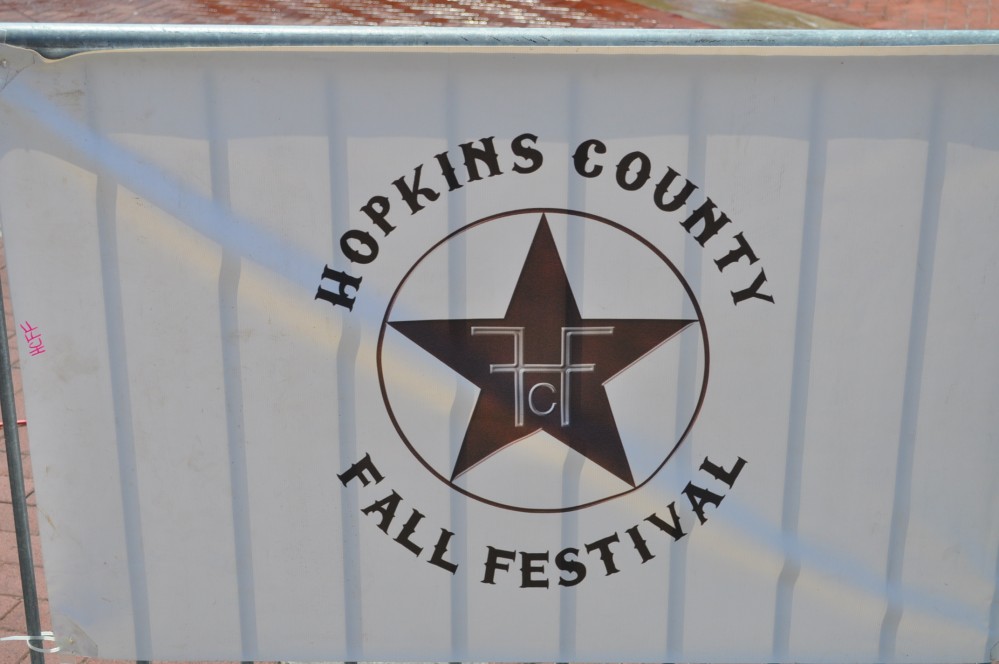 Tracy Dennis President of the Fall Festival talked to KSST about their Summer event. "Even though the Fall Festival is not until October-We wanted to do something for the kids since it's so hot."
The Water Bash had two water slides, a sprinkler, snow-cones and refreshments, as well as vendors set up from the morning markets. Dennis explained "I had my cover-girls help out…and the Beta Club is [also] helping out…It's great We've got a lot of kids [out enjoying the water activities]."
The water bash had 200+ people in attendance, standing in line for water slides or purchasing snow-cones- everyone was trying to stay cool as they enjoyed the summer fun. Kids 12 and under get in free; kids 13 and up pay $5.  Proceeds from ticket sales and water sales will go towards the Fall Festival and "maybe [provide] school supplies" for organizations. The event was scheduled from 1:00 pm to 6:00 pm.
"I just want the kids to have fun." Dennis said.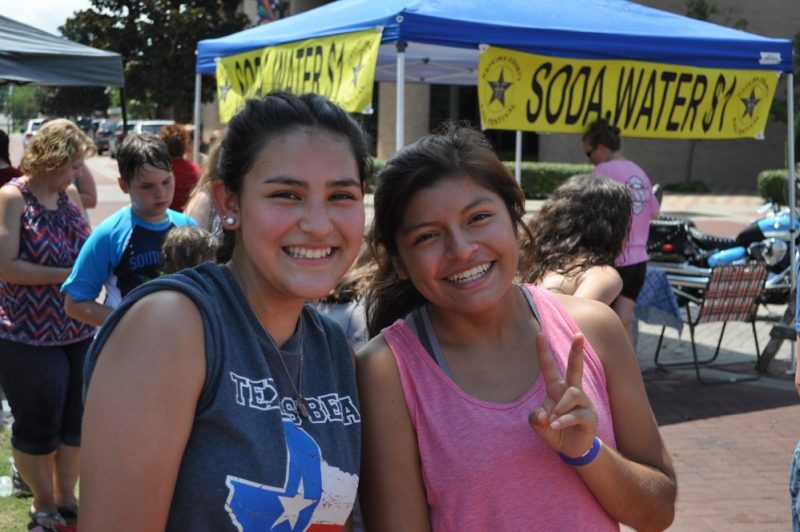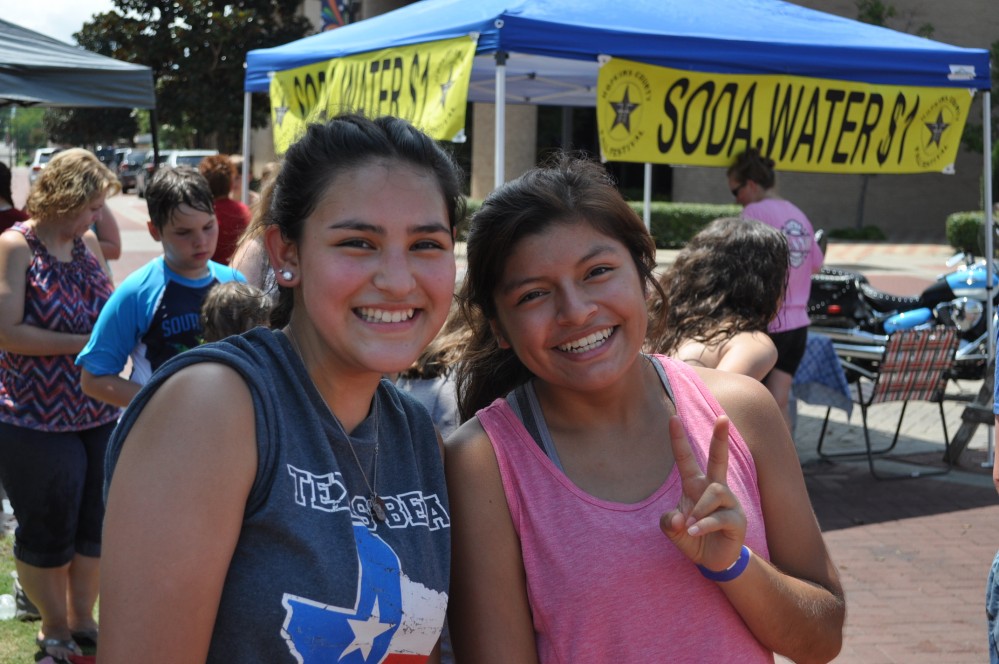 Beta club members: Jessica Garcia and Monse Lozano were helping run one of the water slides. Beta club is "basically for people who do well in school, and when you do [well academically]  you get treated for your hard work." Jessica explained. The two friends were having a lot of fun, Jessica said her favorite thing about the event was the "Snow cones!" She got a pink-lemonade snow cone, that tasted delicious.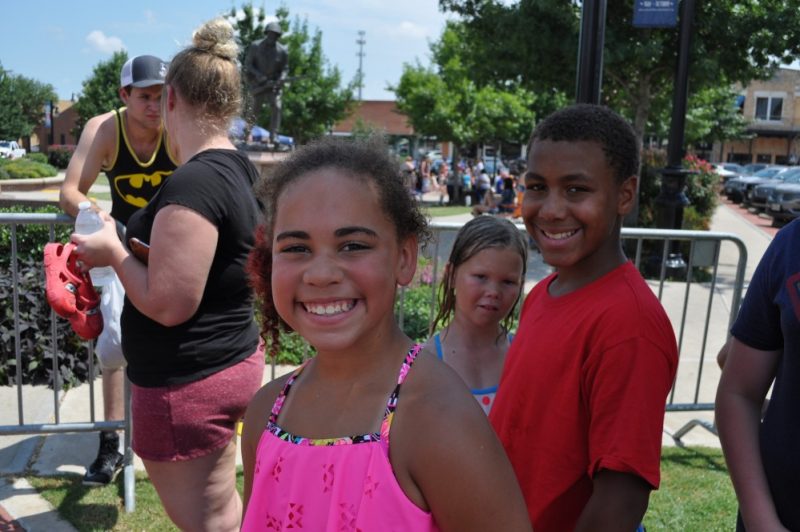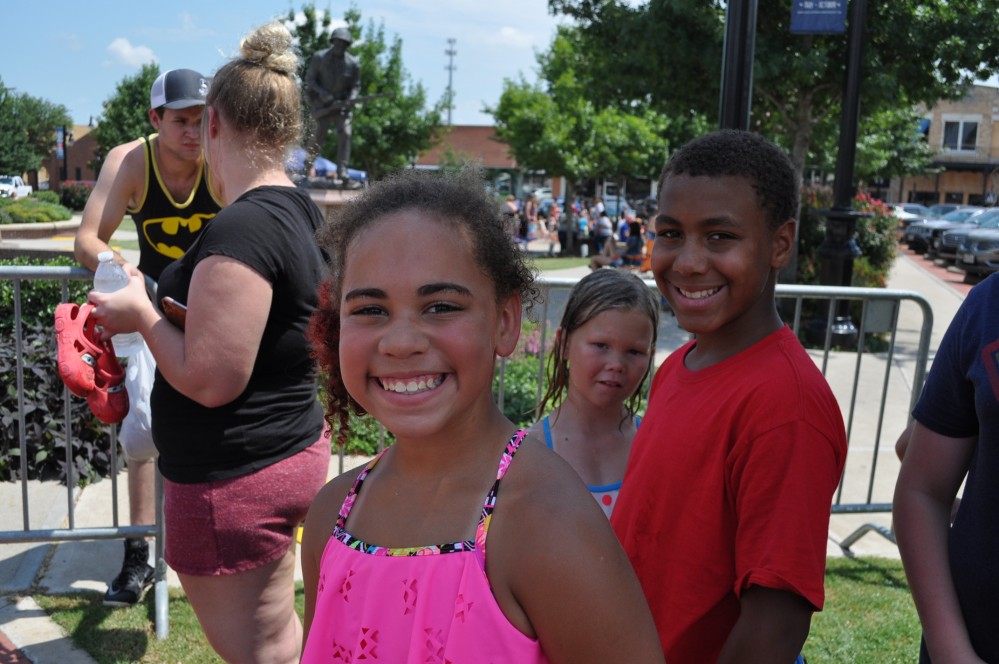 Bri Duffey's favorite part was the "big waterslide."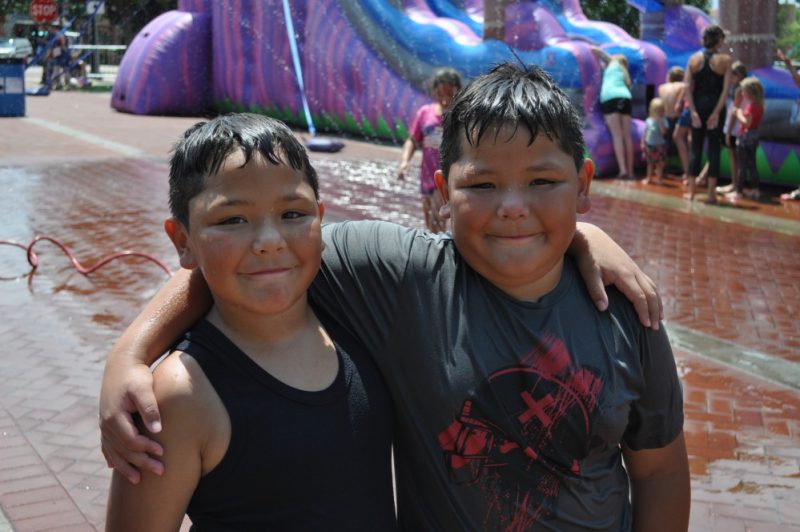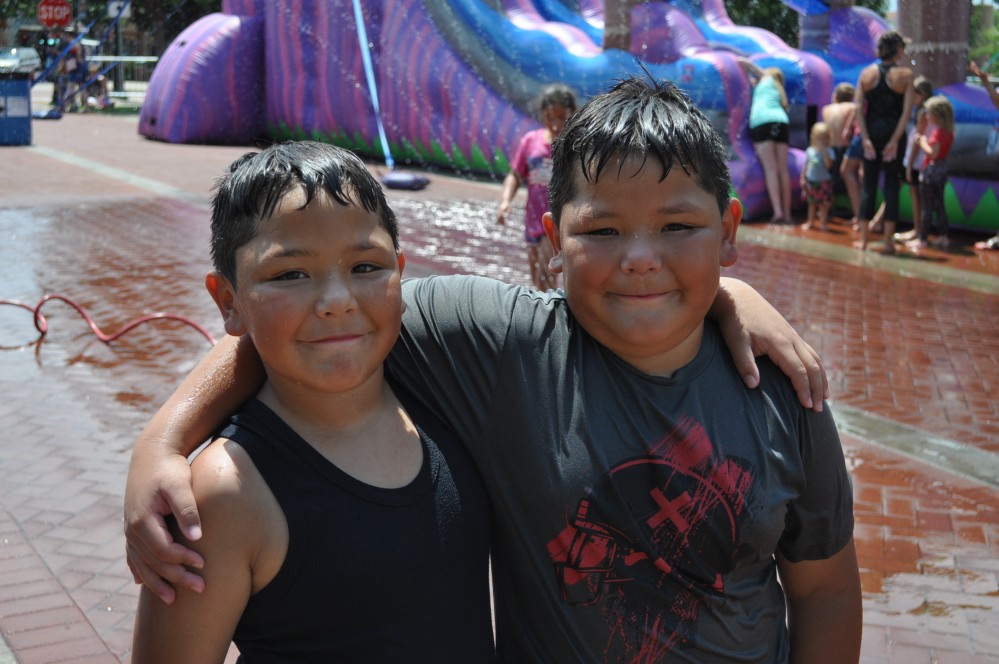 Brothers Nathan and Justin Estrada were having fun standing in the sprinklers while waiting in line for the big water slide. Nathan's favorite part was the "waterslides", while Justin liked "that we're getting wet!" Soaked was more accurate, but the two brothers were having a blast.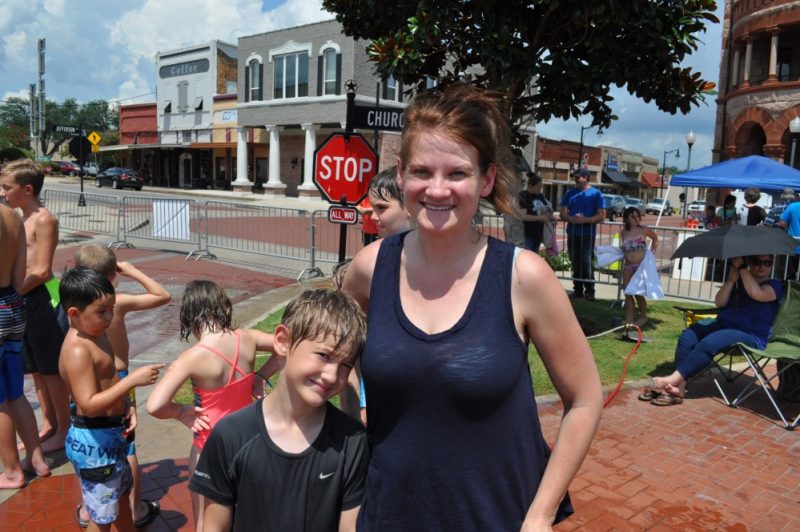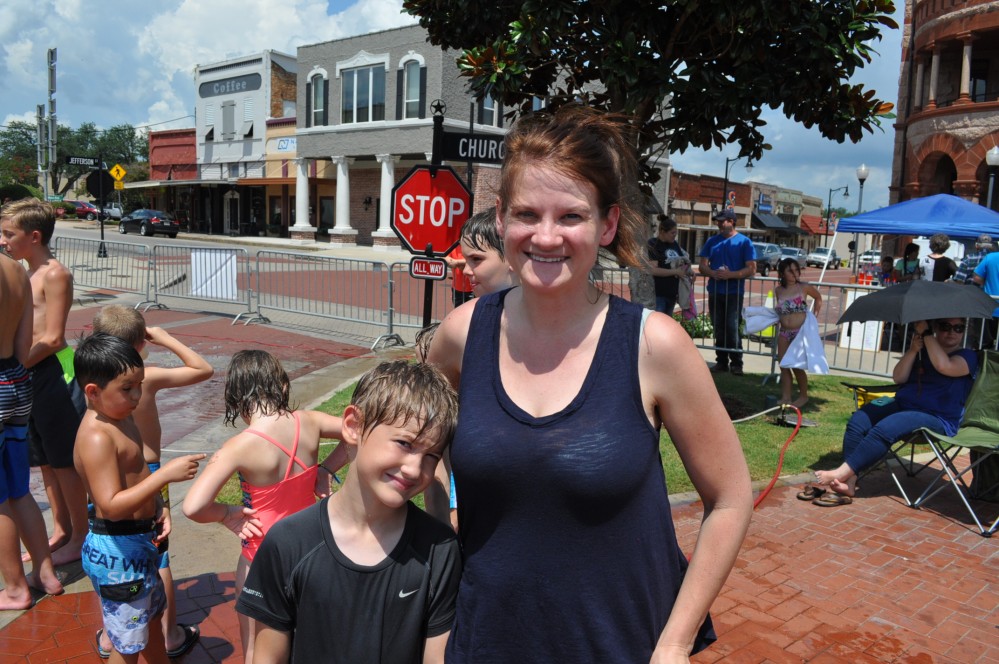 One of the morning market vendors, Amanda Treadaway  from "Cool Beans Coffee" was out, watching her son Jaxson play in the water, while Gary Simmons watched their booth. They were selling lemonade and iced coffees to help people beat the heat. Amanda said the Water Bash was "something that is free that your children can do in town; it's something unique the town has to offer; plus its hot so [the cool water] is nice. "