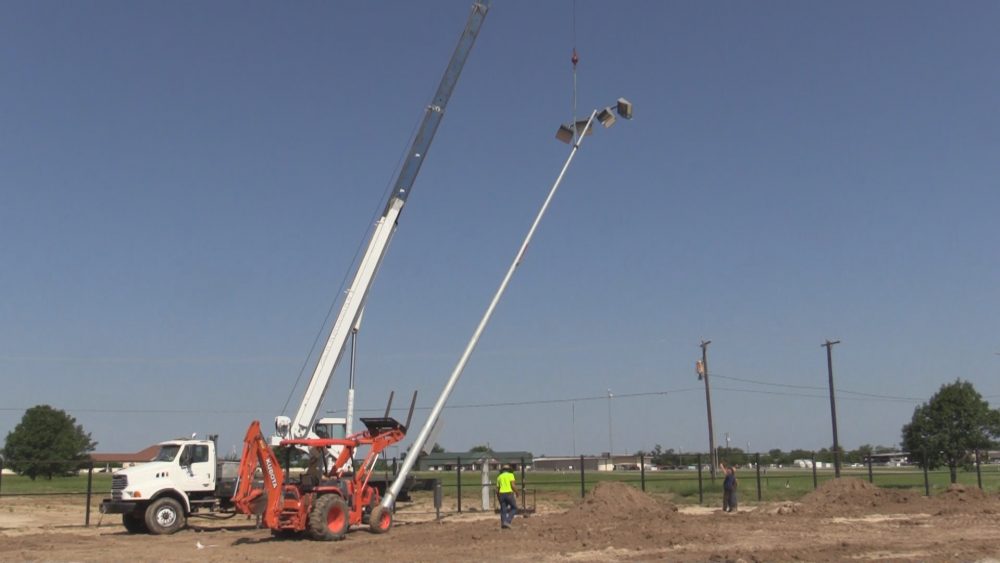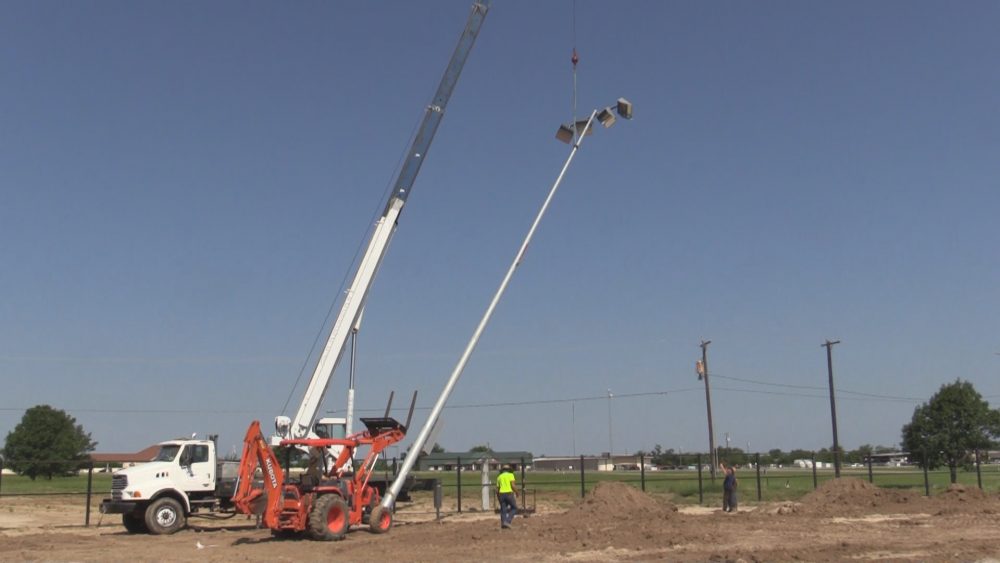 Musco Sports Lighting started putting up new light poles with lights at the new Wildcats' baseball field Wednesday morning.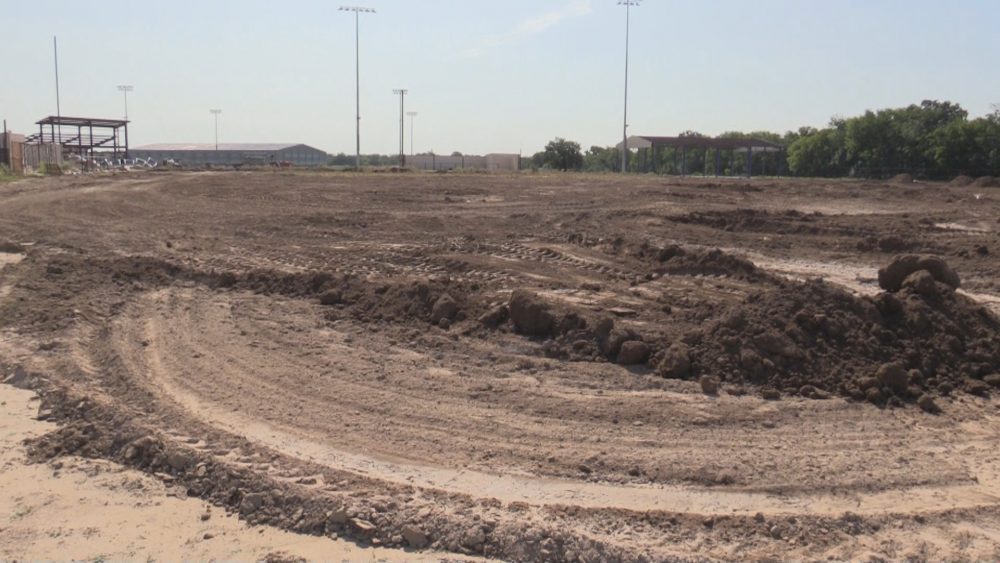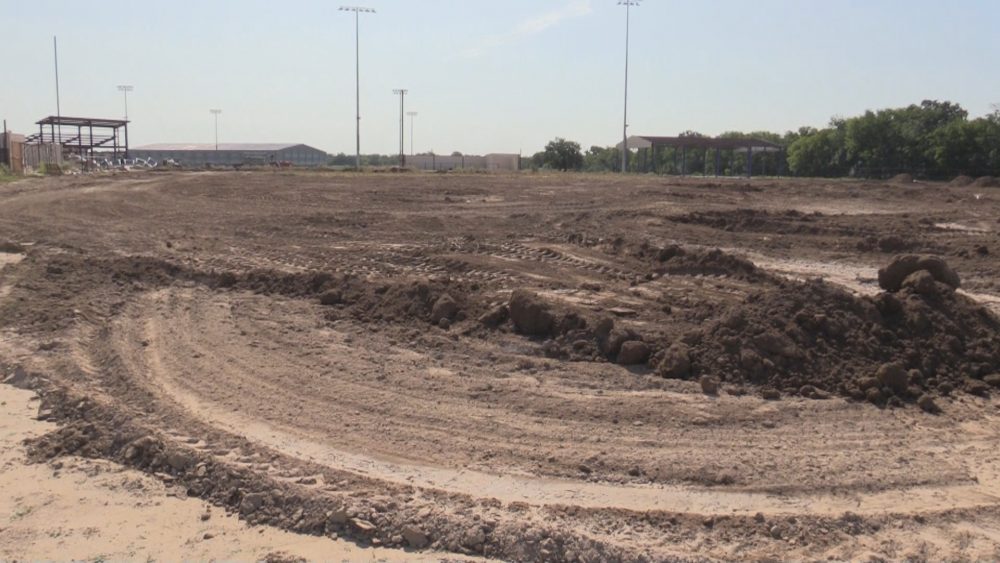 The new field contains a lot of the soil from old Eagle Stadium. SSISD Director of Maintenance Dan Froneberger said originally the soil at the new baseball field site proved to be what he called sandy and nasty. Hundreds of loads of Eagle Stadium dirt have been hauled to the site of the new field and Froneberger said the new field now looks a lot better. A two man crew has been working on leveling the new field. With irrigation and drainage already done, the baseball field is expected to receive sod within the next 30 days according to Froneberger.
Three crew members currently working on the parking lot at the old Eagle Stadium site will switch to the baseball field project once they finish at the old Eagle Stadium site.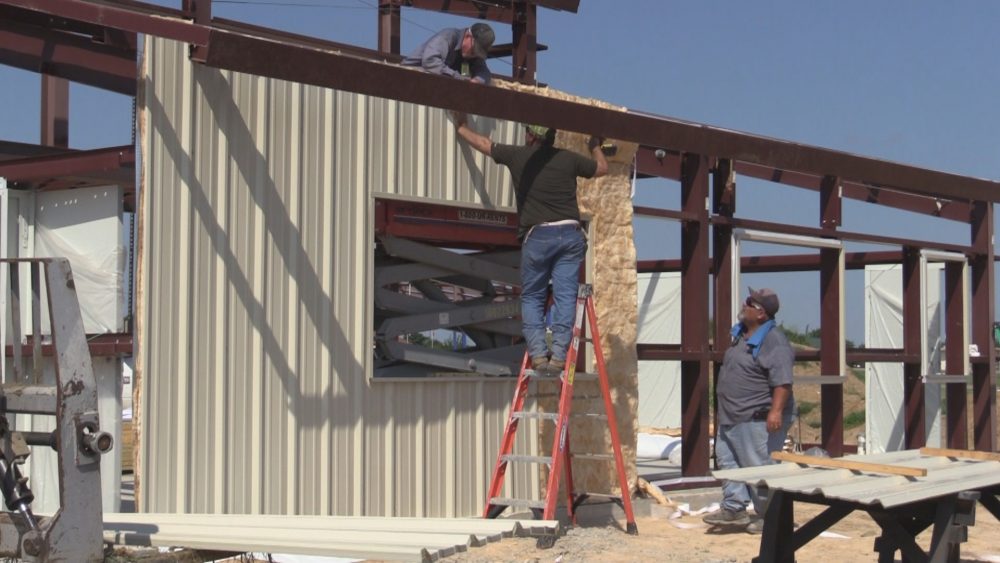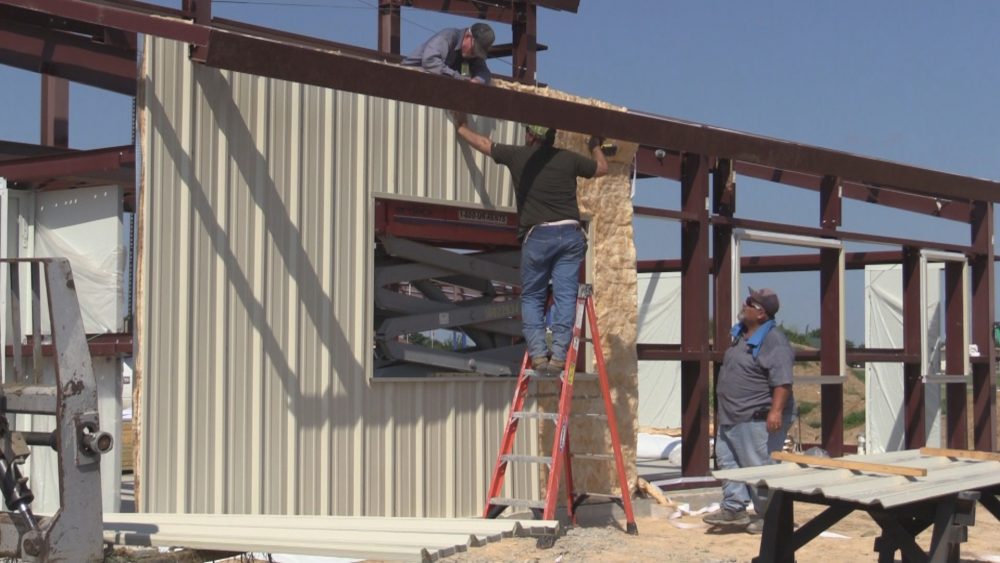 Tuesday the two-man baseball field crew worked to put a roof on the press box and concession stand at the new baseball field so they will have some shade to do interior work later in the day. An outside skin of sheeting material will soon be added to the buildings.
The batting cages and the two dugouts also need roofs. Carpeting for the batting cages and bullpens has been ordered.
Deadline for completion of the new baseball field is January 1.