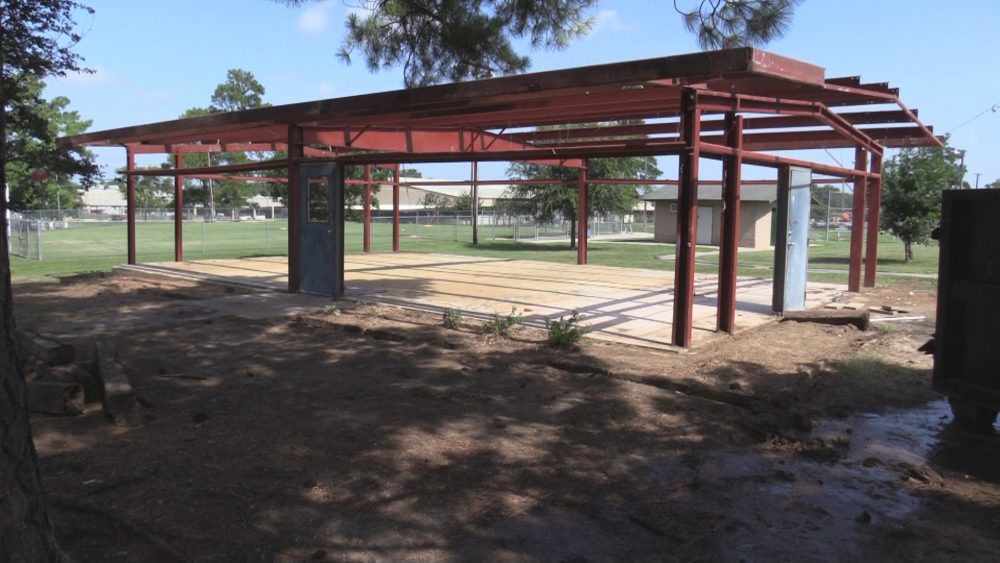 The blue metal building in Buford Park known as the Ag Workers Building is being removed and the iron skeleton of the building will be moved to the City of Sulphur Springs Service Center. There, the iron skeleton will have sheet metal attached and be used to store the expensive water and sewer parts that will be used in the improvements the city will be making in staged improvements for those areas according to City Manager Marc Maxwell.
The Ag Workers building had fallen into disrepair over the years. The Ag Workers group has not used the building for some time. The building had also been rented for various events but now that the Pavilion is in place, there is little need for the building.
One of the benefits of moving the building is the view for those using the newly built Pavilion at the park. Now those at the Pavilion will have an unobstructed view of Peavine Pinion Pond. The slab for the old building will also be removed and grass will be planted in its place.