Trudy Louise Adair, 54, a former Sulphur Springs resident that now lists St Louis as her home, struggled with officers in downtown Sulphur Springs Saturday but while being booked in at Hopkins County jail, she bit the jailer and became violent hitting the jail staff.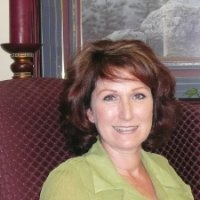 A Hopkins County Deputy was asked to assist the jail staff with Adair after a female Sulphur Springs Police Officer had arrested Adair for Public Intoxication in the downtown area. There she struggled with officers at the time of her arrest. At book-in, Adair became violent and, with the aid of the deputy, was placed in the violence cell. There, she bit the jailer causing visible marks on the jailer's leg. The jailer also had scratches from the altercation prior to moving to the violence cell.
Adair is in Hopkins County Jail charged with Assault Public Servant and Public Intoxication. She is held on a $25,000 bond for the felony offense.