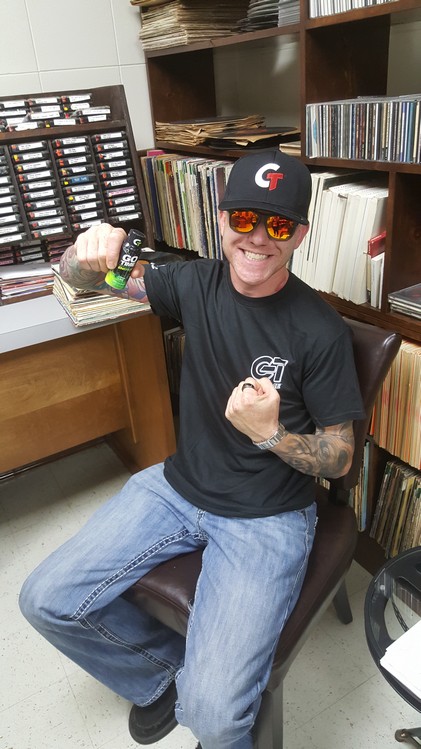 What is Skatefest? KSST sat down with David Brantley, founder of Super Honkey Skateboarding, and creator of Skatefest to talk about the upcoming event. Skatefest is the first annual skateboarding competition in Sulphur Springs.
There will be: competitions, bands, lesson sign-ups, ice cream, snow cones, Fireside Barbecue, face-painting and airbrush tattoos. Highwayman Ink, giveaways, Eric King will be giving out information on his Blueprint to Manhood event, there will be Bible giveaways, as well as talent scouts, and sponsorships.
There will be a game of Skate-which is when competitors take turns doing a trick, and all the other competitors must complete that trick to continue on. The game ends with the person who has the best or hardest trick. There will also be an overall use of the skate park freestyle run.
Skatefest is open to all ages! Skill level also doesn't matter-Brantley said there is "lots of potential" in even novice tricks. Judges will include David Brantley, Jason Darden as well as a few others who have yet to be named. Judges are looking for skaters who are well rounded, and have originality. There will be prizes given out to winners of the competitions as well as a Best Trick.
Skating since he was 7, Brantley said it was "just a way to get where you needed to go" around town. Brantley never competed or went pro, but remembers building ramps with his friends in an old abandoned ice cream factory when he was younger. Now Brantley explained that he is hoping to open up a store in Sulphur Springs as well as sponsor and create a local skateboarding team. "I know how that lifestyle can open up negative opportunities, and influences…and a lot of kids [involved in skating] are virtually homeless or have a terrible family life, so you end up being with your other skater buddies more than anything else… this is why I wanted to try to make a difference when it comes to that inject the positivity…and I want to try and make sure that kids don't take the wrong turn…That's where the mentoring thing comes in I try to race everybody no matter what, don't judge them, not try to tell them what to do, but to give them positive information."
Brantley offered advice to people wanting to get involved in skating "Make safety your number one starting out, because I dont care who you are, how old you are, when you skate you are going to fall…[Skating is] not just pulling off tricks but falling down and getting hurt and rising above it. Coming back and trying harder, and staying positive. [New skaters also need] patience, dedication and determination…Seek Help-Find somebody that can teach you, we offer beginners lessons, but you don't have to come to us, find somebody willing to take time and teach you."
Come on out, Saturday, June 24, 2017 to Skatefest to try something new, listen to the bands, and eat some awesome food!
Check out some of the bands that will be playing: