by Savannah Owens
At their meeting on June 22nd, the Sulphur Springs Rotary club gave out Senior Scholarships to 6 seniors and grants to organizations around the community. The rotary club is 12 years old, and has 66 members and 4 honorary members. The money for the scholarships and grants came from their Claws for a Cause event.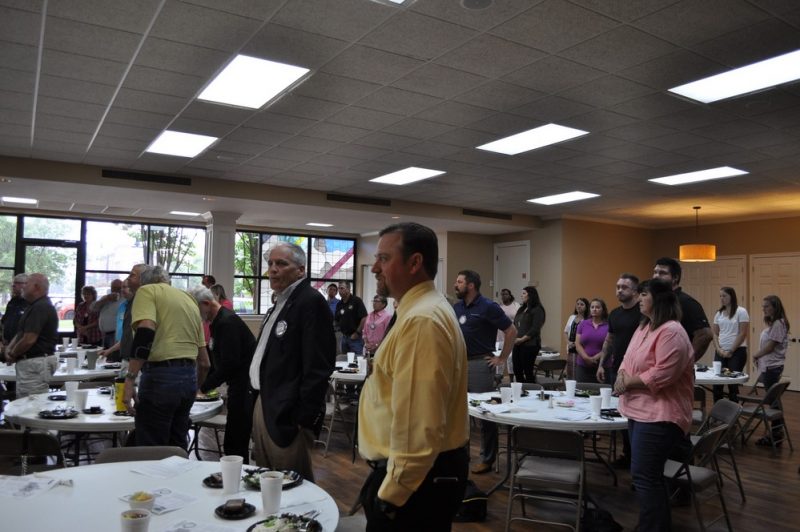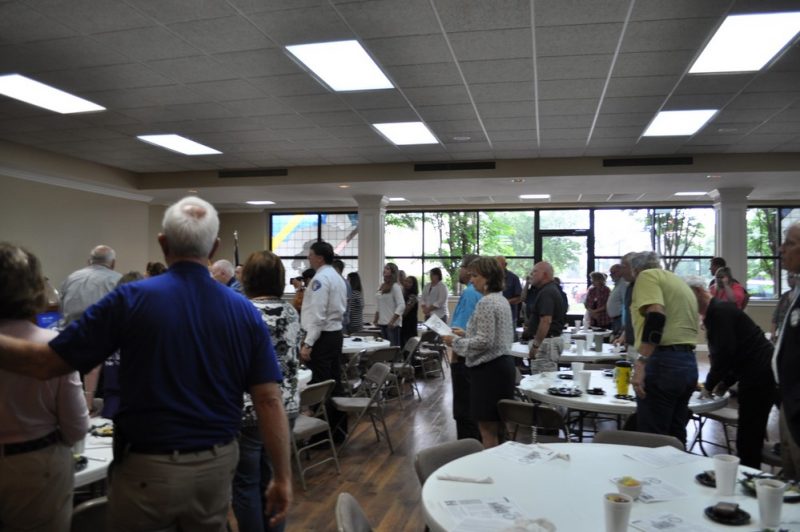 The Rotary Club received 21 applications for the scholarships from all over Hopkins County. Two members became Paul Harris Fellows for their donations to the Rotary Club: Brenda Sabbagh and Tom Sellers.
Scholarship winners include:  Sarah Berning, Jessica Rivera, Sheyenne Mitchell, Emily Johnson, Abbey Martin, and Katelyn Allen
Sarah Berning plans to attend Baylor University to major in Professional Writing and Rhetoric.
Jessica Rivera plans to attend Texas A&M in Commerce to become a teacher.
Sheyenne Mitchell is going to play softball at Paris Junior College, before attending Texas A&M in Commerce to major in Pre-Med where she hopes to become a traveling pediatrician.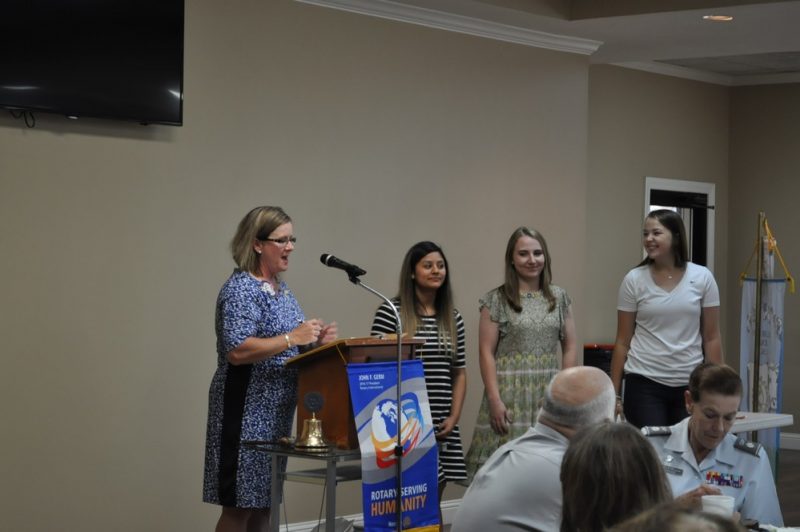 Grants were distributed to:
Shanna Martin with CanHelp
Johanna Hicks with Community Health Wellness Alliance
Mary Cable with Dinner Bell
Mary Leshe with Heritage Christian Counseling Center
Don Stephens with Hopkins County Community Response Team
Amy Bowen with Hopkins County Dairy Classic
W.T. Allison II with Hopkins County Veterans Memorial Committee
Gina Law with Lake Country Casa
Yvonne King with North East Texas Livestock Association (NETLA)
Melanie Helm with Project Graduation.
Alisha Dillion with the Rainbow Room
Rachel Draper with Relay for Life
Roy King with the Star Foundation
Cathy Singleton with Sulphur Springs Animal Shelter Volunteers
Choya Shanahan with Sulphur Springs Composite Civil Air Patrol
Maleta Reynolds with Sulphur Springs Symphony League
Amy E. Griggs with Teen Court of Hopkins County
Tami Reardon Terrific Tuesdays
Kerry Cartier with Van Zandt County Children's shelter
Donald W. Fausett with Hopkins County Genealogical Society