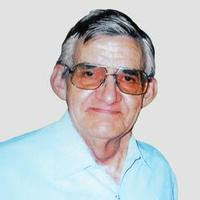 Rev. Roy Lee Dittmar, 79 of Greenville passed away at his home surrounded by his family.
Rev. Dittmar was born on February 23, 1938, in Seminole, OK, to Rev. Franklin Leroy (Roy) Dittmar and Grace Irene Streeter.  He was the retired pastor of Mount Zion Church in Commerce with 30 years of service.  He was also a retired Jailer at the Hunt County Detention with ten years of service.  Over the course of 58 years in the ministry, Rev. Roy Lee served as a pastor or an associate pastor in eleven churches within Texas and Oklahoma.
On August 14, 1962, he married Velma Barber in Cherokee, OK.
Rev. Dittmar was preceded in death by his wife, Velma (Barber) Dittmar; his son, Randy Leroy Dittmar; his parents: Franklin Leroy and Grace Irene Dittmar; his sisters,:  Juanita Pogue and Lorraine Gambrell.
Survivors include his sons:  Rodney Dittmar and wife Renee of Dallas and Gordon Dittmar and wife Tania of Greenville; his daughter, Ralonda Dittmar of Brea, CA; his grandchildren:  Randy Dittmar (Rachel) of San Antonio, Amanda Dittmar of Lynwood, WA, Ian Dittmar of Dallas, Rebekah Dittmar of Dallas,  Jabin Cutshaw and Dominique Ashley both of Greenville; his great grandchildren:  Shane Dittmar and Juliahna Dittmar both of San Antonio; his sister, Ada Mae Hill of Bakersfield, CA; and, many beloved in-laws, nieces, nephews, cousins and many others who adopted Roy Lee as their Dad/Granddad.
The family has suggested that in lieu of usual remembrances, contributions can be made to Gideons International Association, Hunt County Baptist Association, the Red Cross and Little Kids Rock organization.
Visitation will be held on Monday, June 5, 2017, from 6:00 – 8:00 p.m. at Jones-Walker & Son Funeral Home.
Funeral services will be conducted on Tuesday, June 6, 2017, at 2:00 p.m. at the First Baptist Church of Commerce with Bro. Rodney Williams officiating.
Interment will follow at Mount Zion Cemetery