Now that the Texas Legislature has passed a law disallowing texting and driving, local law enforcement awaits the full instruction of the law. Sulphur Springs Police Chief Jay Sanders said he expects complete training instructions to be received in August. However, he is pleased the bill has been made law.
Sanders said he equates texting and driving to driving under the influence. He stated that those who are texting often drive like one who is drunk. He stated his patrol officers have stopped vehicles thinking the drive drunk only to find they are texting. People do not focus. He stated focus is the problem with DUI and with driving while texting. He noted that some drive with their knee while using both hands to text.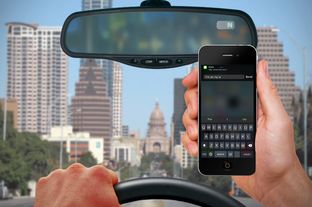 If officers find one texting while driving a vehicle on or after September 1, 2017, they will be stopped, according to Sanders. He stated that the law is not an excuse to make a traffic stop which some have said.  He noted that texting and driving has been a contributing factor to accidents that have occurred locally. He said the driver may not admit they were texting but a look at their phone identifies their activity.
He is awaiting the law to know exactly how voice texting will be affected. He noted that as long as both hands are on the wheel, there is a great focus on driving.