Mobile Mammography Coach Visits Sulphur Springs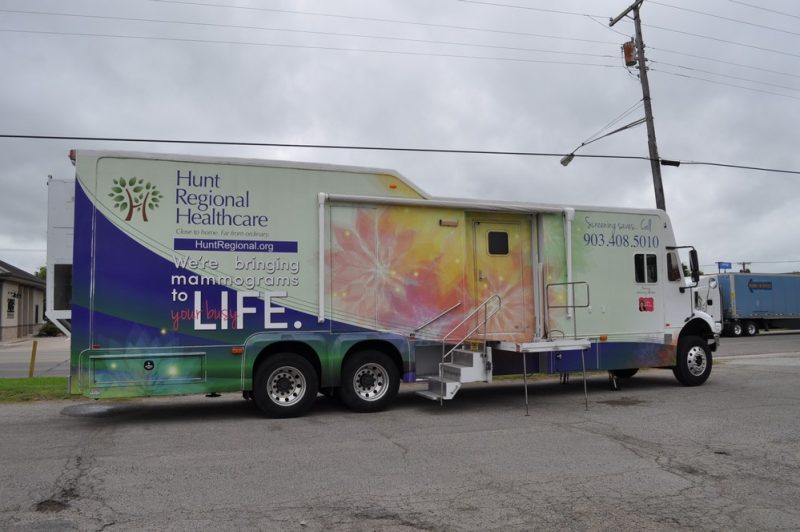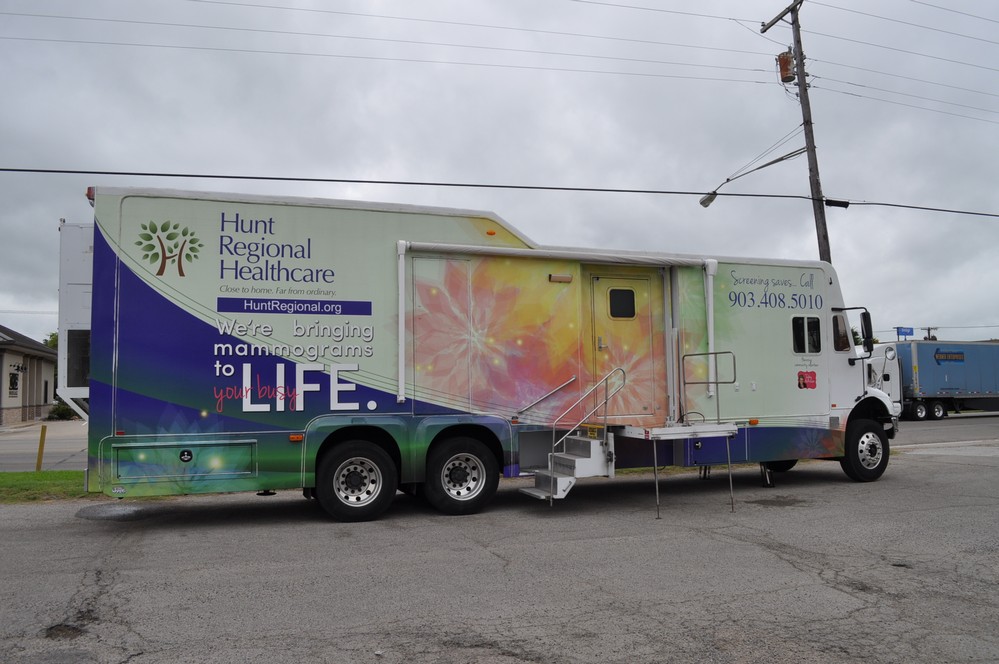 Hunt County Regional Healthcare has their Mobile Mammography bus parked in the Spring Village Shopping Center in front of Dollar General today, June 22. They will be in Sulphur Springs until 3:00 pm. Similar to a blood-drive bus, this Mobile Mammography Coach is a portable way to check for breast cancer, and service the areas around Hunt County.
Leah Fouse, is the bus driver and also helps with registration/paperwork, said about the screening areas and the changing rooms; "We keep it private." They have a curtain that they close to keep the patient separate from the waiting area. Fouse explained that Sulphur Springs usually isn't as busy as other counties. They had 5 scheduled appointments today, and that was a lot more than usual.  Amy Langley is the qualified technician, who explained that other cities like Leonard and Quinlan have 21 or 30 visits scheduled.  They  really want to get the word out to the women of Sulphur Springs.
Women 35 or older need to receive a baseline mammogram and then annually after the age of 40. This is a quick 20 minute process available-and they take walk-ins!All insurances that are accepted at Hunt Regional are also accepted for the Mobile Mammography Coach, including Medicare and Medicaid. Most insurance companies cover the cost. They can also help with payment resources and grant money for uninsured/income-eligible women or those who choose to pay cash.
For more information about the Mobile Mammography Bus click here, or stop by the bus today!
Don't miss this great opportunity in Sulphur Springs!