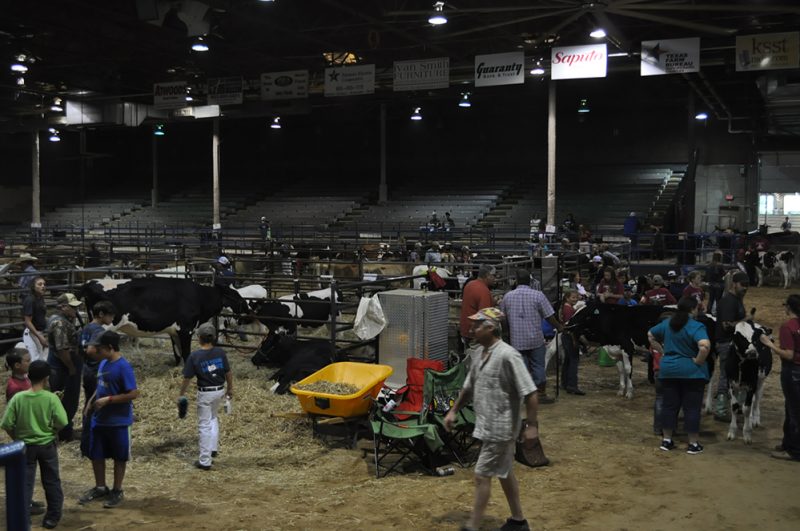 The Junior Dairy Show started off at 10:00 am in the civic center arena. There were over 129 head of cattle in the whole competition. Competitors came from Louisiana and all over Texas. There were barrels full of ice housing cold bottles of milk and water for competitors and their parents.
A source of Hopkins county dairy farmers explained what the Judges were looking for: tall long body, Dairy Character-which is angular and sharpness, correct feet and legs,  as well as if the cows have a straight top line.
Major Sponsors of the event include: the South West Dairy Museum, Nor-Tex Tractor, GHB-Trucking, Bar Dairy, The Koon Family, The Alexander Family, FarmBureau, The Hinton Family, DFA, Coba, NetLa, Legacy, Southwest, AgriMax, Home Branch Ranch, Bell Concrete, and Lonestar Milk  Producers.
The kids had a chance to win backpacks, cups, belt buckles and the Dairy Show was paying out $6,000 in premiums.
Some of the competitors comprised of:
Madi Skaggs with her Holstein cow MJ. She's raised MJ since she was a baby. This is her 4th time entering in the competition.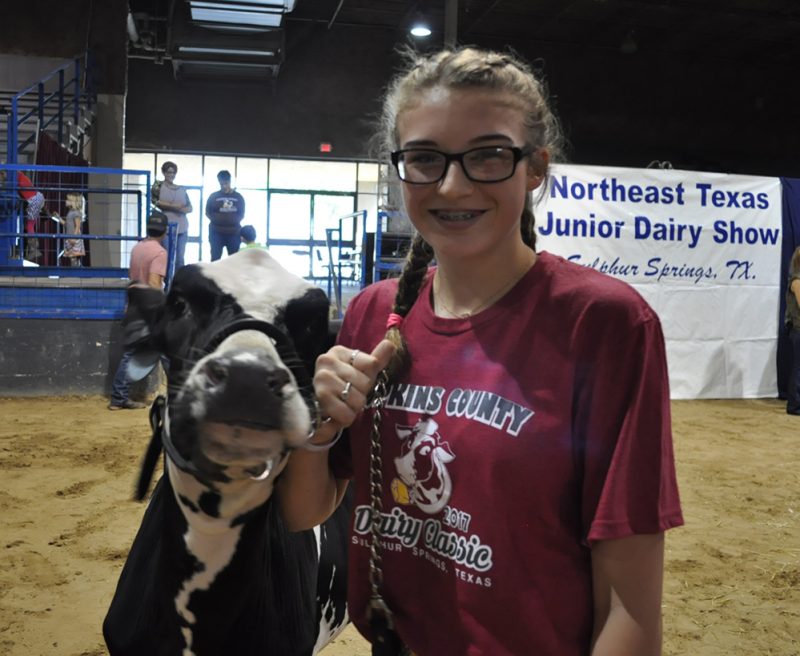 Tatum Thompson, Madi's sister, was enjoying her first time at the competition with her Holstein cow named Chigger. Tatum said their cows like to play together, and her favorite memory of Chigger was  "when she kissed my Dad."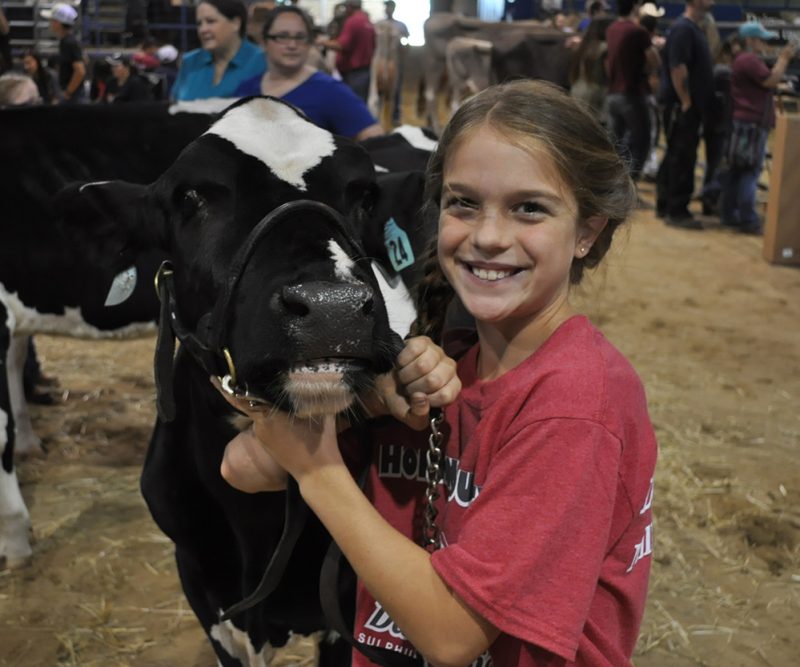 Rachel Davidson was with her Holstein cow, Dusty. She's raised Dusty since October, and said "[Dusty] loves licking."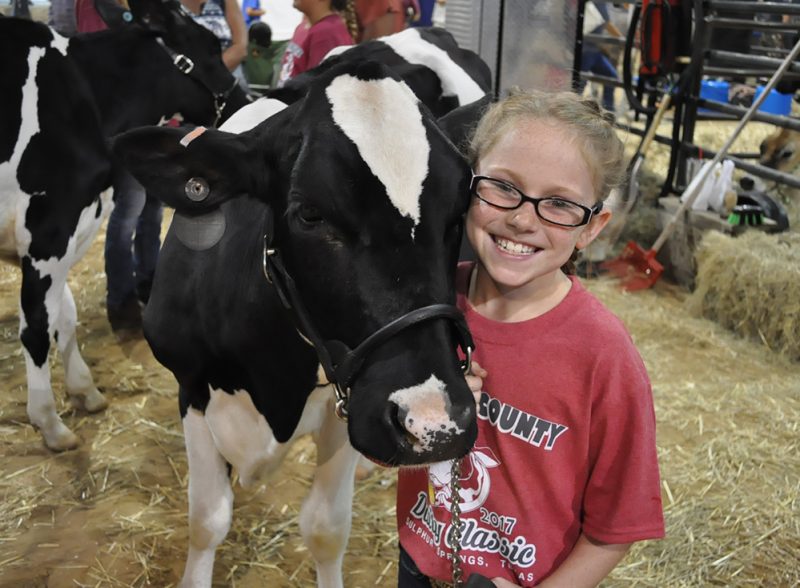 Cousins Jackson Reed and Kannon Gibson brought their Holstein cows, Sweet Pea and Louise. The boys have raised the cows since birth. Jackson's funniest memory was when "We were leading my cows and [Sweet Pea] just started going around in circles."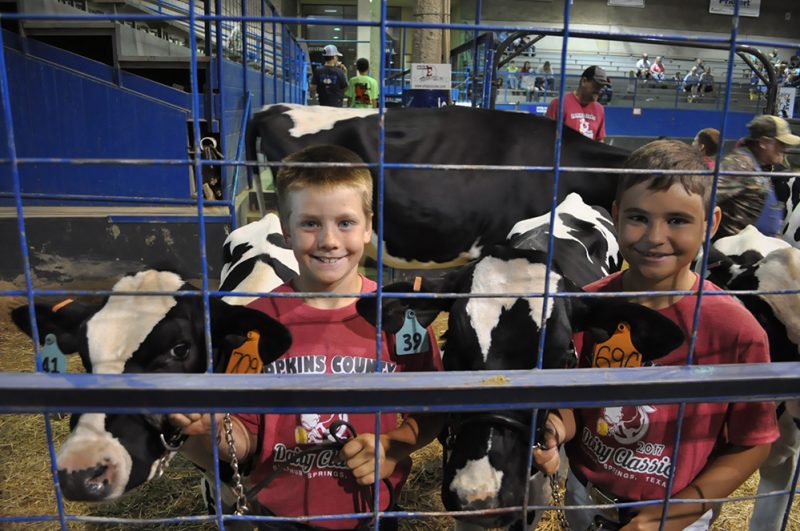 Cash Gamblin was there with his Holstein cow, Jenny. He's raised her for about two to three months.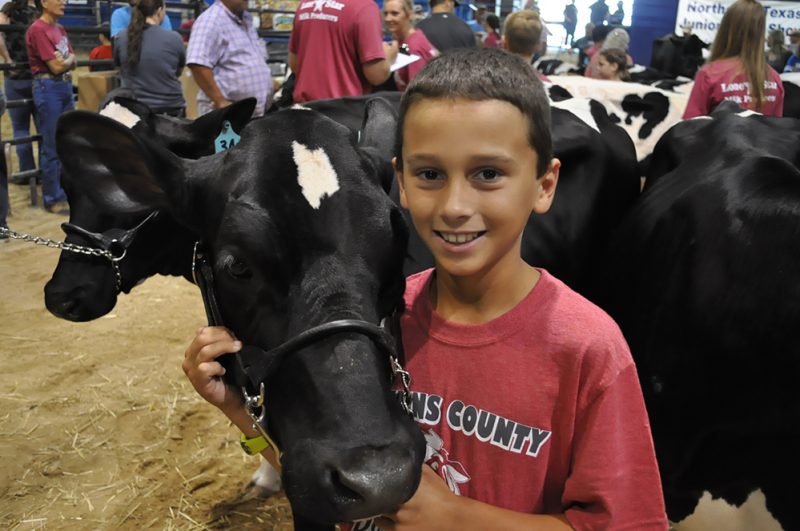 Paisley Watkins attended with her Jersey cow, Brownie. She's raised Brownie for 4 months, and her funniest memory was "This morning when [Brownie] had snot hanging from her nose."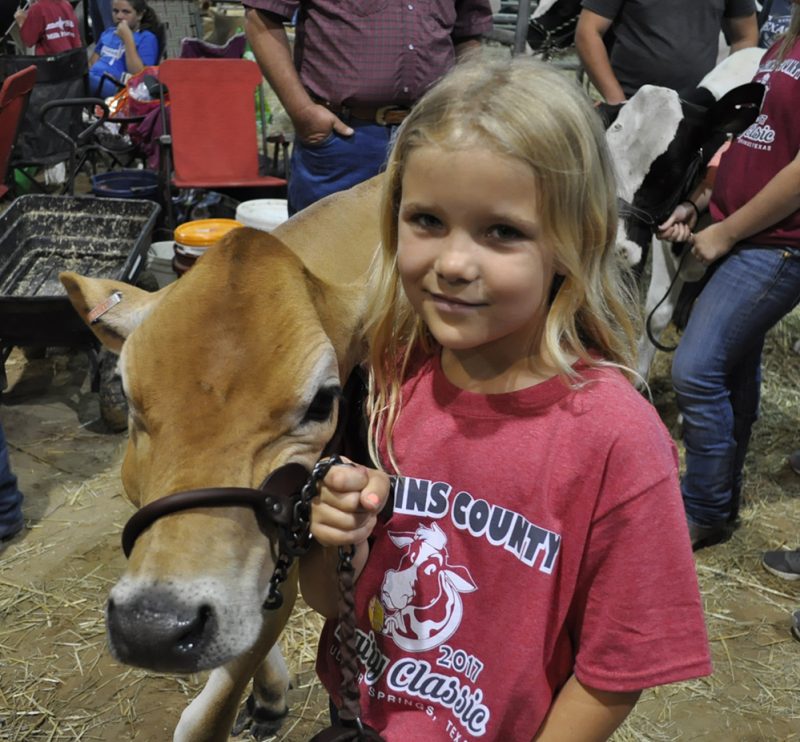 Braden Lennon with his Brown Swiss cow, named Oak View Chocolate. He's raised Oak View Chocolate since November, and a funny memory was when "we were out in the pasture and she got away from me and drug me behind her a few feet, and I landed face first in the dirt."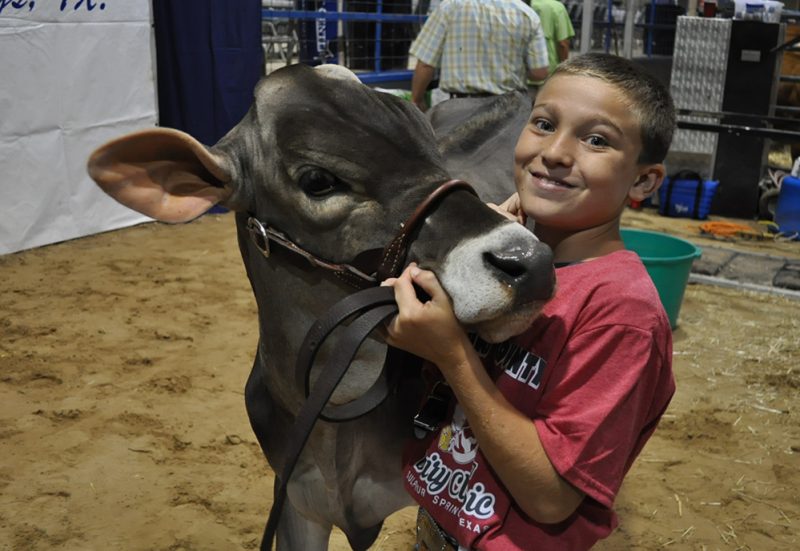 Emma Allen was with her Brown Swiss cow, Montana, whom she's raised for 4 years.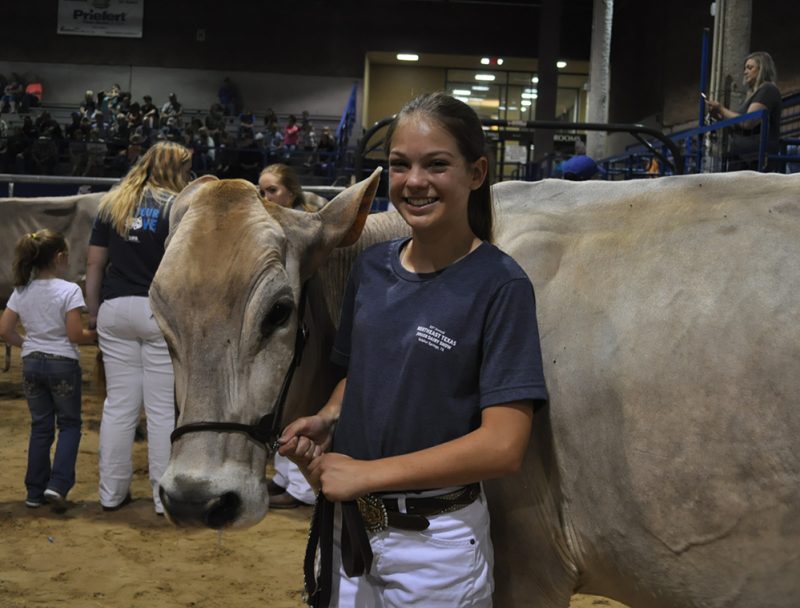 Winner Hannah Cudle was with her Ayrshire cow, Annie, whom she's raised since September.