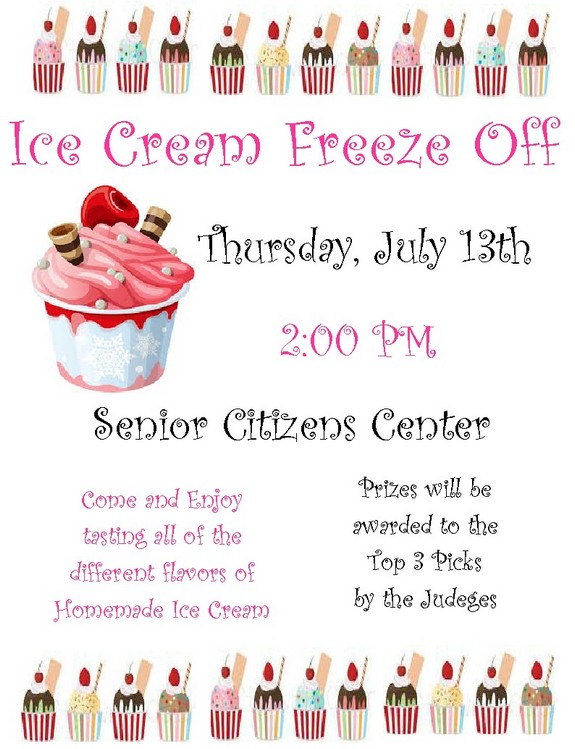 There are only  11 Entries so far for the Homemade Ice Cream for the Freeze Off on Thursday, July 13th. However, there are spots for 7 more entries. If you would like to enter the contest please email or call Karon Weatherman. There will be prizes for 1st, 2nd 3rd and 4th Places.
Entries so far include:
Marcie Gammill, Abaccus – Banana Nut
Leanetta Pryor, Hopkins Place-
Adam Whitson, KSST – Malted Vanilla Ice Cream
Stacey Wetzel, CIMA Hospice – Butterfinger
Michelle/Judith, Wesley House –
Jo Alice McCue – Banana Pudding
Fran, Legacy Hospice – Peach
Alice – Banana
Carlie Penson – Strawberry
Henry Penson – Vanilla
Jennifer, Tina and Amber, Rock Creek – Cherry Vanilla
Be sure to mark your calendars for this exciting event!
Karon Weatherman
Program and Marketing Director
Senior Citizen's Center
150 Martin Luther King Blvd
Sulphur Springs, Texas 75482
(903) 885-1661