by Savannah Owens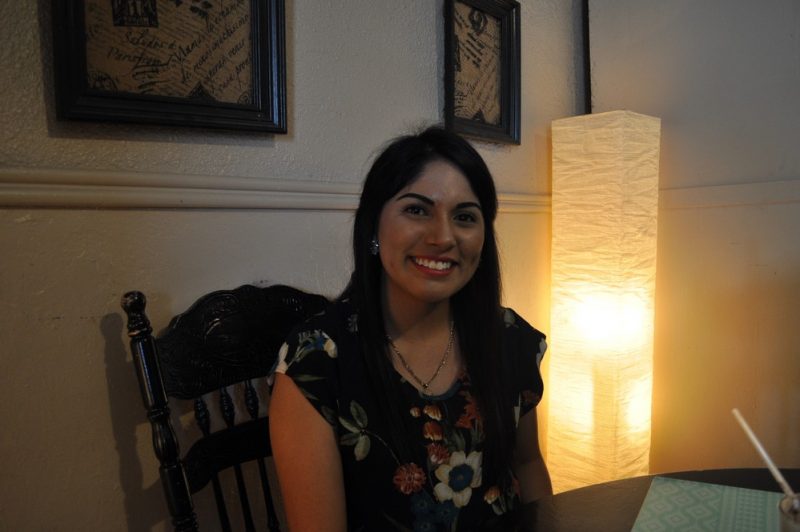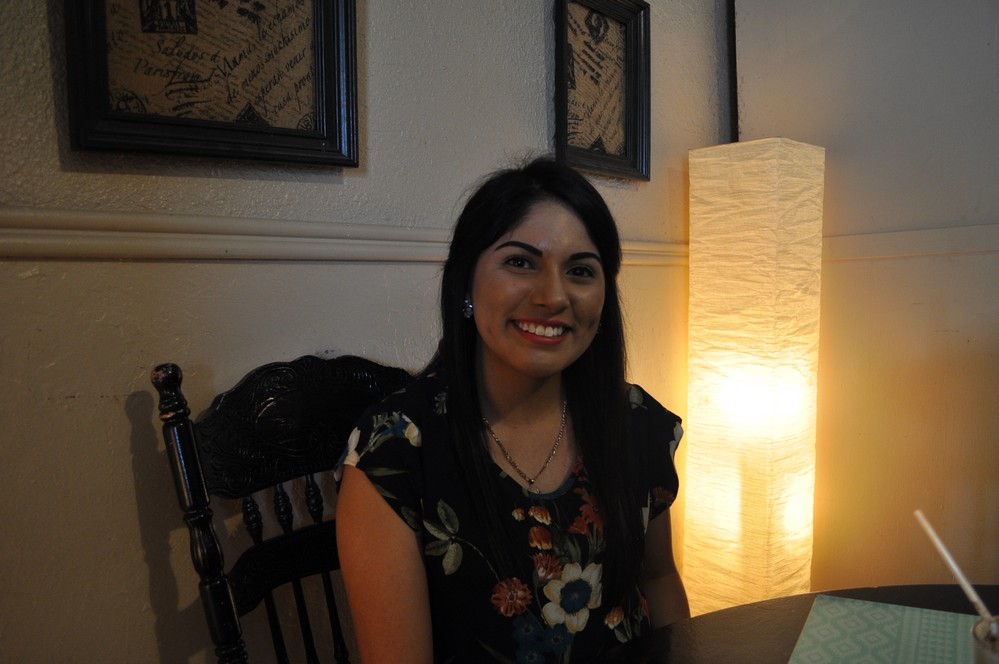 Hunt County Regional Healthcare is offering mammograms on June 22nd in Sulphur Springs. The Tubby Adkisson Mobile Mammography Coach is a portable clinic housed inside a bus. KSST News sat down with Ellia Valdez to talk about the upcoming opportunity for women in the area.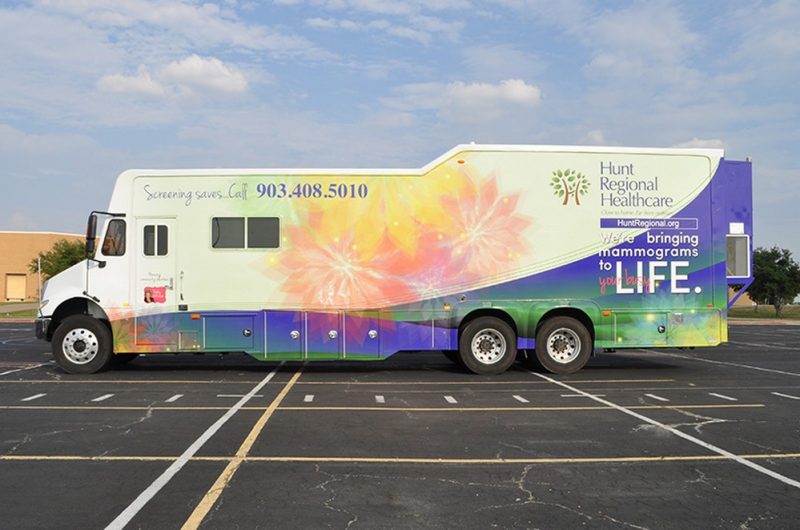 The Mammography Coach is a portable clinic inside of a coach or bus that will be parked in the Spring Village Shopping Center in front of Dollar General in Sulphur Springs on June 22nd.
Breast cancer tumors start with one single cell becoming extremely harmful and uncontrollable. This is why early detection is so important in the fight against cancer. The system used by Hunt Regional, the GE Senographe Essential, is an advanced system that captures tissue details not visible by other methods.  Stage 1 breast cancer is 100% treatable. After your appointment on the Mammography Coach, someone from Hunt Regional "will follow up,[and] it may not be serious." Valdez explained.
This service is for the community, at a low cost, and mobile convenience for everyone. The Coach services all of Hunt County, part of Fannin County, and part of Hopkins County, but you don't have to live in these counties to go to one of the Mammography Coach clinics. If you call  (903) 408-5010 you can set up an appointment or have someone answer any questions you may have.
The Mobile Mammography Coach will be in Sulphur Springs monthly, at the Spring Village Shopping Center.
Dates include:
June 22
July 27
August 24
September 28
October 26
November 30
December 28
Less than 65% of Women in our area get the mammograms they need. According to the Department of State Health Services: "In Texas, breast cancer is the most commonly diagnosed type of cancer in women." "Stage 1 is 100% treatable….Stage 4 is 24% treatable." Valdez emphasized the importance of getting tested for breast cancer. "Do it. For yourself, and your loved ones, or do it to be healthy."
Women should receive a baseline mammogram between the ages of 35 and 40, and then annually after the age of 40. Mammograms should also be scheduled if you notice any changes or have a family member who has been diagnosed with breast cancer. Additionally the level of radiation in today's mammograms is the lowest dose possible, and does not significantly increase the risk of breast cancer for a woman who gets regular mammograms.
Most Women don't know that it takes about 15 minutes, and the service is a lot more affordable than "paying $300, or $500 at a hospital." Valdez said. Call to make an appointment so you don't have to wait, but "Walk-ins are welcome."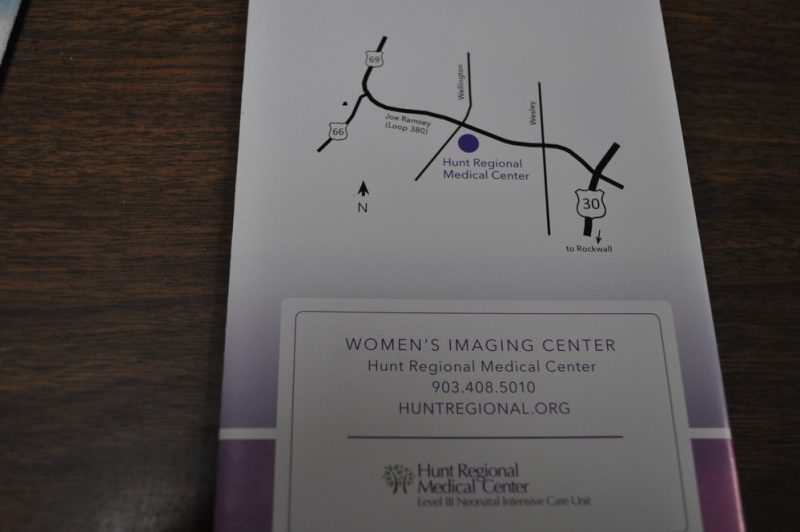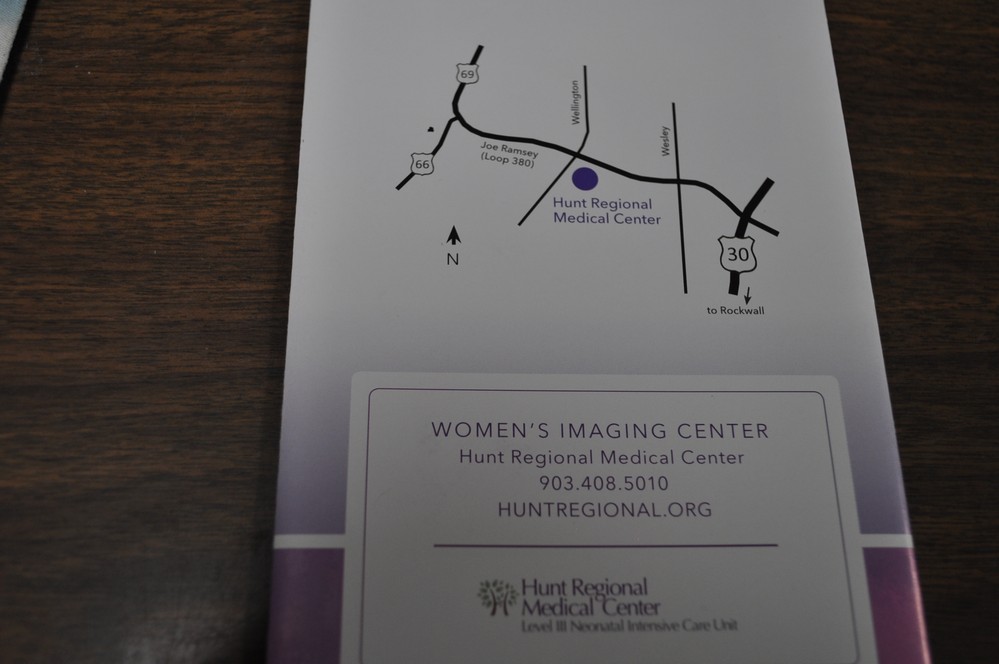 Most insurance companies cover the cost of the flat fee of $100 for first time appointments. All insurances that are accepted at Hunt Regional are also accepted for the Mobile Mammography Coach, including Medicare and Medicaid. They can also help with payment resources for uninsured/income-eligible women or those who choose to pay cash.
For help with payment resources please call The Bridge Breast Network at (214) 821-3820 x 21.To schedule individual screening mammograms, please call (903) 408-5010. Appointments and pre-registration are requested.
Hunt County Regional Healthcare will even bring their bus to employer sites, health fairs, or churches for free, any time Monday through Friday. If you would like to request a Mobil Mammography Coach to come to your business or event, contact Rose Hayden at (903)-408-1688 or email her at [email protected].