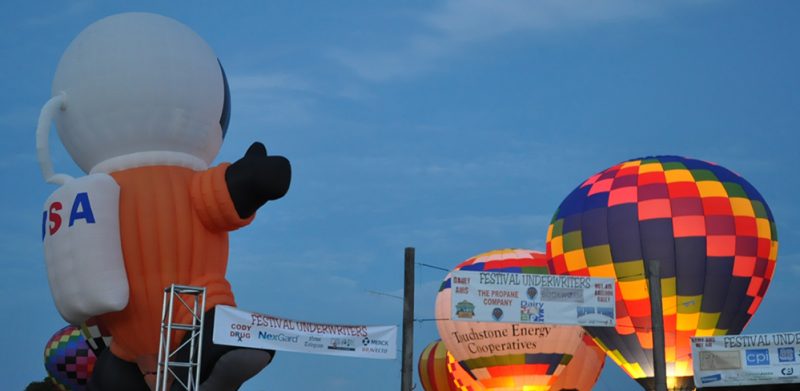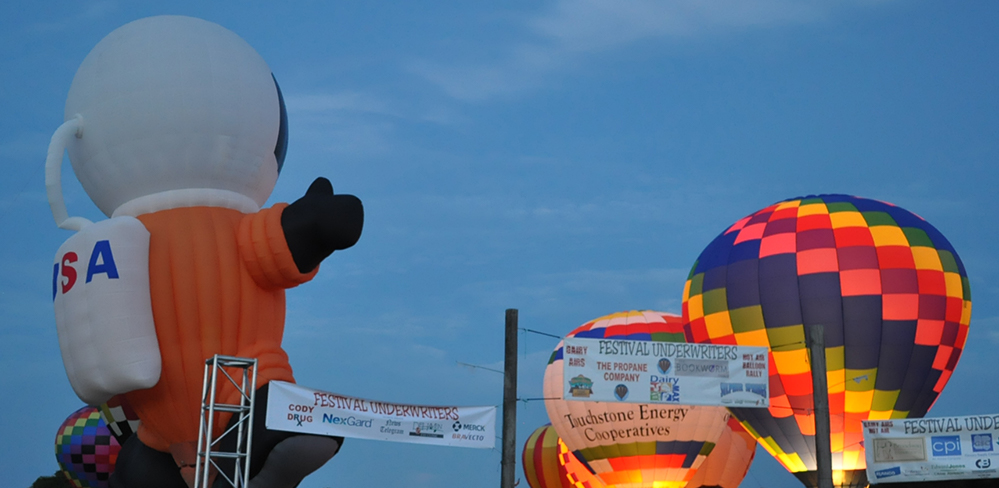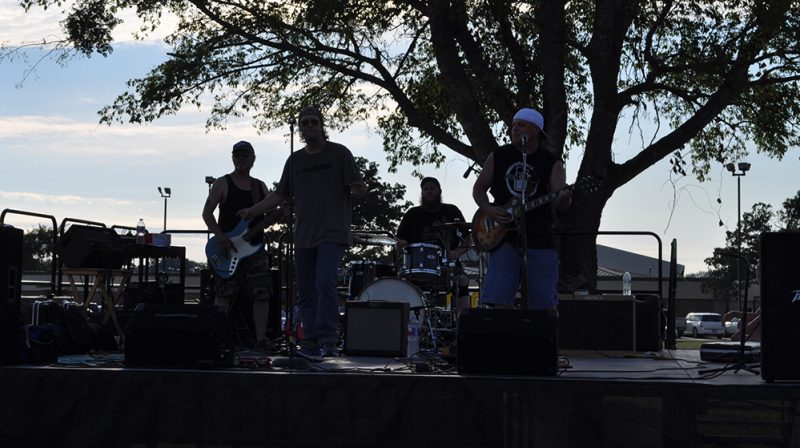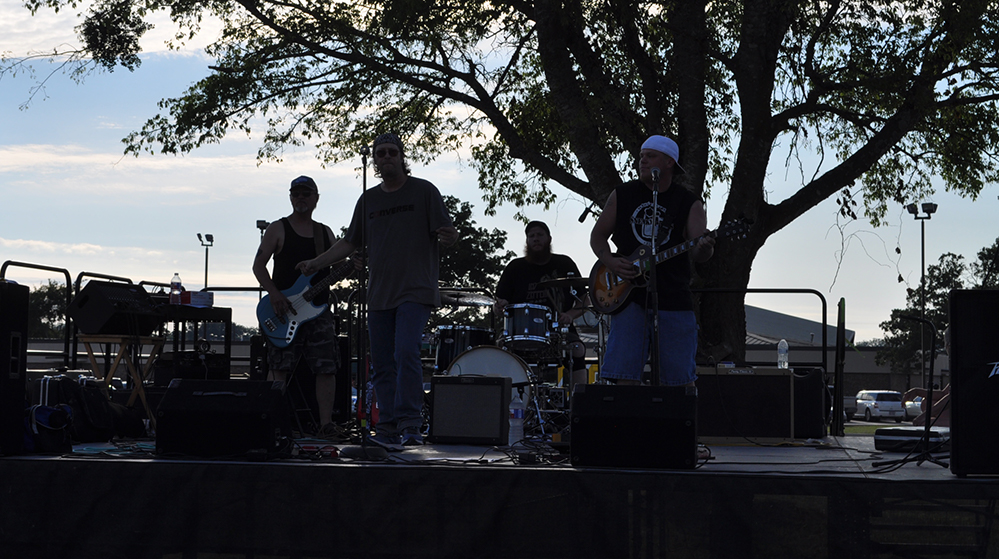 The Balloon Rally and Glow event started around 6:00 pm with a band playing 70's and 80's cover songs, the Original 501's kept the crowd endlessly entertained throughout the night. Concessions were provided by Shannon Oaks Church and the Pink Snow Cone Stand. The Mothers Culture Club provided an interesting twist on the classic game  with cow patty bingo.
As darkness fell, people settled into their lawn chairs while their children played and wore glow-stick necklaces.  The hot air-balloons glowed on and off in sync with the live music. The balloon crews bustled around their individual balloons to maintain  buoyancy by lighting the fires  periodically.  As one balloon lit up another would fade.  The colors of the balloons illuminated the night sky reminiscent of fireworks on the Fourth of July.  The glow of the balloons created a magical ambiance which delighted and mesmerized both young and old.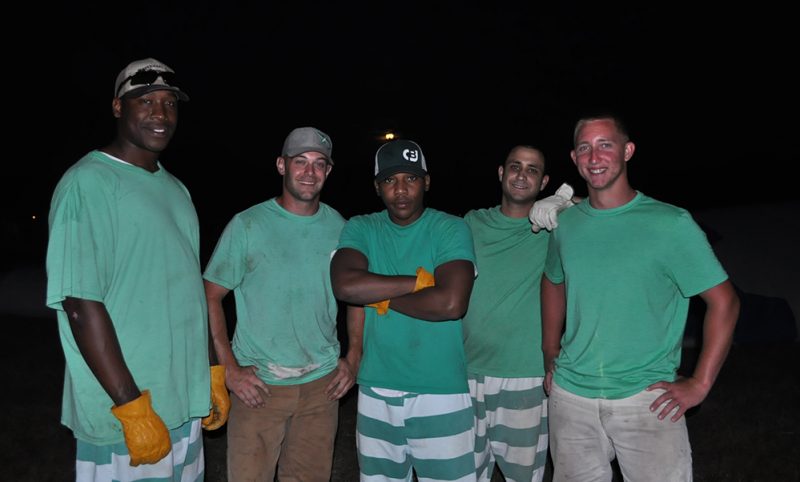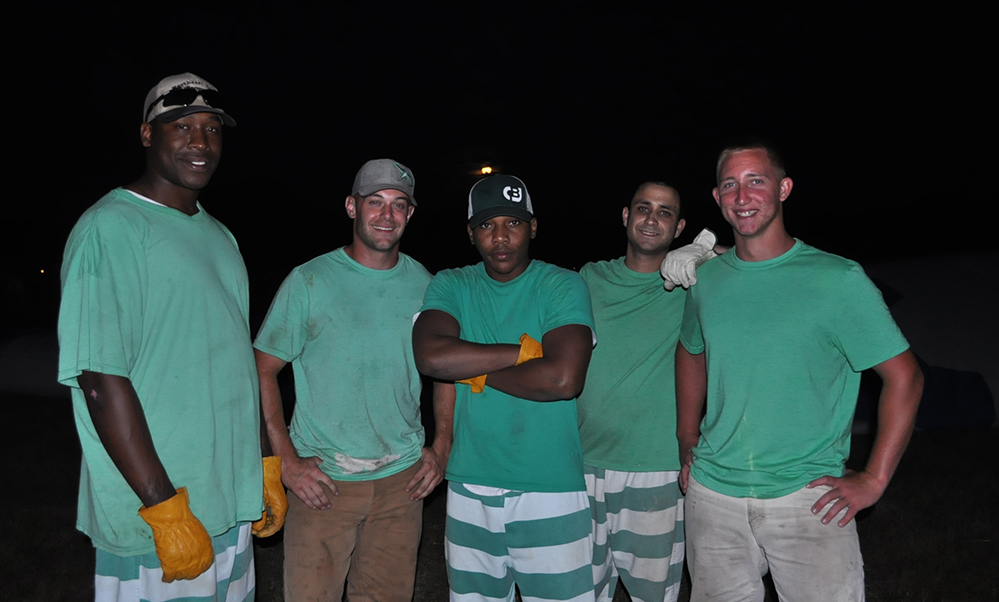 The Hopkins County trustees helped set up and take down the Air-Balloon named Cosmos 1, which was shaped like a giant astronaut. Cosmos 1 weighs 600 lbs, is 164 sq ft, and 116 ft tall. This was their first year helping out with the balloons. Adrian Godbolt held the cables, and twisted the balloon around for optimal audience viewing. He mentioned that the 600 lbs of air pressure  lifted him off the ground a few times! Brandon Patton explained the general process for setting up and taking down the massive balloon. They start with the basket on its side, and let a fan blow cold air into the balloon. Then the team slowly adds hot air into the balloon which makes it rise. To take it down, they quickly let the air out of the balloon, squished it down to make it easier to fold before placing it back up  for transportation. Other trustees in attendance included Kerry Duffey, Chase Harrison, and Joseph Icenhower.
Saturday Nights Rally and Glow will be from 6:00 to 9:00 pm and will be another chance for the public to experience the fun. Make plans to attend the Saturday morning flight at 6:00 am, as well!
Here's a list of pilots and balloons in attendance: