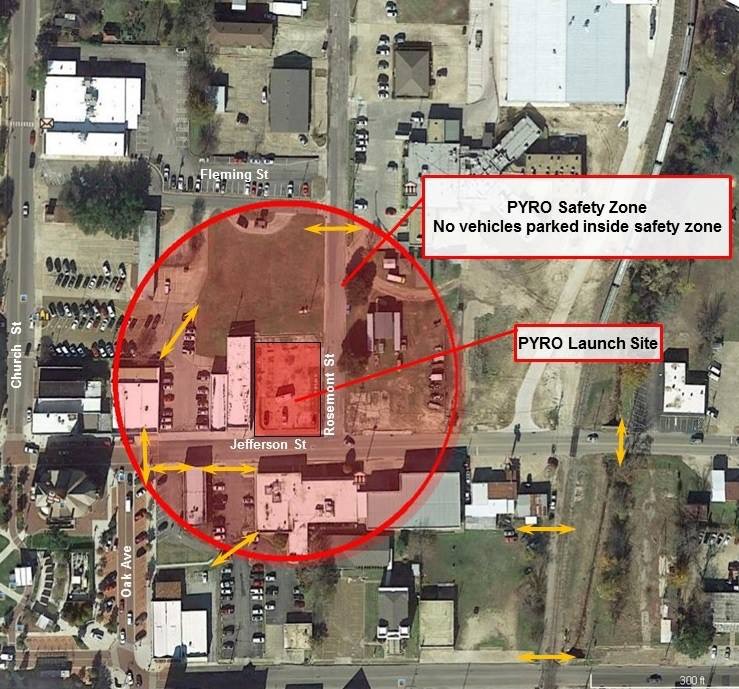 On behalf of Northeast Texas Symphony Orchestra, League President Maleta Reynolds and trumpeter Kelley Fletcher guested on the Morning Show with Enola Gay to share final details on Saturday's huge concert and fireworks event in the downtown district of Sulphur Springs. The public will want  to know that the Trolley will be providing free transportation to and from parking areas around the square. Trolley riders will be dropped off and picked up at the corner of Main St. and Oak Ave. in front of First Baptist Church. The trolley is operated by the City of Sulphur Springs and is free to ride. Also, food vendors will be set up on the south side of the square, providing a range of quick foods and cold drinks. Additionally, all the downtown restaurants plan to stay open through the start of the concert to serve diners. Drivers and pedestrians will be restricted from the area for detonating fireworks, on the northeast portion of the square and Jefferson Street behind the courthouse. Please observe signs and directions. The Symphony League thanks it's two major sponsors, Alliance Bank and Grocery Supply Inc. for underwriting the annual free public event.
Ms. Kelley Fletcher, who is a member of NETSO, will be featured as a soloist during the concert. She will perform a trumpet medley of war era tunes made famous by Harry James, including "You Made Me Love You", "It's Been a Long, Long Time", "Sleepy Time Gal"and "You'll Never Know". Kelley is a graduate of SSHS and served as band director of Sulphur Springs Middle School for seven years then for neighboring school districts.  During college at Texas A and M Commerce, Kelley played with the Greenville Big Band and her talent was recognized by veteran bandleader Jack Mellick. She has spent over 30 years of her professional career touring with the Jack Mellick Orchestra. She continues to be associated with area orchestras in performances throughout the year.
Be sure and locate the KSST tent when you arrive at the concert. It will be the headquarters of the broadcast crew and of Symphony League volunteers. From there, you may win an American Flag Kit during the concert. Also, KSST's Channel 18 TV will be recording the concert, so watch Cable Channel 18 for playbacks!