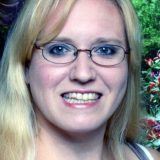 Delana Ann Frances Barker, age 42 of Winnsboro, passed away on Saturday, June 10th, 2017 in Winnsboro. She was born on July 5th, 1974 in Louisville, Kentucky.
She was preceded in death by parents, Elaine and Ray Brown and son William Barker.
She is survived by, husband, Milton Wetzel of Winnsboro; sons, Milton Wetzel, Jr. of Winnsboro, Brian Wetzel of Winnsboro, Jackie Barker and wife, Shelby of Winnsboro; daughters, Samantha Barker of Winnsboro and Tracy Wetzel of Winnsboro; step brother, Danny Erskin of Austin; sister, Donna Aulbaugh of Rockwall, Marjorie Jackson and husband Andrew of Scroggins, Kimberly Sherwood of Mabank, Brandy Hawkins of Green, Ohio and Ashley McComas of Nashville, TN; six grandchildren, Karsyn, Abbott, Beverleigh, Starlynn, Isaac and Wyatt..
Visitation will be held on Wednesday, June 14th, 2017 from 5:00 pm to 7:00 pm at Beaty Funeral Home-Winnsboro 816 W. Broadway Winnsboro, TX 75494.