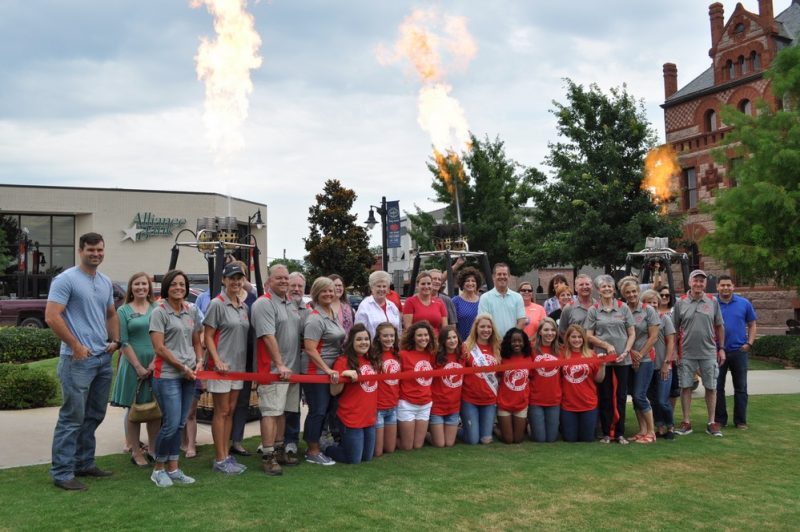 On Friday June 9th at 12:00 noon, Dairy Festival Board members held the opening ceremony at Celebration Plaza.  2016 Dairy Festival Queen, Sadie Evans,  was in attendance, with the 2017 Dairy Festival Contestants.
Carolyn McKinney has served on the Dairy Festival Board for 11 years, and commented "It's the 59th Annual Hopkins County Dairy Festival. Was have 7 girls vying for the title of queen. The opening ceremony kicks off a weekend of fun activities. Balloon rally is Friday night, Saturday Morning, Saturday Night, and maybe Sunday Morning. There's a Friday night 5k run. The parade is [Saturday] morning at 10:00 am. The Milking Contest is at 3:00 pm. The Carnival is all day Friday and Saturday. And then on Sunday we start working with the contestants getting them ready for the coronation pageant [next] Saturday night."
McKinney thanked her fellow board members saying "We have an awesome board of 24 members, who have their own responsibilities, and do a great job."
Don't Miss out on the variety of Dairy Festival activities happening this weekend!