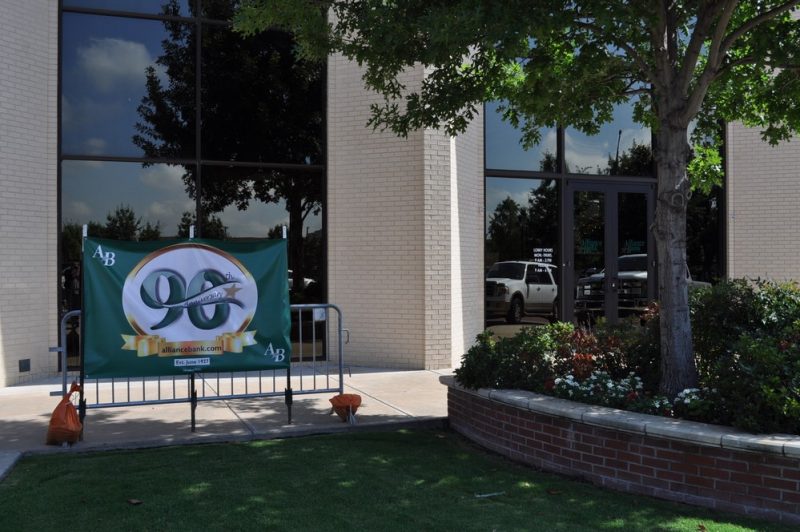 On June 13, 1927, then Sulphur Springs State Bank was chartered by two of the largest shareholders of First State Bank which had been closed for insolvency. The original Sulphur Springs State Bank opened at the Southeast corner of Main and Gilmer streets with Jim Lindley as President and Charles Ashcroft as Vice President. The first year the bank turned a profit and paid a dividend, a trend that has been sustained for 90 years.
In 1933 a fire at the original location facilitated the move of the bank to its current location on the North side of Celebration Plaza. In 1937, when the Carnation Milk Plant opened and began buying grade A milk, the bank executives recognized the potential impact that the dairy industry could have on Hopkins County. To encourage cotton farmers to convert some land to pasture, the bank made attractive loans on dairy cows to anyone contracted to sell to Carnation. This started a very strong relationship between the bank and the dairy industry that remains to this day.
Sulphur Springs State Bank began serving Greenville and Hunt County in July of 1990. It expanded into Wolfe City and Commerce in August of 1993. In February 1996, the bank purchased Colonial Bank of Greenville and now has 2 branches serving that community. In October of 1996, Sulphur Springs State Bank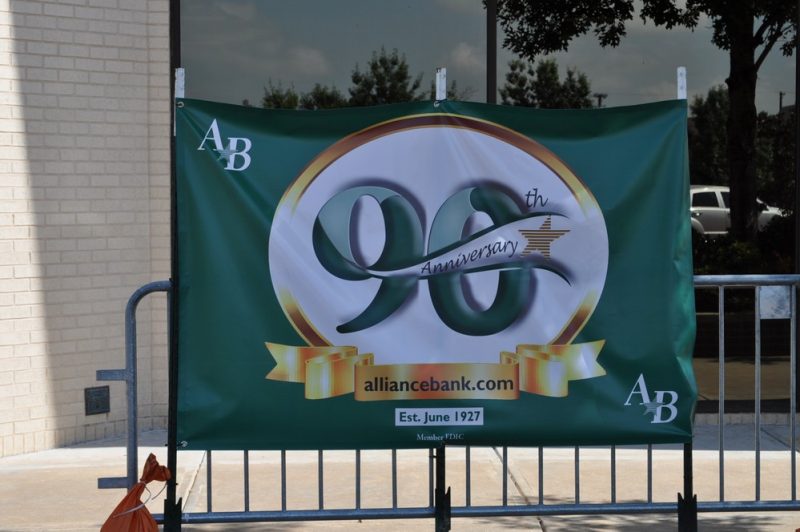 officially changed its name to Alliance Bank, as it began expanding its footprint outside of Sulphur Springs and Hopkins County. Alliance Bank completed construction of its branch in North Rockwall and a Loan Production Office (LPO) in Mckinney, Texas in January 2016. Additionally, the bank owns and operates Galyean Insurance Agency and Alliance Bank's brokerage company-Alliance Bank Financial Services.
KSST sat down with Linda Galligher, Senior Vice President of Alliance Bank and employee of 15 years, to talk about the 90th Anniversary. "It'll be really fun! We'll be celebrating the whole month of June with various events put on by the marketing team that will last until the independence day celebration, and we're already looking forward to our 100th year celebration."
Tune in on June 21st to KSST's Morning Show with Enola Gay, and special guest Tom Sellers to find out more about all of the exciting events planned.
Presidents throughout Alliance Bank's history:
J.C. Lindley                    1927-1943
Charles F. Ashcroft       1943-1946
George S. Prim              1946-1963
L.F. Bridges Jr.             1963-1978
W. Gerald Prim             1978-1984
L.F. Bridges III*            1984-1996
B.J. Williams                 1996-1999
Thomas C. Sellers*       1999-present
*Denotes President and Chief Executive Officer (CEO)