State Representative District 2, Dan Flynn called the 85th Legislative Session a busy but successful session. During the session he served as the Chairman of the House Pensions Committee and as a member of the House Defense and Veterans Affairs Committee.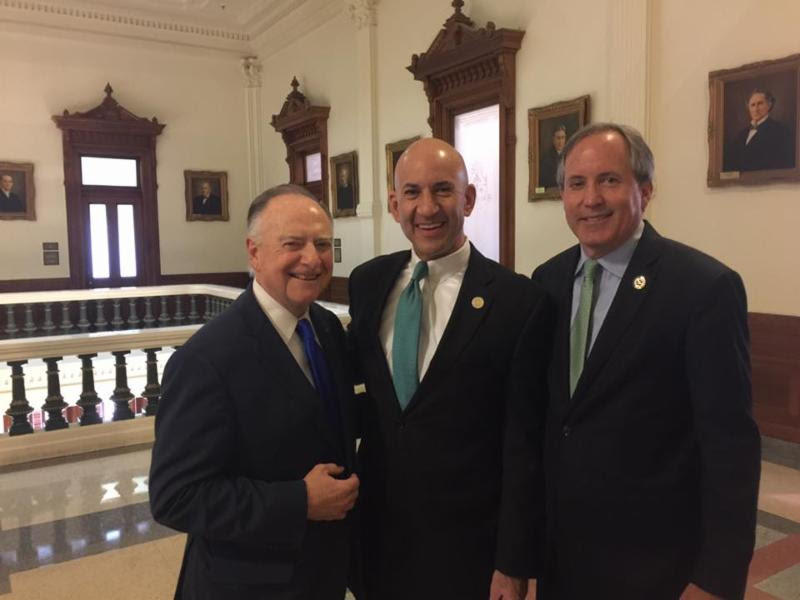 Flynn navigated the Houston and Dallas Police and Firefighters pensions through the session. Both passed.
The Texas House gave final and overwhelming approval Saturday to a budget proposal that keeps state spending flat while making significant investments in child protection and mental health care. The budget, Senate Bill 1, appropriates about $107 billion in General Revenue and almost $1 billion from the state's Economic Stabilization Fund. Including federal funds and other dollars, the budget totals $217 billion.
The Mental Health Care budget provides $300 million for new construction, significant repairs and increased capacity at state mental health hospitals. It also appropriates $62.7 million to eliminate projected waiting lists for community mental health services for adults and children and $37.5 million for a new mental health jail diversion program.
The budget also appropriates $350 million to increase the contribution rate and address a projected shortfall in TRS-Care, the health care program for retired teachers. Flynn said that without that funding, retired educators would have faced significant increases in their health care premiums and deductibles. In addition, the budget avoids the severe cuts to higher education that were discussed earlier in the legislative session.