The Sulphur Springs High School salutatorian for the Class of 2017 is Tori Elizabeth Mattison. Tori is the daughter of Gene and Tammie Mattison. Tori is involved in band, theater, National Honor Society, student council, Health Science Technology Education, National Technical Honor Society, UIL Academic Ready Writing, Key Club, Leadership Class, work camp, children's church and as a volunteer at CHRISTUS Mother Francis Hospital Sulphur Springs. Tori plans to attend the University of Texas at Austin and major in biology. She hopes to become an oncologist.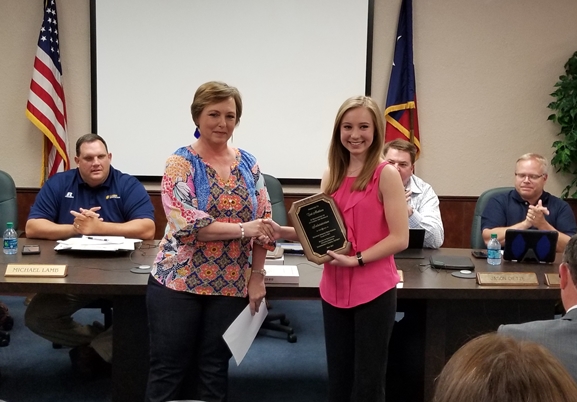 Tori says becoming salutatorian is a wonderful honor and she feels blessed. She received her first high school transcript as a freshman and it showed her ranked #2 in her class. Tori says it took lots of work, lots of late nights and all-nighters and lots of coffee to achieve salutatorian. She credits two older sisters who were wonderful role models and her parents for keeping her on task.
Tori's mother Tammie Mattison says Tori is wonderful and she says she is blessed to have her as a daughter. Father Gene Mattison says God blesses people with opportunities and he says Tori has taken full advantage of the opportunities. He says he is also pleased that Tori plans to use the opportunity to help people and he adds that makes him very proud.