A Hopkins County Jury found Chad Alan Cappiello guilty on two counts of Theft of Property more than $1,500 but less than $20,000 Tuesday afternoon. Final arguments were made beginning at 12:30 p.m. Tuesday. The verdict was rendered around 3 p.m.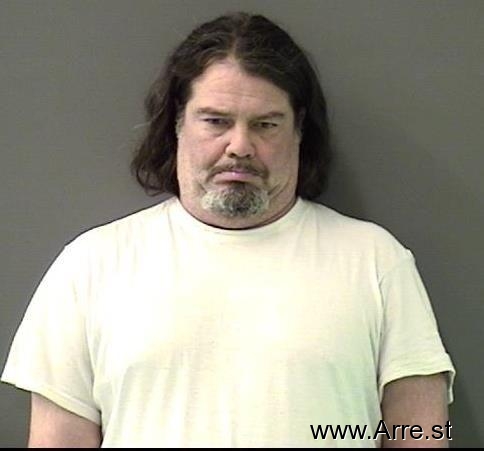 Cappiello, a remodel/repair contractor who also uses the alias Chad Russell was not facing his first day in court for an offense related to this type of theft. A witness from each of three other instances that have gone to court in Texas counties were called to testify in this case. There had been other arrests as well.
Cappiello spent a year in jail in Lonoke County, Arkansas and from there went to Harris County Texas and then to Bell County Texas. Cappiello still has pending felony theft charges in Jasper and Gatesville (Coryell County) and he is currently on felony probation for theft in Temple. In 2000, the defendant went to prison for felony theft and possession of cocaine. He was convicted of misdemeanor theft in Houston in August 2015. He was previously on felony probation for Securing Execution of a Document By Deception in Robertson County, Texas. He was also previously on felony probation for felony theft in Leon County, Texas.
Cappiello will be sentenced by Judge Eddie Northcutt on May 24 at 1:30 p.m. The range of punishment for this offense is up to two years in state jail, which is typically served day-for-day. He is also eligible for up to five years of probation and a fine of up to $10,000. Judge Eddie Northcutt released the defendant on bond until the date of sentencing.
Assistant District Attorney Clay Harrison stated, "People like Mr. Cappiello have been emboldened by years of outmaneuvering law enforcement, evading justice, and receiving soft probation sentences. This week, a Hopkins County jury sent a clear message to folks like him that in this community, theft is still theft. The State will be arguing for the maximum punishment at Mr. Cappiello's sentencing on May 24."
Tuesday morning, Texas Ranger Jason Bobo, Company F Central Texas, was called to prove intent in the case. Ranger Bobo had investigated Cappiello regarding one of Cappiello's thefts in Gatesville, Texas. A roof repair was promised when $5,000 in cash was paid to Cappiello and the remainder of the project was financed. The Ranger stated that no work had been performed and that in the investigation he found a number of phone numbers that changed consistently, the failure to provide a true address, and the use of lease or rental vehicles by Cappiello.
In opening remarks Monday morning, Assistant District Attorney Clay Harrison noted that Cappiello changed his name from Chad Russell to Chadley Cappiello and then then Chad Cappiello over the past 23 years. However, he uses both the last name Russell and Cappiello as it suits the opportunity to defraud individuals of money in remodeling and/or repair schemes. His current wife Kristi Cappiello also uses her maiden name as a telemarketer for their business ventures. Harrison pointed out that when anyone attempted to find the location of the business, they were unable to locate the Cappiellos' due to masking websites, email origination, and the use of cell phones. He stated that attempts to go to addresses listed for the company were fruitless. Even the managers or owners of the buildings where their listed address would take the individual seeking to get a refund for work had no knowledge of the business.
An internet search performed by KSST News shows shows Cappiello has been charged in several counties on similar charges. Cappiello has operated in various areas of the state and has been charged in several counties, some without success for the prosecution. The local case focuses on charges filed and an indictment rendered by a Hopkins County Grand Jury regarding the theft of property, to be exact, money paid for work never completed in a home remodel in Como.