The Sulphur Springs High School valedictorian and salutatorian for the Class of 2017 met with news media members Thursday morning.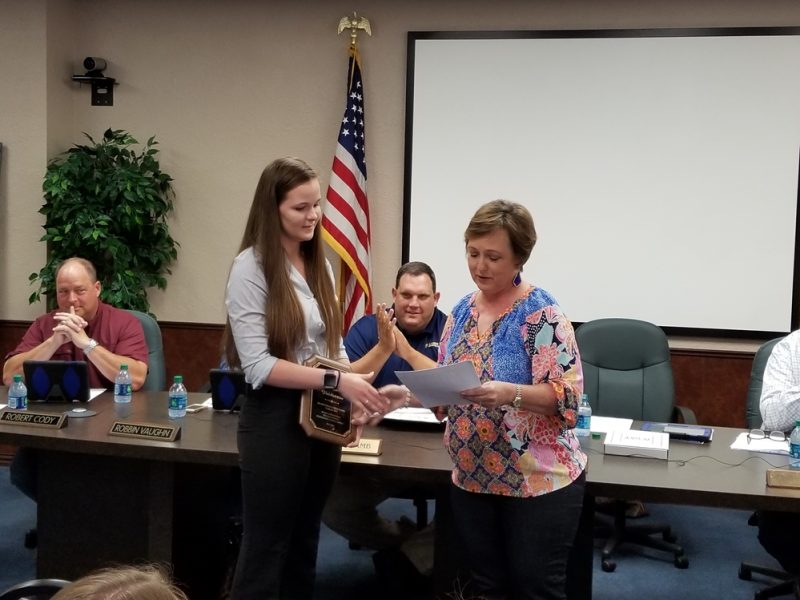 The valedictorian is Lydia Michele Burleson. Her guardian is Eric Hill. Lydia is a Questbridge Scholar and she has won first place in state in UIL Academics in Ready Writing, Literary Criticism, in the Latino History Essay Contest and as a member of the Spelling and Vocabulary Team. She was also a BPA state qualifier. Lydia has been accepted at Yale. She plans to major in English with a goal of being an English professor and published author. Lydia says it 's very exciting being the valedictorian. She says she is proud of her accomplishments. Lydia adds it took a lot of hard work and dedication but she says you have to be willing to put in the work to achieve great things. As a freshman, Lydia received her first transcript and she discovered she was ranked #1 in her class. It made her realize she could become valedictorian.
Lydia admits a little senor-itis set in for her after she finished taking three Advanced Placement exams in five days. She credits high school English teacher Gail Herman with being very supportive. Lydia has been an integral part of Ms. Herman's UIL Academic teams. Ms. Herman says she is proud of Lydia and she says she was a dream to work with. Ms. Herman calls Lydia a complete delight and one of the most outstanding students she's ever worked with in her career. Guardian Eric Hill calls Lydia a wonderful girl. He says she has basically done this on her own and he adds her drive got her where she is today. Hill does give credit to Ms. Herman and other teachers at the high school.