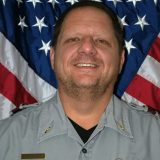 Mr. Bobby Shelton, age 48 of Gilmer, passed away on Saturday, May 20th, 2017 in Winnsboro, Texas. He was born on August 17th, 1968 in Dallas, Texas, to the late Bobby Shelton and Leslie Lewton Farley. Mr. Shelton worked as a Hopkins County EMS-Tech and served on the Perryville Volunteer Fire Department as an Assistant Cheif.
He is survived by, father, Bobby Shelton of Grandbury; mother, Leslie Farley of Gilmer; sons, David Santanello of New Orleans' Bobby Shelton, III of Georgia, Kyle Shelton of Winnsboro and Noah Shelton of Winnsboro; daughters, Tina Pemberton of McKinney and Kathleen Woodard of Longview; sister, Melanie Splawn of Gilmer; aunt and uncle, David and Sandra Lewton of Gilmer; seven grandchildren, Ian, Bryar, Colt, Braxton, Brody, Ryley and Hayden..
Visitation will be held on Thursday, May 25th, 2017 from 5:00 pm to 7:00 pm at Beaty Funeral Home-Winnsboro 816 W. Broadway Winnsboro, TX 75494. Funeral Services will be held on Friday, May 26th, 2017 at Enon Baptist Church at 2:00 pm, with Rev. Ray Thompson conducting. Interment will follow at Mt. Lebonon Cemetery in Gilmer, with Scarecrow Willis, Dee Daily, Daniel Alexander, Terry Alexander, Brent Smith, Jeff Sanderson, Neal Adams, Michael McClory serving as pallbearers.