The Wildcats' #13 ranked baseball team scored three runs in the bottom of the sixth to break a tie on their way to a 6-3 over Texas High at Eagle Stadium on Thursday night. The win clinched a playoff spot for the Wildcats and kept them in first place with an 8-0 district mark. The Wildcats have a 14-5-1 record and they have won ten games in a row.
Texas High jumped out into the lead in the top of the first scoring two runs on only one hit to take a 2-0 lead. The Wildcats tied the game with two runs of their own in the bottom of the first. Kaden Argenbright singled but then was forced at second base as Heston Golightly got on on a fielder's choice. Triston McCormick hit a two run home run to left field and the game was tied at 2-2. The Wildcats went ahead 3-2 in the bottom of the third inning. Mason Buck singled. He later scored on a McCormick ground ball out. Texas High tied the game 3-3 with a run in the top of the fifth.
In the three run sixth, Michael Arnold got a one out single. Dawson Draper hit a towering blast to the wall in left center. Wildcats Coach Jerrod Hammack boldly sent Arnold to the plate and he managed to score when the Tiger's catcher dropped a throw to the plate. Gavin Millsap drove home Draper with a single. After Mason Buck singled, Argenbright hit a sacrifice fly that scored Millsap. The Wildcats had seven hits.
McCormick picked up the pitching win throwing a complete game seven innings allowing three earned runs on six hits with three walks and five strikeouts. All the hits against McCormick were singles.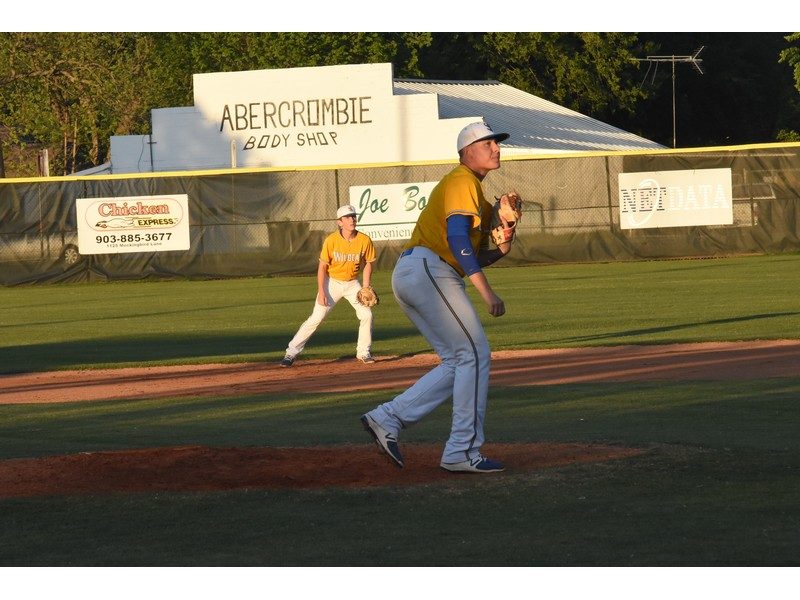 The Wildcats play at Marshall Friday at 2 p.m. This game was rained out Tuesday