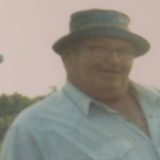 Graveside service for Wayne Campbell, age 68, of Sulphur Springs, will be held at 2:30 P.M. on Thursday, May 4, 2017 at Bethel Cemetery with Rev. Justin Wilson officiating.  Visitation will be at 1:00 P.M at Murray Orwosky Funeral Chapel.  Mr. Campbell passed away on Saturday, April 29th, 2017 at his residence.
Wayne was born on April 19, 1949, in Hopkins County to Homer Mack and Ora Lee (Cannady) Campbell.  He married Della Wilkinson in Sulphur Springs.  Mack was a Handyman.
Surviving is his wife, Della; daughters, Renee Campbell, Michelle Petrea, Kim Turner, Rita Johnson, Anita Carrillo, Cuba Ewton; son,  Wayne Ray Campbell; grandchildren, Jeremy Campbell, Teresa Warren, Gayla Murdoch, Kevin Murdoch, Justin Petrea, Jacob Petrea, Jesse Petrea, Jonathan Boles, Lawrence Boles, Jessica Boles, Dustin Bailey, Colton DeVries, Christopher Boles, Joshua Carrillo, Derek Carrillo, Misty Bailey, Megan Ewton, Kaitlyn Ewton; numerous great grandchildren; sister, Emma Williams; brother, Royce Campbell.
Wayne was preceded in death by his parents, one granddaughter, two great granddaughters, two sisters and four brothers.
Arrangements are under the direction of Murray-Orwosky Funeral Home.