At tryouts Thursday night, three drum majors and twelve color guard members for the Wildcats' band were selected for next school year.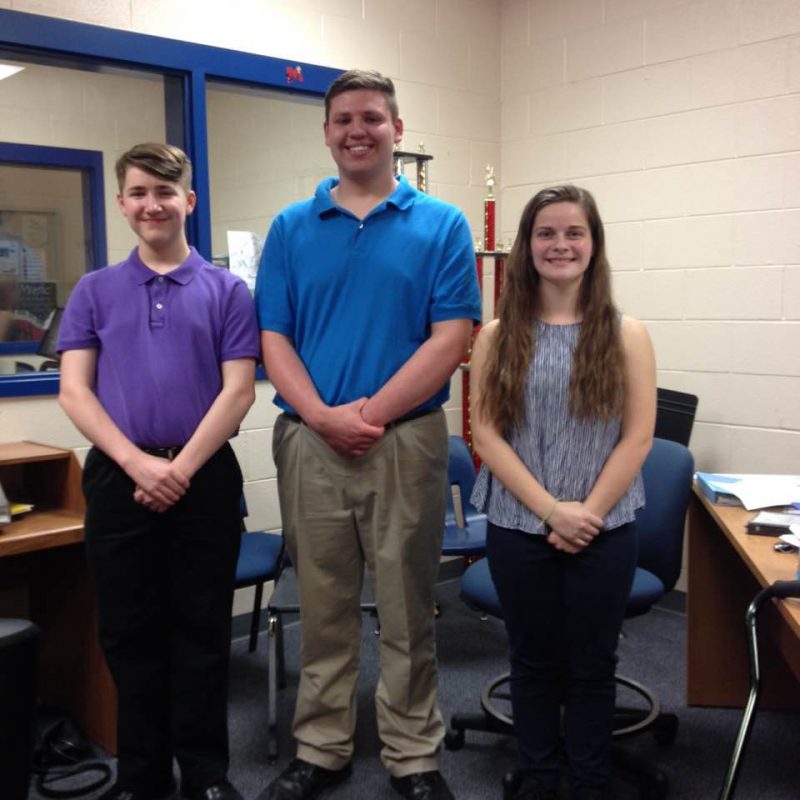 New drum majors for next year are Riley Farley, a junior tenor sax player, Gillian Thomas, a junior percussionist and Brayden Fisher, a sophomore alto sax player. Thirteen students tried out for drum major. Band Director Charles McCauley said all the candidates were good. This will be the third straight for the band to have three drum majors.
Twelve students tried out for color guard and all were selected. Color Guard Captain will be junior flute and piccolo player Celeste Leeds-Laliberte. McCauley said next year's color guard will be made up of eight returners and four new students.
McCauley said the Band Banquet will be held on Saturday, May 13. He said there will also be a Fine Arts Showcase on Tuesday, May 16. It will feature the choir, strings, the Blue Blazes Drill Team, theatre, the jazz band and the art department.