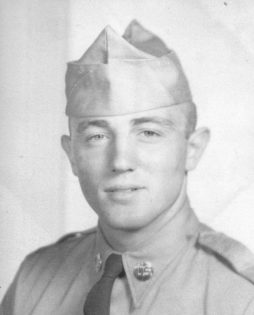 Funeral services for Richard Smith, age 80, of Sulphur Springs will be held at 2:00 P.M. on Wednesday, April 5, 2017 at Murray-Orwosky Funeral Chapel. Interment with military honors will follow at DFW National Cemetery with Cody Poe, Russ Butler, Nick Poe, Trey Poe, Richie Dalby Jr. and Sean Stanton serving as pallbearers.  Visitation will be held one hour prior to service.
Richard passed away Saturday, April 1, 2017, at his residence. He was born on November 25, 1936 in Chase, Kansas, the son of Paul Melvin and Elizabeth Gertrude (Carlisle) Smith.  Richard was a member of the Southside Church of Christ, he served in the US Army as a Sargent in the 101st Airborne Division.  Richard had his degree in Electrical Engineering and was working on his doctorate.  He retired from AT&T.
His is survived by his wife Betty Smith; daughters, Kathy Dalby and husband Richard Sr., Terri Poe and husband Eric, Tammy Butler and husband Frank; grandchildren, Ashley Stanton, Kristina Evans, Russ Butler, Kayla Evans, Cody Poe, Trey Poe, Richie Dalby, Nick Poe and Madison Andrews; four great grandchildren; sisters Doris Waldbauer, Shirley Fager and Carol Snyder; brother, Paul Smith.
Richard was preceded in death by his parents.
Arrangements are under the direction of Murray-Orwosky Funeral Home.