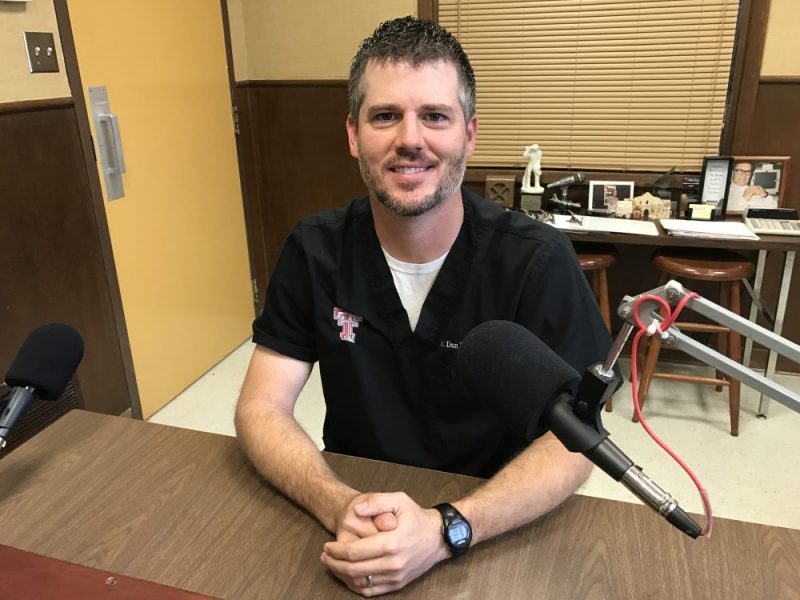 Local dentist Danny Lawrence will join a dozen local dental professionals for a community "dentistry day" on Friday April 21. The free service is for anyone in need of filling, extraction or cleaning. Space is limited, however. Be sure and get on the sign-up sheet between 4-6pm on Thursday April 20 inside the Family Life Center of Davis Street Baptist Church. The dental procedures will take place the next day starting at 7am at Summit Dental on Oak Avenue in Sulphur Springs. The teams will work until everyone is seen, however there is a limit to how many patients can be seen. Last year, they served over 100 people.
The dental work is offered free to men, women and children regardless of where they live or family income. Making the services possible are sponsors Alliance Bank, Coffee Off the Square, Patterson Dental Supply, Behring Construction Company and Davis Street Baptist Church.
The dental office of Dr. Lawrence is located on Church Street in the former Vaculik practice. He enjoys making mission trips to share his services with people in underdeveloped countries. Therefore, he feels it is important as well as rewarding to serve in this local mission. Find out more about the national organization Dentistry From the Heart at dentistryfromtheheart.org.